Yes, You Can Take a Luxurious, Sustainable Beach Vacation: Here's How
The high life in Miami can be eco-friendly, too.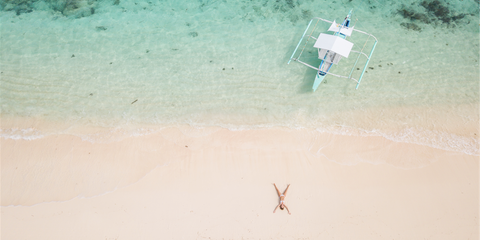 "Eco-friendly" is no longer code for "earthy-granola" (though if that's your thing, no judgement), and it's certainly no longer code for "rustic" or, worse, austere. There are plenty of hotels, resorts, restaurants, and tour groups that take your comfort and enjoyment into account without forgetting about Planet Earth's. Here, how to embark on a sustainable vacation—Miami-Beach style—that leaves nothing to be desired.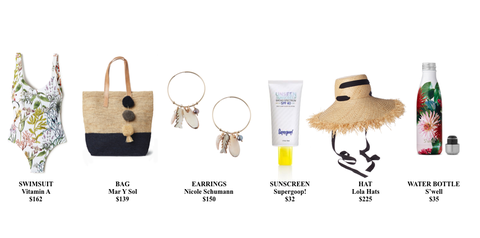 For starters, indulge in some retail therapy for a great cause at Everything But Water located on Collins Ave. Pick up a bathing suit from Vitamin A's Cause Capsule Collection made from recycled plastic water bottles or nautical-inspired earrings from Nicole Schumann, featuring naturally sourced materials from around the world—25 percent of the proceeds go to the Water is Everything Initiative, fighting plastic pollution, coral whitening, and ocean acidification in partnership with the 5 Gyres Institute.
When you're not lounging beachside, take time to enjoy Miami's alluring natural resources at The Miami Beach Botanical Garden, a self-proclaimed urban oasis and home to a wetland preserve, an expansive water garden, and indigenous flora and fauna. Not only beautiful, the garden's mission promotes sustainability through education and interaction with nature.
This content is created and maintained by a third party, and imported onto this page to help users provide their email addresses. You may be able to find more information about this and similar content at piano.io