MC Cheatsheet: Betsey Johnson's New Fragrance & Today's Support of Gay Marriage
Plus, check out what other sites and stories we've been clicking on today.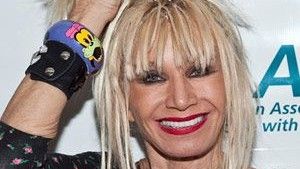 (Image credit: Paul Morigi/WireImage)
Katie: "Betsey Johnson re-launches fragrance. If it gives us half the energy she has, we'll take a case of it." StyleList (opens in new tab)
Lauren: "The Today show goes inclusive on gay marriage! The Supreme Court can't be far behind." PopWatch (opens in new tab)
Jessica: "The perfect addition to the summer Sunday brunch." Lemondrop (opens in new tab)
Jihan: "I may not be going back to school, but the sales are still amazing. American Eagle is offering customers a free BlackBerry if they try on one of their jeans (you don't even have to buy them!)." Wall Street Journal (opens in new tab)
Sophia: "LiLo's handwriting? Neater than expected." Jezebel (opens in new tab)
Anna: "The only present my cat, Sergeant Pepper, has ever brought my family was a dead bunny rabbit. Not cute. This (literal!) cat burglar leans more toward the skeezy side, but at least women's underwear was never alive." Reuters (opens in new tab)
Tell Marie Claire: What are you obsessed with today? Share your faves in the Comments section below!