The All-Time Best Rose Fragrances
Stop and smell the roses, indeed.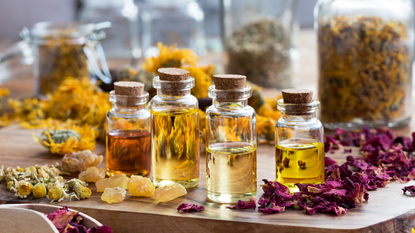 (Image credit: Getty)
Ah, rose perfumes. For milliennials and zillennials, this fragrance category has, along with vanilla, earned itself a bad reputation over the last two decades, rife with headache-inducing memories of cheap body sprays spritzed copiously in school hallways after gym class. Rose, however, is a key fragrance note that belongs in anyone and everyone's perfume collection, and comes in a variety of forms, from strong to subtle—so you can rest assured that when you indulge, you won't smell like your overzealous sixth grade classmate.
"Rose-based perfumes are suited and appropriate for any occasion and time of the day," agrees Anne-Lise Cremona, CEO & daughter of the founder of Parfums Henry Jacques. "The Rose has always had a place in the heart of any good perfume collection; her scent is attractive and represent for many an absolute essential in perfumery." She adds that the rose scent can even be comforting, and is suitable for any occasion, day or night.
Meanwhile, MEMO Paris co-founder, Clara Molloy adds that there are a variety of rose perfumes on the market, and that the option best for you "depends on your mood and personal taste."
Below, we describe some of the best rose perfumes money can buy, and provide a bit of fragrance shopping advice from Cremona and Molloy themselves. The rose perfume of your dreams is well within reach.
Finding the Best Rose Perfume for You
Occasion
I believe that you should wear whatever you want, whenever you want, but conventional wisdom advises many of us to opt for light, bright scents during the day while going with muskier, heavier options at night. That may lead one to believe that rose perfumes should be relegated to one or the other, but Molloy reminds us that's far from the case.
"For daytime," she suggests, "don't hesitate to embrace the lightness and freshness of a delicate rose fragrance, while reserving the deeper, more intense variations for the allure of evenings or special events. Whether you prefer to imagine a special day adorned with the intoxicating blend of damascena rose and its captivating intensity, or the embrace of woody, spicy notes, it's up to you! And for a touch of French elegance, let the Provence rose bloom as you wish! Don't forget that rose is a resolutely unisex ingredient, whose timeless charm appeals to men and women alike."
Other Scent Notes
When shopping for any perfume, you'll find that the brand lists top notes, heart notes, and base notes, and that it's rare for any fragrance to be composed purely of rose, patchouli, or any other element.
"The artistry lies in the adept blending of various elements to craft a harmonious and exquisite fragrance," says Molloy. "Roses have a way of playing well with others ingredients, enhancing and complementing the overall olfactory masterpiece."
More specifically, she explains, "Whether it's the timeless pair of rose violette for a classic hint, the sweet touch of rose with fruity pear notes, the comforting embrace of rose vanilla, the earthy richness of rose entwined with woods like oud, patchouli, and cedarwood, or the daring mix with leather—each combination unveils a realm of possibilities to craft perfumes that are both unique and utterly captivating." Cremona adds that rose can be combined with oud elements for an earthy, heavy scent.
And what does rose, in particular, bring to the table in a perfume? Cremona says, "Rose brings softness, femininity, and sweetness to the fragrance, creating a sense of well-being and an unforgettable presence." She also says that rose "can bring freshness and softness to a very masculine perfume."
Rose Type
Did you know that there are many different kinds of roses, and that the type you opt for changes the fragrance profile of your perfume?
"In the world of perfumery," explains Molloy, "artisans often weave the essence of two kind of roses: Rose damascena, renowned for its intoxicating blend of intense sweetness and spice, and the delicate Rose centifolia, also known as Provence rose, imparting a breath of lightness, greenness, and freshness to the magic of fragrances."
So, next time you're shopping for a new rose-based scent, pay special attention to the rose type listed on the ingredient list.
Best Complex Rose Perfume
MEMO Paris French Leather Eau de Parfum
"French Leather from MEMO Paris is the recommendation for those who appreciate that Parisian 'je ne sais quoi,' that classy nonchalance and effortless charm, achieved by blending the timeless and elegance of rose with the sensual, bold character of leather," says Molloy. "A daring combination makes this a special, unique and memorable choice." The fragrance is also infused with a hint of lime, lending it an extra touch of lightness and an even more complex, one of a kind character.
Pros: expert-approved; lasts long; complex
Cons: some users find it heavy
Customer Review: "French Leather has a dark and sexy twist to it. The fragrance lasts a long time and their packaging is beautiful as well." -Blue Mercury
Best Unisex Rose Perfume
I'm personally obsessed with Aesop and all of their unique, unisex scents, so I was over the moon to discover that the brand boasted a rose perfume, too. This complex, nuanced take on rose was inspired by modernist designer Charlotte Perriand, and was created with the Japanese garden rose created in her name—hence the title "Rozu," which means rose. In addition to rose, the fragrance's tope notes include bergamot, shiso, and petitgrain, while its heart notes include jasmine, cumin, clove, sandalwood, and, of course, more rose. Finally, it has base notes of myrrh, patchouli, musk, and vetiver.
Pros: complex; unisex; a little goes a long way
Cons: small bottle
Customer Review: "ROZU is so sensual, making it perfect for date nights. A total bombshell. Truly amazing on the skin but could be sprayed on your favorite teddy bear. Bougie, desirable, super sexy, warm & cozy but also very clean girl. I'm obsessed with it." -Fragrantica
Best Luxury Rose Perfume
Henry Jacques Rose Supreme
"At Henry Jacques, the Rose has always had a special place in our history. She truly is the queen of our compositions, and we have created a name for ourselves for this reason. We have always used roses from different regions and countries in our perfumes. In our laboratory in the South of France, we enjoy working with true and natural roses in the form of essences and absolutes," says Cremona. "In Paris, I often tend to wear Rose Supreme during the day."
Pros: light; expert-approved; unisex
Cons: expensive
Best Rose Perfume for Evening Wear
Narciso Rodriguez For Her Musc Noir Rose Eau de Parfum
This perfume has a permanent place in my fragrance rotation, and I'm constantly getting compliments on it. Per its name, it's a musky, sensual rose fragrance that's made to grow stronger as your body temperature heats up. In addition to rose, it has a bergamot top note with musc and tuberose heart notes. Meanwhile, it's balanced out by base notes of warm vanilla, sharp patchouli, and masculine suede leather, making for a perfectly balanced concoction. It's great for evening wear, but I often opt for it during the day, too.
Pros: editor-approved; complex; sensual
Cons: some find it too heavy and musky
Customer Review: "This perfume is so beautiful, sexy, fresh especially if you already have a great body chemistry. The notes all blend beautifully and the dry down when your body heats up it smells soooooo good." -Saks Fifth Avenue
Best Day-to-Night Rose Perfume
Tocca is another of my favorite perfume brands, with scents whose profiles and backstories celebrate femininity. This fragrance, Gia, is meant to evoke visions of female passion and power, with its top notes of Turkish rose, spicy pink peppercorn, and tangy tangerine. While these notes keep the fragrance airy enough for daytime wear, the scent is also balanced out by notes of sandalwood, amber, and vanilla, resulting in an ideal transitional scent. It's great for spritzing on when you know you'll be headed to drinks or date night right after work.
Pros: affordable; editor-approved; transitional scent
Cons: none found
Customer Review: "After sniffing half the perfumes in the store, I left with Gia. This is simply a lovely, only slightly, but not overly complicated scent that doesn't turn into something completely different after 10 minutes. I've learned the hard way, that is not a common trait in perfumes. Gia is sweet without being cloying and stands the test of time." -Blue Mercury
Best Rose Perfume for Daytime Wear
A & J Love Perfume for Her
I'm positively obsessed with this perfume from Arab-owned fragrance brand A & J. It's meant to inspire thoughts of love and devotion, and is made with a light, ultra feminine formula that evokes just that. It's infused with top notes of Bulgarian rose, patchouli, pink orange blossom, and a hint of oud. The result is a lightweight yet mesmerizing fragrance perfect for any occasion. I'm always complimented on this perfume when I wear it, and it manages to stay on all day—a quality that Arab perfumes have long been known for.
Pros: long-lasting; editor-approved; light; good for all occasions
Cons: small bottle
Best Concentrated Rose Perfume
This perfume made it into our list of the best Tom Ford fragrances, and with good reason. A dream for rose aficionados, it's inspired by Tom Ford's private rose garden and is made to smell just like a bouquet. It utilizes Rose de Mai, Bulgarian rose, and Turkish rose in its highly concentrated formula, but it also includes spicier notes like Indonesian patchouli and spicy Sichuan pepper. Reviewers love this perfume for its staying power, but warn that it's not for the floral-averse.
Pros: strong; editor-approved; long-lasting
Cons: expensive; too concentrated for some
Customer Review: "OMG!! I have so many rose perfumes because I am literally obsessed with it but ALL HAIL THE QUEEN! It absolutely does not get better than this, it's so layered and interesting and lasts all day long. I just got the sample but I will be saving for a full size!" -Sephora
Best Youthful Rose Perfume
Another luxury brand winner, this perfume is counted among our list of favorite Chanel perfumes, and it's a favorite for many customers, too. While many of the brand's fragrance options veer on the smokier, muskier side (think: Chanel No. 5), this option is known for its lightness and vibrancy. It has key notes of orange, patchouli, and Turkish rose, and is complex, warm, and youthful. In fact, its formula was inspired by the character of a young Gabrielle "Coco" Chanel.
Pros: light; youthful; luxurious; popular among customers and reviewers
Cons: some users say the smell fades after a day of wear
Customer Review: "I love Coco Mademoiselle because it stays with me all day. I have received compliments hours after applying. I'm sure a little of the body cream along with a few sprays of the perfume helps the scent linger most of the day." -Chanel
Best Earthy Rose Perfume
Boy Smells Rose Load Genderful Fine Fragrance
Boy Smells is another unisex fragrance brand I love. It consistently delivers standout fragrances that work for any occasion and that make people stop in their tracks to ask what I'm wearing. This option, of course, relies heavily on rose—specifically rose petals and Turkish rose, along with raspberry blossom, as its key notes. It also has top notes of rhubarb, pink peppercorn, and cardamom, along with earthy base notes of papyrus, agarwood, and sandalwood.
Pros: unisex; long lasting; great for daytime wear
Cons: small bottle
Customer Review: "SO nice. I am a rose girl. this was perfect. I really can see this being my new every day." -Boy Smells
Best Masculine Rose Perfume
Le Labo Rose 31 Eau de Parfum, 50 mL
This fragrance from Le Labo is designed to balance traditionally feminine and masculine elements, channeling heady Centifolia rose along with cumin, olibamum, cedar, and just a hint of warm amber. Like all of the brand's fragrances, it's a unique, elevated option that transcends contemporary trends and is designed to be its wearer's next signature scent.
Pros: complex; suitable for daytime and evening wear; unique
Cons: small bottle; expensive
Customer Review: "This is such a lovely scent - great for any season. It is much more masculine than your typical rose scent. I would typically not be drawn to rose, but received as a sample and fell in love." -Nordstrom
Meet the Experts
Anne-Lise Cremona is the daughter of Parfums Henry Jacques' founder, Henry Cremona. She now sits at the helm of the brand as CEO.
Clara Molloy founded MEMO Paris is 2007 with her husband, John. Currently based in Paris, she is also a poet.
Marie Claire email subscribers get intel on fashion and beauty trends, hot-off-the-press celebrity news, and more. Sign up here.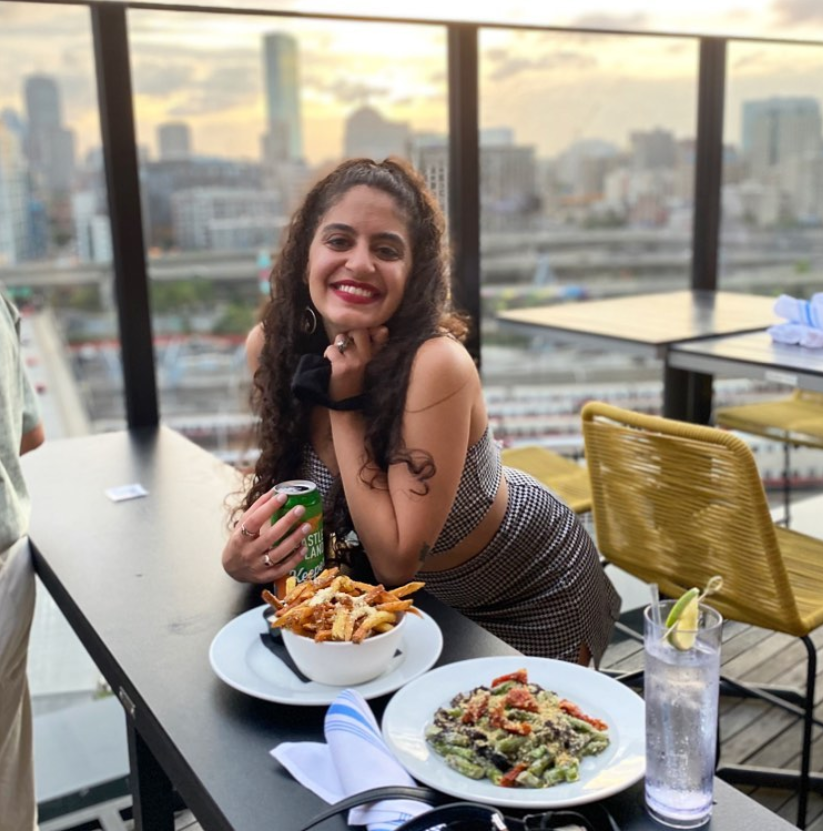 Gabrielle Ulubay is an E-Commerce Writer at Marie Claire and writes about all things beauty, sexual wellness, and fashion. She's also written about sex, gender, and politics for publications like The New York Times, Bustle, and HuffPost Personal since 2018. She has worked extensively in the e-commerce and sales spaces since 2020, including two years at Drizly, where she developed an expertise in finding the best, highest quality goods and experiences money can buy. As a film school graduate, she loves all things media and can be found making art when she's not busy writing.