21 Gorgeous Portraits of Beauty Around the World
"It's not a matter of cosmetics, money, race, or social status, but more about being yourself."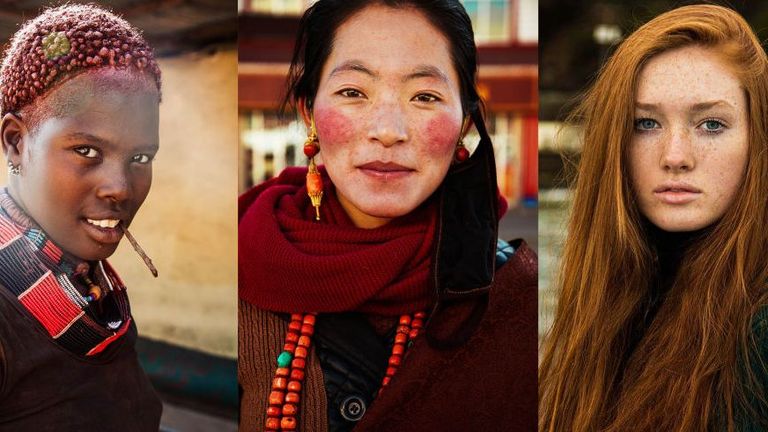 (Image credit: MIHAELA NOROC)
"Beauty is diversity," says photographer Mihaela Noroc, "and I travel the world to discover it." After quitting her job in Romania two years ago, Noroc decided to begin a photo project while backpacking across the globe. Called The Atlas of Beauty, the project is a collection of portraits of the women Noroc met in her travels and is an attempt to show that "beauty is everywhere." "It's not a matter of cosmetics, money, race, or social status," argues Noroc, "but more about being yourself. Global trends make us look and behave the same, but we are all beautiful because we are different."
So far, Noroc has visited 37 different countries says she is always surprised by "the way beauty is seen in different cultures." "I was showing my photos to different people, in different countries and something that was beautiful and trendy in Myanmar seemed out of date in New York, and something that was cool in London, seemed weird in Ethiopia," says Noroc.
Asked why she has chosen to photograph (young) women who are all roughly around the same age, Noroc explained, "I wish to compare the faces of the world and to show that all the women from my photos have something beautiful. I think beauty is not about age, but is more about being natural and sincere. But the comparison has to be made using similar conditions and so I chose only one age group, the one that I'm part of. I would love to cover other age groups too, but I want to do it properly. Until now, I didn't have the money and the time to do it."
Have a look at some of the work and follow Noroc on Instagram to keep up with her project.
You should also check out:
See a Mesmerizing Timelapse of One Woman in 100 Years of Beauty Looks
Strategic Visual Content Editor for Hearst Digital Media, Photo Editor of Esquire.com, and staff photographer at Hearst. Basically, I am a MadLib.