A Bottle Blonde's Guide to Taking Care of Her Hair
All that fun's going to cost you.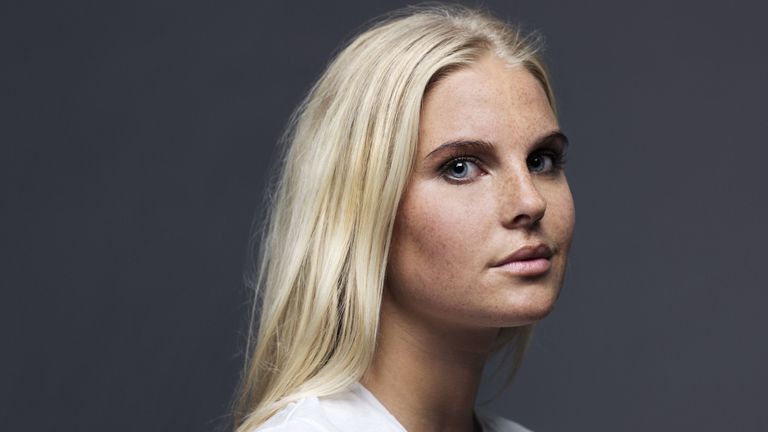 (Image credit: Getty)
Since the day my golden childhood locks turned a sad shade of dishwater, I've been a proud bottle blonde. Naturally, over the years I've learned through trial and error (more error than anything, really) that having more fun can come at a price. I'm talking botched dye jobs, bad breakage, and some seriously questionable texture.
To help all blondes avoid the aforementioned, I'm sharing expert tips from Bumble and bumble colorist and lead educator Clayton Lee—along with what I've learned throughout my many, many years of maintenance—to help ensure your blonde is forever vibrant and miraculously healthy.
Choosing a shampoo and conditioner: As a blonde, you should be gentle and wash less, whatever that means for your hair type. When it comes to choosing a shampoo and conditioner, look to formulas designed specifically for maintaining and protecting your color. "Avoid anything harsh or stripping and opt for sulfate-free products," advises Lee. To ensure that you maintain your tone and your color doesn't turn brassy, look to purple or silver shampoos that aren't overly clarifying.
Keeping it hydrated: If you're not a natural blonde it generally means your hair is damaged and dehydrated, or in other words, extremely thirsty. You've got to nourish it daily with a leave in-treatment (like theBumble and bumble Mending Complex or Quenching Complex) that will repair and seal the cuticles.
Protecting it from heat: Hot tools aren't good for any color hair, but they're especially threatening to blonde hair. But since you're probably going to style your hair regardless, it's essential to minimize the damage. Depending on your hair type and preference, try a heat protecting cream, spray, or balm to fight damage—and keep color from fading to boot.
Getting it out of the sun: Hats and scarves are the best immediate defense, but if you're hair is going to be in direct sunlight it's imperative that you prep it using a heat protection product with UV Filters. Try: Bumble and bumble Hairdresser's Invisible Oil.
Keeping it safe from water: As blondes, we're paranoid every dip into the pool is going to turn our light locks into an unsavory shade of green. The fact of the matter is, it's definitely a risk but there's plenty you can do to guard against it. Wearing a swimming cap is obviously the ultimate shield, but if that's not your style, you've got to fight the chemicals before and after you're swim. "Apply conditioner before entering the pool or ocean to create a barrier between your hair and the salt water or chlorine," advises Lee. "After you come out of the water, rinse your hair as soon as possible to get rid of residue." If you swim frequently and notice a buildup or a greenish tinge, use a clarifying shampoo to remove it. If the buildup or greenish tone is too strong, seek the help of your colorist to recreate and maintain your proper blonde tone.
Making your color last: Again, the best way to keep your hair vibrant is minimal washing with color-appropriate shampoo and conditioner. Another way to conserve your hue is to refresh with a gloss treatment at the salon in between color services. It works to keep your tone vibrant, but isn't as harsh as regular hair color.
Fighting breakage: First and foremost, the most important thing you can do is make sure you're seeing an experienced colorist who understands how to create and retouch without over-processing your color. The key is to get your color done on time, but not too frequently—as dyeing it too often will cause stress, damage, and excessive dryness, says Lee.
Your other new best friend when it comes to fightin damage? Masks, particularly those formulated for colored hair. Try using one at least once a week. For an easy "mask," you can just use your conditioner and leave it in for 10 minutes for some silky strands.
You should also check out:
The Blonde Hair Dictionary: Defining Literally Every Shade Under the Sun
6 Super Sneaky Ways to Hide Your Roots Between Appointments
7 Mistakes You're Making When You Blowdry Your Hair