Rebecca Hall Regrets Working with Woody Allen and Will Donate Her Wages to Time's Up
"I am profoundly sorry."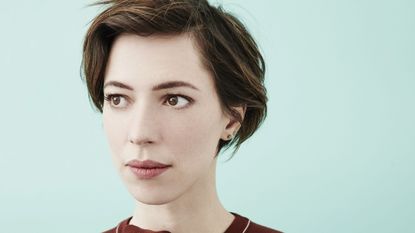 (Image credit: Getty Images)
British actress Rebecca Hall has vowed to donate the entirety of her wages from the forthcoming Woody Allen (opens in new tab) film, A Rainy Day in New York, to the 'Time's Up' campaign.
Yesterday, the 35-year-old admitted that she "regrets" working with the director after reading his adopted daughter Dylan Farrow (opens in new tab)'s candid op-ed for The Los Angeles Times.
The actress, who rose to fame in Allen's 2008 hit Vicky Christina Barcelona, was moved by Farrow's statement which criticized Hollywood's A-list for continuing to support the director despite allegations that he sexually abused her as a young girl.
Actresses including Kate Winslet (opens in new tab) and Blake Lively (opens in new tab) have famously come under scrutiny for taking part in Allen's recent projects, while Greta Gerwig (opens in new tab) publicly vowed to never work with the director again.
Connecticut police investigated Farrow's allegations that she was assaulted at seven-years-old (which Allen denies) but charges were never made.
In the wake of Farrow's op-ed, Hall shared an apologetic statement on Instagram and admitted to feeling "conflicted and saddened" by her recent decision to work with the director.
The actress then went on to emphasize that she is "profoundly sorry" and will donate her wage to the 'Time's Up' campaign.
She added: "I look forward to working with and being part of this positive movement towards change not just in Hollywood but hopefully everywhere..."
The revolutionary movement was founded by leading women in Hollywood following the Harvey Weinstein (opens in new tab) scandal, and is designed to offer legal support to victims of sexual assault.