Khloé Kardashian Steps Out with Baby True
They took an adorable walk together in the park.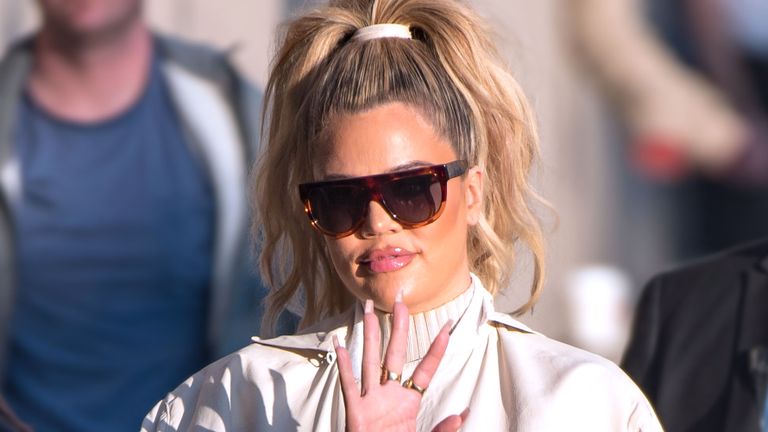 (Image credit: Getty Images)
So cute! Khloé Kardashian made her first appearance with daughter True Thompson while taking a walk through a park in Cleveland on Sunday. Though we don't get a glimpse of True's face (the stroller is covered by a blanket, presumably to shield the newborn from the bright sunlight), we do get to see Khloé in action as a new mom. You can see all of the adorable photos from the day here.
Khloé has been through a lot since she gave birth to her and boyfriend Tristan Thompson's daughter on April 12. Just a few days before her daughter arrived, two different videos surfaced of Thompson allegedly cheating on Khloé. The entire Kardashian-Jenner family has been by her side since, and Kim calls the situation "f*cked up."
"Like I don't even know how to describe it besides it's just so f*cked up," Kim told Ellen DeGeneres. "We were really rooting for Khloé, and we still are...you know, she's so strong and she's doing the best that she can. It's a really sad situation all over."
The 33-year-old has yet to make a public statement about the cheating scandal or reveal whether or not she's still in a relationship with Thompson (though they have recently been spotted together—more on that below). She is, however, clearly a natural at the new mom thing.
RELATED STORIES