Who Is Jed Wyatt, Hannah's 'Bachelorette' Contestant and Fellow Southerner?
From what we know of Hannah Brown's The Bachelorette season, it's going to be a crazy ride. And one of the bachelors vying for Hannah's heart is already garnering attention: Jed W., a.k.a. Jed Wyatt.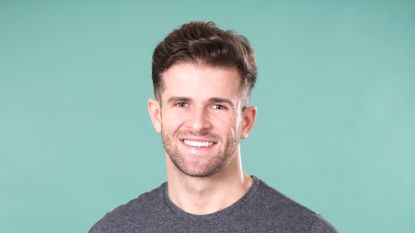 (Image credit: The Bachelorette)
Based on everything we know from Hannah Brown's The Bachelorette season, which is going to air May 13, it's going to be a crazy ride. Spoilers ahead: One of the bachelors vying for Hannah's heart is already garnering attention, and could be a top candidate: Jed W., a.k.a. Jed Wyatt. This young Southern gentleman is already a fan favorite (before the show even started, so that's SAYING something). So what do we know about him?
He's Southern.
According to ABC, he's 25, and from Nashville (a Southerner like Hannah!). Apparently he went to Belmont University, which is also in Nashville. His bio says he grew up "in the Smoky Mountains, the birthplace of Dolly Parton."
He's a musician.
According to Reality Steve, blogger on all things Bachelor and Bachelorette related, Jed is a musician. We now have more information from his Bachelorette bio: "Jed finds it easiest to express his feelings and be vulnerable through his music; but after his last relationship ended terribly, Jed stopped making music and said it was one of the hardest times in his life." It looks like, from promotional material from this season, that he picks up the guitar for Hannah when he meets her so that is a good sign of his chances on the show, I bet. Also a good sign—lots of them making out.
However, in a recent exclusive to People, Jed's ex (more on her below) said that Jed told her he did The Bachelorette purely for his music career. To his credit, Jed essentially admitted as much in his one-on-one date with Hannah, but said he was really falling for her now. On social, he explained, "I knew I couldn't have that good of a time and not tell her the full truth." And he said in the show that music has been the only thing he's wanted to do since he was young, so what we see of him and what he's said on the show have aligned.
Jed's single "Vacation" is on Spotify.
Based on his YouTube channel, he sounds like he has a laidback style. His website says he toured around Nashville last year.
And since he's gotten back from the show, he's started performing again:
Steve picked Jed as an early favorite, which honestly makes sense. Also a "fun" fact we now know about him: "Jed can rap Nicki Minaj's part in "Bottoms Up" flawlessly." Uhhhhh ok? Are we going to see that on the show?
He's a male revue dancer.
According to Reality Steve and several social accounts, Jed is a dancer in Nashville at Music City Male Revue (or at least he worked there until 2018, reportedly). In case you're wondering, no, it's not stripping per se—more like a burlesque show.
This is apparently him, in the middle:
And, based on the account tag, this is also him.
Jed hasn't made mention of it on the show, so I wonder if he's hoping to downplay it. Maybe he did more singing than dancing? I can't tell.
He's a Capricorn.
This is based off his Facebook page, which notes that his birthday is apparently January 19. Capricorns are usually smart, loyal, and disciplined, so take that as you will.
He's apparently a fitness coach.
It's not clear how often he did it, or for how long, but I, uh, can see how he might know a lot about fitness. (Body be bangin'. There. I said it.)
If you don't want to reach Bachelorette spoilers, don't read any further.
He and Hannah hit it off in a big way.
As spotted by the Daily Mail, Hannah and Jed were filming a one-on-one date in Boston. The pair apparently were close to Faneuil Hall, a popular walking spot and touristy shopping area.
You can go to the link above for photos. Twitter handle Only in Boston also snagged video:
That episode has since aired, and it's also the date in which Jed was honest about his initial intentions going on the show. It's clear that the two have great chemistry.
He's getting a mostly great edit.
Compared to some of the nutty drama around a certain other bachelor this season, Jed and a lot of the other bachelors came off very normal and low-key. Jed initially stood out for music, composing a song for and about Hannah in the Mr. Right Pageant in episode two, but since then, we've gotten to know a little more about his personality. He got a little extra during the "kilt" group date in Scotland, dumping milk all over himself and jokingly pinning Hannah in a faux-wrestling match, but that's about as "extreme" as it's gotten. Oh, and he told Luke not to mess with him, but a number of bachelors have told Luke that.
He makes it to the final four.
We do know that they shot footage of Hannah and Jed in his hometown of Knoxville. So he made it really, really far in the season. He's absolutely one to watch. You can go here to read every spoilery thing we know about this season—Jed features on there, but I won't spoil it if you don't want to know the final result.
Oh, and he had a girlfriend before the show.
OOPS. In a recent People exclusive, it was revealed that Jed's musician ex only truly became his ex after the show, when he reportedly ghosted her after returning to Tennessee. According to Haley Stevens, they were still dating when he left. "He told me [early on] that he had applied," said Haley. "He said, 'It's probably not going to happen, but it's a huge opportunity. I'm only doing this for my music.' He only did it for his career." She had to reach out to him post-show, and he was vague and unapologetic, according to Stevens. They haven't spoken since, she says.
Real talk: Contestants sometimes do have girlfriends or casual dating partners before the show, so it's hard to ding Jed specifically over something that other bachelors and bachelorettes do. However. Given that Hannah (almost literally) kicked a guy to the curb for having someone waiting in the wings in literally episode one, chances are she's not thrilled—regardless of whether she ends up with him or not, it must be hard to feel like there's another bachelor lying to her.
Neither she nor Jed have said anything, but either or both might try to distance themselves from the news. Hannah also hasn't gone into detail about the show beyond the most dramatic conversation she had, and obviously she's not talking about who she ends up with. But this isn't great news for Jed, either way.
For more stories like this, including celebrity news, beauty and fashion advice, savvy political commentary, and fascinating features, sign up for the Marie Claire newsletter.
RELATED STORIES
Celebrity news, beauty, fashion advice, and fascinating features, delivered straight to your inbox!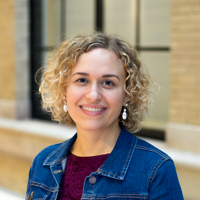 Katherine's a Boston-based contributor at Marie Claire who covers fashion, culture, and lifestyle—from "Clueless" to Everlane to news about Lizzo. She's been a freelancer for 11 years and has had roles with Cosmopolitan and Bustle, with bylines in Parents, Seventeen, and elsewhere. It's "I go to dinner," not "Her huge ego," but she responds to both.