Who Wins 'The Bachelorette' and Hannah Brown's Heart? Here's Everything We Know
It started out with a kiss, how did it end up like this?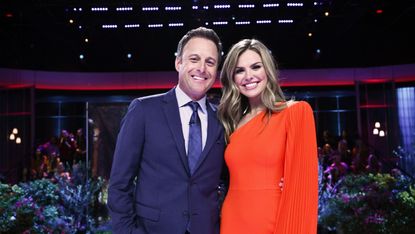 (Image credit: John Fleenor )
Hannah Brown: former beauty queen from Alabama, contestant on Colton's season of The Bachelor, who got her heart trampled, and this year's Bachelorette. She's going to make for an adorable and awkward season, and I can't wait. If you just can't possibly wait for the finale of Hannah's season of The Bachelorette to air, have no fear: We've compiled every The Bachelorette spoiler we know about, up to and including who the final contenders are and who is going to get that final precious rose. This post will be updated, and spoilers are ahead, obviously.
Some of the below information will come from blogger Reality Steve, who's always got an inside track into Bachelor and Bachelorette spoilers. He's not always correct—but he's right often enough to give good insight into what's actually going to happen this season. There will also be spoilers from viewers who happen to catch a glimpse of the show while it's filming, and hints from the contestants' social media pages. Basically, we'll be on the lookout for any and all clues.
So, what do we know so far?
The finale has been SO painful—and then it became AMAZING.
Well, we got to see it in ugly real time. It was all there: Jed telling Hannah the day after they got engaged that he had...an ex situation. The People article where Hannah learned the truth. The confrontation, in which Jed through his ex under the bus and said, "There two very different views of what actually happened." Hannah saying that she had pictures of girls at Jed's apartment AFTER the show (!!)—and Jed insisting nothing happened. Hannah somehow having to explain to Jed that lying by omission is totally still lying, and that he should have come forward on night one of the show. Hannah laying the engagement ring on the table, and totally calling it. And don't even get me started on Tyler rehearsing and prepping a speech about how much he loves Hannah, only for Hannah to crush his heart in a million pieces.
In an interview with Chris, Jed took the time to fully apologize (instead of what he deemed his "half apology" from before. Hannah said she wasn't trying to punish Jed but that her feelings have changed and when her trust was broken, her feelings broke along with them. "I don't love you like that anymore," she said. Hannah also said, "I don't need a husband, and I'm proud of the woman I've become." GO HANNAH.
Then Tyler came out. Oh my God, he looked amazing. He said he was so excited to see her. Hannah said she still had feelings for him. "You're an incredibly guy, and I'm a single girl," she said. She asked him out for a drink, and he said "I'd love to." OH MY GOD. Both of them said they just wanted to be normal people dating after the show. MY DREAMS HAVE COME TRUE. This is the ending I wanted. A happy ending for Hannah FOR THE WIN!
The finale is apparently more dramatic than the "fence jump."
Excuse me, what now? Former Bachelorette Ali Fedotowsky has apparently seen the finale and says, "It is unlike any finale there has ever been, and that's the truth." She adds, "I know Chris Harrison says it every season—the most dramatic episode ever—and I'm like, 'Chris, come on! This is like, so not!'...Last season with Colton, I thought, Oh, we can't get more dramatic than this. I think this finale might top that finale!"
This ties in with my theory that there's still a couple dramatic things to come in the finale that we don't fully know about yet. After all, in previews we see Hannah tottering off in high heels and falling over after demanding that the producers stop the car:
Although that may just be Hannah second-guessing herself on who's getting the final rose. Ali's probably also referencing the Jed engagement, the breakup, and potentially even "After the Final Rose," if she's seen it. Things are gonna get awkward, you guys.
Also, apparently the finale (so, not including "After the Final Rose") actually took two weeks to shoot, instead of the standard week. "This week really is two weeks—we really spread it out, there are days off in between here, there's dark days," Chris Harrison said. "Hannah was really big on having time to meditate, time to reflect, and she really took time alone to think and to journal before she'd come talk to us. That's what this is all about and where your decisions can change." He also said she had "serious love" for two men (which we know to be Tyler and Jed, her final two), which made the decision harder. Poor Hannah.
Chris Harrison has given us more hints about "After the Final Rose."
In what might be the most dramatic "ATFR" of all time, we will potentially hear from Tyler, Peter, and the infamous Jed—whom fans have been criticizing for weeks now. Granted, Chris Harrison has a vested interest in getting people to watch the show (I don't think he's going to have any issues with that this season). So all he can do is tease, really. But he did say that we are going to get some answers from Jed. "I wanna hear him talk. I wanna hear him answer some questions and there are a lot of things that need to be said," he said to ET. "And I'm gonna push him, but I wanna have that conversation. There are a lot of things that remain to be solved as we head into this two-night finale."
He added, "There's always three sides to the truth—their version, their version and then the real version." I mean...I guess? One contestant could be lying, though. So I'm not sure how he'll address the issue of Jed being less than forthcoming to Hannah, the producers, or his pre-show girlfriend. I agree that Jed might need to be "pushed," to use Chris's words. He's got some explaining to do, is my point.
Harrison also weighed in on Jed's now-ex Haley Stevens, after she responded publicly to rumors that she dated Jed until he went on the show. "She seems like a wonderful woman. She seems like she also has her own career in mind too," he said to Us Weekly. "I know she also wants to be a singer-songwriter." Uh, wow with the shade there. Haley spoke to Reality Steve on a podcast, and made it clear she wasn't doing it for the fame, nor was she speaking to any other outlets after the podcast. But I have a bad feeling that some of the coverage around Jed's pre-show activity might hinge around diminishing Haley's perspective.
Jed and Hannah are done.
Well, this wasn't totally unexpected, but still kind of sad. Jed and Hannah were downgraded from "together but no longer engaged" to "not dating, at all." And yes, the breakup was filmed. It's going to air during the two-part finale on July 29 and 30, and it's going to be so, so awkward.
Fans are calling this an "Arie" situation 2.0 (if you recall, Arie changed his mind and weeks after proposing switched his final rose pick from Becca to Lauren, whom he later married), but the key difference here is that Hannah didn't choose any of this. Arie just kind of...decided he was wrong in his final selection, whereas Hannah just had a crazy amount of BS thrown at her this season. I think she made the right call, after everything came out. But if she decided she wanted to be with Tyler instead, that would indeed be quite a final act to her season—although we don't yet have spoilers that any of those conversations have happened.
Hannah and Jed had chemistry, and he charmed her many times with his musical skills, so to watch all that through the lens of him lying and them breaking up is just...ugh.
There was Luke drama all the way to the end.
Luke's shenanigans weren't limited to his overnights, or coming back with a ring. It was much, much worse than that. In a Reddit spoiler from someone who watched "Men Tell All," Luke was revealed to be the guy who comes back with a (reportedly producer planted) ring to the rose ceremony, but his behavior gets really out of hand:
When [H]annah arrived at the rose ceremony and saw him there she was pissed and tried to make him leave. Again he refused to leave. It got so bad that she had to pick up the fucking rose stand and move it to get away from him and use her body to block him out. [T]he other 3 guys eventually stepped in to help make him leave.
Also, Luke somehow managed to derail "Men Tell All" production, reportedly for over two hours of filming:
Reality Steve later clarified that it may have been because Luke had to catch a flight. Given that Luke is getting some support, often from people who are busy criticizing and making derogatory comments about Hannah, these next few episodes are going to be highly contentious. I think there will be two camps: Those who are pro-Luke, and those who are pro-Hannah. But, based on the information Reality Steve gives us, it's not religion that causes Luke to be so problematic (which is something a lot of the commenters are using to justify his behavior). It's, as Hannah says outright and I wrote about weeks ago, his toxic masculinity:
And at one point Hannah apologizes to the audience for keeping him on so long. (As I've said before, I feel so sorry for her that her whole season became about this one thing.) Hannah says she hopes never to talk about Luke again, and I agree.
Now we know why Hannah might not have selected Tyler.
In an exclusive video with People, we get a sneak peek at a Fantasy Suite situation that's apparently brewing between Hannah and Tyler. In it, she basically says that their physical connection is so strong (I think we can all agree, especially after they spent a good part of hometowns rubbing each other all over with suntan lotion), but that it feels like something's missing in their non-physical connection. At the end of the scene, she says she doesn't want to do an overnight with him. Tyler looks stunned—is this the first time this has ever happened to him??
What we may not see from this clip is that Hannah may just want to spend more time talking to Tyler and getting to know him better, instead of diving right into the physical connection. Reality Steve is very firmly of the mindset that she totally does the overnight eventually, and that's just producer editing. As it played out on the show, Tyler delivered a master class on consent, and Hannah was so happy that she openly cried.
Given that we know that Hannah ends up sending Luke home before overnights and that Peter goes home as well, Tyler still makes it to the final two. With that said, emotional connection may ultimately be the reason that Hannah ends up picking Jed over Tyler. We know that Hannah and Jed have connected over (sigh) music, and Jed was honest...ish about his motives going on the show (if not about anything else...allegedly), so those two things may rank him slightly over Tyler. I'm speculating here—we'll know when we watch the episode.
I do worry that this doesn't bode well for Hannah and Tyler getting together post-show. We still don't have any spoilers about whether Hannah's reached out to him or not after ending things with Jed. Reality Steve is pretty sure we won't hear anything at all until "After the Final Rose." But I wonder if Hannah still has concerns about Tyler or if she, like most of Bachelor Nation, has come to love his sweetness and gentlemanly behavior on the show and off.
Also, intriguingly, Hannah and Tyler had an interesting exchange about (what else?) windmills on Instagram the other day:
I mean, they're all making veiled hookup jokes, which is hilarious, but also the first time that Hannah and Tyler have interacted on social media beyond the occasional like. I'm probably reading too much into this, but the two seem...okay with each other, right? Enough to make silly jokes?
Jed speaks!
Not about the pre-show girlfriend or the broken engagement with Hannah, because he can't (I'm SO intrigued to hear what he says on "After the Final Rose"). But he did have some fairly valid points to make about not wanting to be, you know, physically and verbally attacked:
I'm glad that he included Hannah and asked for positive treatment of her too.
Earlier, Jed asked for people to "spread actual love" to Hannah (and probably save some for him too, lol).
I still don't think Bachelor Nation is happy with him. In fact, encouraging people to hold their comments on social media sometimes has the opposite effect—there's a truth to "don't feed the trolls"—so I feel like this could backfire. I also don't think our bachelorette is really feeling all too kindly towards Jed in general, either, because...
Hannah speaks, too.
In case you missed it, Hannah's been live-tweeting her episodes lately (hint: she was NOT happy during Luke's hometown date). She only had one thing to say during Jed's meet-the-family hometown:
If you'll recall, Jed's mom made a toast, in which she included a cryptic comment: "When you stick to the truth, it's beneficial to everyone!" Whoa. Not only is that a potentially veiled reference to what we all know now (Jed's parents met his pre-show girlfriend, Haley, according to her), but it's also convenient foreshadowing for what's to come with Jed. And Hannah can't talk about any of this until "After the Final Rose," but she sure as heck can allude to it. I'm pretty sure that's a big subtweet to Jed's behavior.
Hannah had earlier indicated that she's not terribly happy, you know, in general:
Oooooh this drama is getting good, you guys.
Meanwhile, Tyler continues to be supportive of Hannah and other bachelorettes.
So, right now, not many of the show contestants are diving into the back and forth about Luke (there have been negative comments about his behavior, then a backlash where Luke fans have been slamming Hannah). Hannah has commented officially in her own defense and asked for people to stop hating on her and the other bachelors, but nothing more than that. Tyler, however, is being constantly, continuously vocal about his support of Hannah, bachelorettes who are supporting Hannah, and anyone who's saying something similar.
See this (Kaitlyn has been supportive of Hannah, considering she also got backlash for speaking openly about sex):
And this:
Fun fact: Hannah liked this tweet.
Tyler also liked these posts:
We now know that windmill sex wasn't with him, and yet he still is in support of Hannah—totally class act, right there.
And:
That last one in particular is interesting, because the Twitter user is encouraging him to go get her...could this be a window into how Tyler's feeling, now we know Jed and Hannah aren't together anymore? (Again, I'm probably projecting, but STILL.)
Any way you slice it, Tyler, sweetheart, is still fully Team Hannah, although no word on whether that will affect their future relationship or not. I'm keeping an eagle eye on his social media, just in case.
Hannah liked one of Tyler's Instagram posts!
I am probably definitely reading way into this, but Hannah hadn't really been giving anything away about her current status through her social media posts. And she just recently liked a post by Tyler after he posted about the Riga, Latvia episode:
What does this mean?? Probably nothing, considering she also liked a similar post by Jed that also pertained to Riga. So this was probably a coordinated, show-approved like.
Hannah also liked this reply on Twitter:
Again, this probably means nothing. But STILL. A girl can dream (about Hannah making a post-show decision to go back to Tyler, and Tyler accepting her with open, well-toned arms. I need this on "After the Final Rose," like, right now.).
We got some earlier not-so-great news about the final pairing.
Hannah and Jed were engaged, as of the end of the show, but Reality Steve indicated that there was trouble in "paradise." Jed and Hannah are still together, but they called off their engagement around June 27.
Steve speculated that it's probably because of all the information getting out about Jed having a girlfriend and potentially texting other ladies before going on the show. We already know Hannah has about zero tolerance for that, so it makes sense. TBH, I just feel really bad for her. A nutty season totally taken over by Luke P., then loads of drama and bad press from the guy she did select? She's already cried so much! Her tear ducts must be exhausted by now.
Fans asked Steve about whether Hannah might get together with Tyler, and he said he didn't know. There have been no bad rumors spread about him, which is a modern-day miracle in this season (even Hannah's #3, Peter Weber, apparently might have had a girlfriend before the show). Also, Hannah apparently had a very tough time picking between Jed and Tyler for the final rose.
Also, even though Luke Parker went and (maybe) proposed to Hannah after he was eliminated from the show (it's rumored he's the bachelor who makes a "shocking return"), I'm going to go ahead and say that she shouldn't go back to him, either.
Jed was our final winner...but there was drama right away.
Sooooo, this was unusual, even by Reality Steve standards: He changed his take on who ends up with Hannah this season. So your actual Bachelorette winner will be...Jed Wyatt, the singer/songwriter from Nashville. Wow. Oh, and news also broke in a People exclusive that Jed was dating a fellow musician riiiight up until he left for the show, and ghosted her when he got back. According to this ex, Haley Stevens, "He only did it for his career." Big ouch. Reality Steve insinuated that he wasn't terribly liking Hannah's chances with Jed long-term, partially because of this, and I can certainly see why. He also made reference to Jed potentially dating other people pre-show...ugh.
On the show, Jed started out quiet, but has been getting more screen time as they show progresses. He was initially known for his musical skills, serenading Hannah twice, and (to his credit) he also admitted that he initially came on the show for his career but was genuinely falling for Hannah. This might also explain why he ghosted his ex after he returned home—but, given that Hannah sent home someone on the first episode for having a girlfriend (having someone in the wings or quietly dating pre-show can be quite common for contestants, TBH), it's almost guaranteed that this news would not sit well with her. It's unknown when or how she found out about this news, and how it impacts the couple's future together.
At least it's not Luke? I dunno.
Our original final selection was Tyler.
According to Reality Steve, our final rose recipient was initially thought to be...Tyler Cameron, a.k.a. Tyler C, a.k.a. the general contractor, goofy dancer, former football player, and lover of taking off his shirt. I am super-bummed about this. At the time, Reality Steve said "I'm confident in what I've been told enough to report today" in that they were together and engaged, but he noted at the time that there's a lot of rumors and hearsay floating around about this season especially.
What we've eventually learned about Tyler is that he is hot (#sorrynotsorry), even working as a model. He also works in construction; We got a small intro video about him, in which he danced in a house he was helping to build (lol)
We also know football was a huge part of his life (he was even drafted by the Baltimore Ravens) before he had a career-ending injury.
On the show, he seems to be staying quiet in favor of a more calm and laidback approach to dating Hannah. Although he got sweetly honest on his one-on-one with Hannah and talked about how his father's illness almost meant he couldn't come on the show, and how it made him more aware of who he is and what he wants out of life. He also helped pick Hannah back up during a particularly tough time, and that seemed to be a great sign for their compatibility. But alas! Tyler really grew on me and ended up becoming one of my favorites, next to Mike Johnson.
We know the bachelor who shamed Hannah from the previews.
First identified by Reality Steve, and then semi-confirmed by Chris Harrison, Luke Parker is apparently the one who causes Hannah to angrily declare that "Jesus still loves me" for being with more than one person.
Chris explained, "Ironically enough, faith is what brought [Hannah and Luke] together and his faith and his conservative values might be their biggest sticking point and become the biggest divide between them...we are setting something up down the road that will come to a head, where their faith and their values start to conflict, and how they perceive them."
To clarify, Luke (reportedly) has an issue with overnight dates, because he won't have sex before marriage. It's unclear exactly how that leads to their fight. But, since Hannah clearly feels the need to defend herself, there's a strong chance that Luke makes her feel ashamed for something—her continuing to date multiple men, her willingness to do Overnights at all, or her expectations that Luke will play along with the show structure and do an Overnight with her, for example. In order to create suspense, the creators have cut that scene to look very different than reality (in the trailer, it cuts to Dylan and Jed, who are apparently not involved in the conversation).
Luke has been mega-controversial from the very start, although Reality Steve insists that the villain edit on Luke is somewhat because the other bachelors didn't like him. But he ends up going really far, considering how nearly universally disliked he is by the other bachelors, and sometimes by Hannah (at least, according to what we can see on the show and what bachelors have said in interviews afterwards).
When asked post-show if she was in love, Hannah didn't say yes.
Uh oh. In an interview with People, Hannah was asked if she was in love. "I am...happy," she responded with a smile. (It sounded like there was almost a question mark at the end of the sentence, too.) This might just be a way to obscure what her final result was—in other words, she might not even be allowed to answer the question honestly—but it still wasn't a great sign. Previous contestants have admitted that they were engaged and have absolutely been more forthcoming about their emotional status.
Hannah, on the other hand, has used words like "struggle," and "ups and downs that I wasn't prepared for," and "it's a lot," and "emotionally draining," which, yikes. She'd also said in an Instagram post that she was "recovering," which again makes me worried for my favorite Alabamian. Considering, though, that The Bachelorette doesn't shoot for as long as The Bachelor, Hannah may just be acknowledging what other bachelorettes have said before, which is just that this is an INTENSE process. Hannah admits below that dating so many guys at once is hard (especially since this season's men seem like a lot to handle, tbh).
Some of the guys from this season are gearing up for Bachelor in Paradise.
John Paul Jones is just one of many strange bachelors, even letting Hannah cut his hair, but in the end he won over fans and even (spoiler alert) might make an appearance on Bachelor in Paradise.
He's not the only one: We also have the pity rose guy (which led Cam Ayala to get fired in episode 3), Dylan, Connor, Kevin Fortenberry (the guy who hurt his shoulder), and even Matt Donald the farmer as potentially making the short list for the show! Looks like all that "quirkiness" is paying off.
Luke made it really far.
We know Luke made it to overnights, thanks to fan photos/Reality Steve:
Then there's footage from the show, in which Luke is called every name under the sun and it's revealed the other bachelors hate him:
This initially felt a lot like the "no one likes Caelynn and Cassie because they're frontrunners" from Colton's season, but in the case of both of those particular ladies, some of the shade might have been warranted. Aaaaaand then there's all that initial drama on the show, including Luke's major beef with some of the other guys and a one-on-one date in which Hannah doesn't give Luke a rose. Again, clearly he and Hannah have were strong enough to weather the drama for a while. But, Luke also says he's not sure if he can "get there" with Hannah in the promo, so that's not a good sign on top of allllll the other red flags we're seeing.
Hometown dates happened!
As expected, Tyler, Jed, and Luke all made the cut, and the fourth guy is Peter Web
We got footage of Jed Wyatt's hometown date with Hannah in Knoxville—look at the jump and hug!—that shows off their chemistry. There aren't too many details around their date, other than they met up in Market Square.
We also got a fan picture of Tyler Cameron (shirtless, naturally) and Hannah shooting in Tyler's hometown of Jupiter, Florida. The best detail of all of this is the fans gawking at the gorgeous couple trying to make it look like they're just having a regular ole date, no cameras and spectators around.
Apparently they went to the Square Grouper Tiki Bar (muscle alert) and she legit pulled the same jump-and-hug move with him too.
Later, there was frolicking in the Jupiter Sandbar. Water-based fun times are a staple of Bachelor and Bachelorette dates, so I can't say I'm surprised.
We also have photos and video of Luke and Hannah's hometown—they're holding hands! Reality Steve is excited by this.
The show headed to Greece for overnights and the Final Rose Ceremony.
Oh man, that was fast. Doesn't it seem like yesterday that Hannah got brutally rejected by Mr. Bachelor Fence-Jumper (Colton) and sent home, weeping, in a limo? And she's just picked her forever guy (hopefully forever, anyways), and we'll see it play out on the show soon. It's been a real "journey," as they like to say on the show.
Luke Parker's elimination was a surprise.
According to Reality Steve, he was expected to be, but was not one of the two guys left in the lead-up to the final episode. Many signs had pointed to his success.
Reality Steve also noted at the time that the show/character narratives can be confusing and sometimes misleading.
The top two guys were Jed and Tyler.
They both got their one-on-ones in episode 4 (more details below) and they both seem like a refreshing gust of air compared to some of the others. Maybe that's why they did so well—TBD.
But, timing-wise, how we reach the final two is all a little confusing. We know that Hannah had narrowed down her top four to Peter, Jed, Tyler, and Luke. She took all of them to Greece, and apparently juuuust before overnight dates, that conversation with Luke around sex occurred and he was sent home. Apparently Luke came to talk to Hannah after the final three rose ceremony to chat with her, but she remained unconvinced. Wow.
Peter was eliminated after overnight dates, and your final two guys were Tyler and Jed. Both extremely hot, both dancers and athletes. Maybe Hannah does have a type after all?
A final rose ceremony did happen.
Reality Steve said it happened the week of May 6—because overnights were happening the week before. So Hannah "chose" someone, definitively.
The first full-length trailer was mega-dramatic.
People had the exclusive video, but let me summarize for you: We got a glimpse of the rugby match where one guy hurt his shoulder and an ambulance had to be called. We had a glimpse of two kilted dudes swinging away at each other during that same match. There was tons and tons of Luke, here and in another teaser trailer (he says he's king of the jungle and wants her to be his queen, I guess? I dunno).
More than one tense interaction between bachelors, and Hannah getting frustrated, calling someone a "psycho," and crying into Chris Harrison's arms. Wow.
We also have a quote from Hannah in the People article: "You know that Bachelorette drama you can't wait for? Well, Monday, May 13 it all starts happening night one. And this season, the drama never lets up."
Now, that could potentially just be a way to hype up the upcoming season, but the trailer also has her weeping and yelling a whole bunch, so I wouldn't doubt that Hannah's attempt to get to the bottom of all the drama might backfire on her.
They shot in Massachusetts, Rhode Island, and Scotland.
Reportedly, the cast and crew filmed a segment in Scotland. Before that, Hannah took Jed out on a date in Boston, where a lot of people managed to snap photos of the pair out and about walking and visiting the Celtics stadium.
There was also a group date rugby match in Newport, Rhode Island (pictures here) and apparently one guy hurt his shoulder and had to be taken away in an ambulance. Whoa.
She went on one-on-ones with Jed and Tyler in the same episode.
We learned a bit about Jed Wyatt, the singer-songwriter-male dancer who went out on a one-on-one with Hannah all around Boston, before the show started. He's Southern, like her (from Nashville, TN), and the two majorly hit it off.
For Tyler Cameron's one-on-one with Hannah, country music star Jake Owen was the musical guest and photos were allowed, so apparently there were some good snaps of the whole thing. Apparently there were shots of the pair making out, but those got deleted from Twitter.
And this is Tyler, who's from Jupiter, FL:
But the frontrunner, for a long while, was Luke.
Once again courtesy of Reality Steve, Luke Parker was the top contender right off the bat, and at that point the show had only shot four episodes. Luke is ALSO a Southerner, from Gainesville, GA—I'm sensing a theme, here, Hannah. Interesting, Caelynn Miller-Keyes, former frenemy of Hannah and herself one of the finalists for The Bachelorette, also bet on Luke to win it all.
Intriguingly, Luke was one of the five men who got to meet Hannah when she was first announced as the Bachelorette.
She got down to her top nine quickly.
Tyler, Jed, and Luke all made it through
Stay tuned! There's absolutely more to come.
For more stories like this, including celebrity news, beauty and fashion advice, savvy political commentary, and fascinating features, sign up for the Marie Claire newsletter.
Marie Claire email subscribers get intel on fashion and beauty trends, hot-off-the-press celebrity news, and more. Sign up here.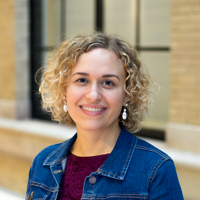 Katherine's a Boston-based contributor at Marie Claire who covers fashion, culture, and lifestyle—from "Clueless" to Everlane to news about Lizzo. She's been a freelancer for 11 years and has had roles with Cosmopolitan and Bustle, with bylines in Parents, Seventeen, and elsewhere. It's "I go to dinner," not "Her huge ego," but she responds to both.