MC Cheatsheet: Evan Rachel Wood Stars in Trailer for a ... Commercial
Plus, check out what other sites and stories we've been clicking on today.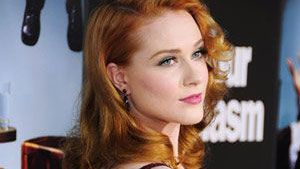 (Image credit: FilmMagic Inc)
Jihan: "Gucci's new fragrance ad (starring Evan Rachel Wood) will debut during the MTV Video Music Awards. But for those who simply can't wait, they've actually put out a trailer for it." Gawker TV
Jessica: "Marcel the Shell? I'm going to go with adorably twee." PopWatch
Anna: "Is there a parenting book or something I can use to make sure my future kid turns out like this one?! BabyrecitingpoetryOMGmyovaries." Jezebel
Elana: "It's hard to decide which is better — actually WATCHING The Rachel Zoe Project or reading The Cut's weekly recaps of each episode. This week, Zoe & Co. had to deal with gut-wrenching disaster. No, not the Haiti earthquake itself, but styling Naomi Campbell's Fashion for Relief runway show to benefit its victims. In Rachel's words, 'Shut. The. Front. Door.'" The Cut
Sophia: "Little monsters, beware. Lady Gaga's latest fashion statement could lead to eye infections and blindness! Gross." Lemondrop
Kate: "I'm all for having a field day of colors on your fingernails, but lips? I'm just not ready to bust out the Smurf-blue lipstick la Ke$ha." StyleList
Tell Marie Claire: What are you obsessed with today? Share your faves in the Comments section below!