Every Clue Meghan Markle and Prince Harry Have Dropped About Their First Baby
They've been telling us more than you think...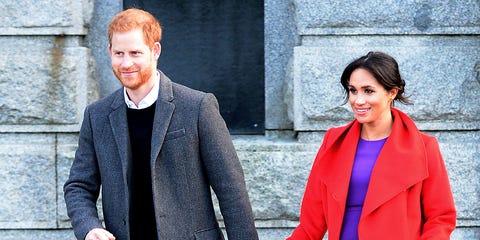 The countdown to the birth of Prince Harry and Meghan Markle's first child is on. The couple, who announced that they were expecting in October, have been pretty tight-lipped about details regarding their forthcoming bundle of joy, but, if you read between the lines, Harry and Meghan have let a few key details about their first child slip out. Here's every clue you might have missed that Harry and Meghan have divulged about their growing family.
1
The baby is due in April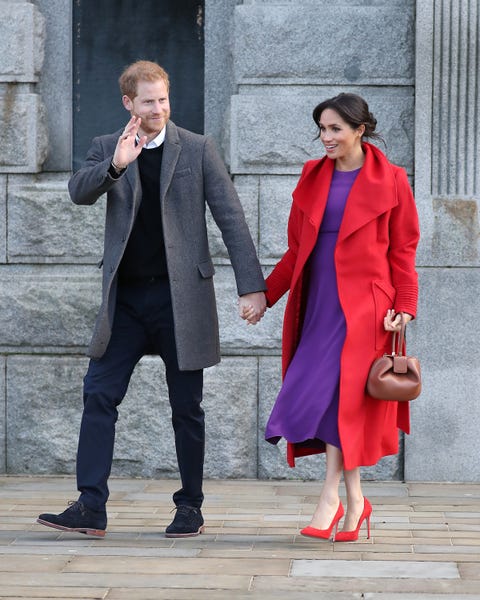 During their recent trip to Birkenhead, Meghan reportedly confirmed to fans that she's due in April and that she's currently six months along.
"We asked her how her pregnancy was going and she said she was six months and she tapped her tummy," a royal fan named Carla Gandy told People.
2
The baby *might* be a girl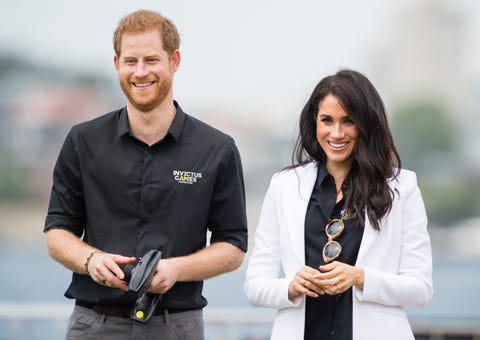 While Harry and Meghan are *officially* keeping the sex of their baby a surprise, as is royal tradition, it's possible that they know the sex, even though they would probably never announce it before the birth. Princess Diana reportedly learned the sex of both of her children before they were born and Harry is, in so, so many ways, like his mother.
Harry has also been pretty open about his desire to have a daughter—something he would be unlikely to voice publicly if he knew he were expecting a son.
3
Even Prince Charles is subtly hinting that the baby is a girl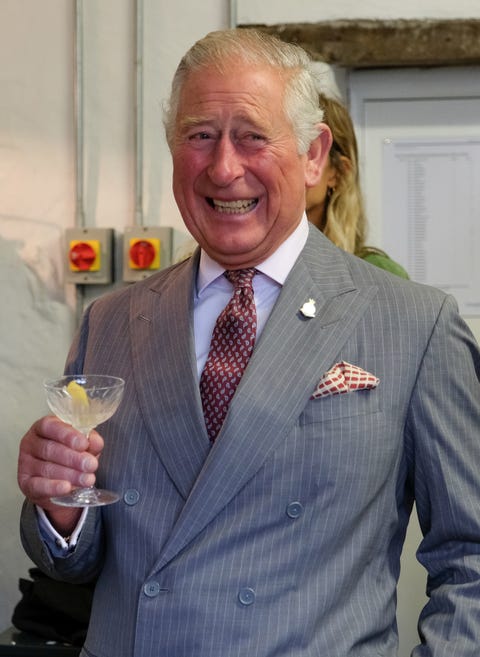 Another very subtle hint that Harry and Meghan might be expecting a girl came in November from Harry's dad, Prince Charles. At a reception Charles discussed his future grandchild's name.
"Incidentally, ladies and gentlemen, my son Harry tells me that during their recent tour of Australia, he and his wife were offered countless thoughtful suggestions for the naming of their forthcoming baby. Just between us, I suspect that Kylie and Shane may possibly make the shortlist," he said, according to the Daily Mail.
The names themselves were a joke, but it might be telling that he led with the girl's name.
4
Other royals might influence the baby's name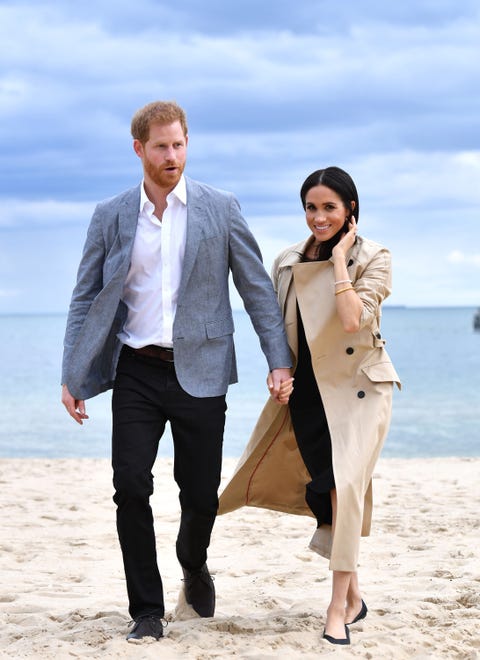 Harry and Meghan tend to do things their own way, but there seems to be a pretty good chance that royal tradition (and maybe some input from high-ranking royals like Queen Elizabeth II and Prince Charles) will play a big role in their child's name.
During their royal tour of Australia in October, Meghan was asked by a fan what she and Harry were going to name the baby. Her response, according to People: "We've been given a long list of names from everyone, we're going to sit down and have a look at them."
This content is created and maintained by a third party, and imported onto this page to help users provide their email addresses. You may be able to find more information about this and similar content at piano.io