Pucker Up (or Don't): 40 Celebrities Reveal Their Worst On-Screen Kisses
Suddenly our first kiss stories don't sound so bad anymore?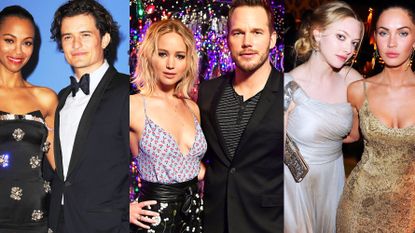 (Image credit: Getty Images)
Movie stars' careers are essentially a never-ending game of spin the bottle. With each new role they secure, actors let Hollywood's top casting directors give them a new love interest to flirt with, fall for, and, eventually, kiss. And while there are plenty of kisses that really are as intense and romantic as they seem on screen, there are just as many that are uncomfortable and sloppy behind the scenes. After all, not every kiss in the real world goes according to plan. Ahead, celebrities ranging from Kate Hudson to Jennifer Lawrence recount their not-so-great on-screen kisses.