22 Celebrities and the Religious Backgrounds You Didn't Know They Had
Buddhism, Islam, Judaism, Christianity—gang's all here.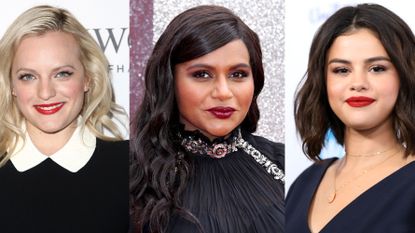 (Image credit: Getty Images and Shutterstock)
While religion is the guiding force in many people's lives, celebrities often live work-hard-play-hard lives that don't seem to lend themselves to devoutness. So it's weirdly fascinating (and perhaps a bit surprising) when Selena Gomez is spotted leaving a church service (opens in new tab) or Chris Pratt erects a gigantic cross on Easter (opens in new tab). But, stars, they really are just like us. Here, the ultimate roundup of the spiritual learnings of some of your favorite stars.
Ruby was the beauty editor at Cosmopolitan, where she covered beauty across print and digital. Her work has appeared on The Zoe Report, Fashionista, and StyleCaster. Follow her on Instagram.