Marc Jacobs Makes His Movie Debut in New Thriller, Disconnect
Marc Jacobs makes his acting debut in the upcoming thriller Disconnect.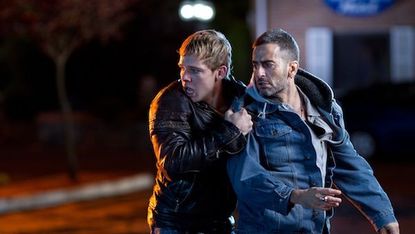 (Image credit: Archive)
It should go without saying that Marc Jacobs is one busy man. When he's not designing seasonal collections for his eponymous Marc Jacobs lines or for Louis Vuitton, he seems to always have a side project or two on his hands, like his recent gig as creative director for Diet Coke. Now, we've gotten our hands on the official trailer for Marc's movie debut, a riveting thriller about communication and the cyber world, DISCONNECT. Without giving too much away, we hear that Marc's character runs a home for runaways and minors who make a living by filming Internet porn, and he stars alongside some of our favorite Hollywood talents, including Jason Bateman and Alexander Skarsgard. Watch the trailer below, and catch the film when it hits theaters on April 12th.