Hillary Clinton Left a Moving Comment on a Humans of New York Photo
More to add to the Actually Interesting Things We've Learned About Hillary pile: She hangs out on Facebook like the rest of us, follows cool accounts. Noted.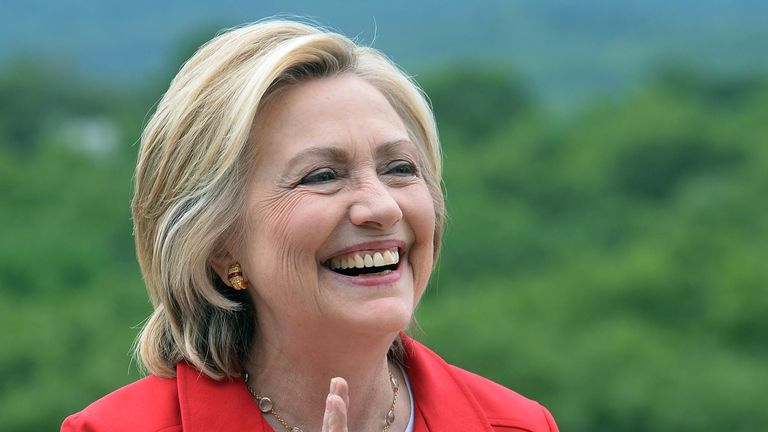 (Image credit: Getty)
For those who aren't familiar with Humans of New York (opens in new tab), (Editor's Note: It's fantastic and you should check it out immediately) it is a project by photographer Brandon Stanton that features unique and touching portraits of people in New York City with an accompanying quote. The subjects range from emotional to eccentric, providing incredible snapshots of the city's diverse culture.
On Friday, Stanton posted a photo to the Humans of New York Facebook page (opens in new tab) of a young boy looking distressed and upset. The quote read, "I'm homosexual and I'm afraid about what my future will be and that people won't like me."
About an hour after the heartbreaking photo was shared, who should comment (opens in new tab) but Hillary Clinton herself. The Democratic candidate offered positive sentiments and words of support, signing off with her initial to indicate authorship (in other words, this was not written by her campaign staffers). "Prediction from a grown-up: Your future is going to be amazing. You will surprise yourself with what you're capable of and the incredible things you go on to do. Find the people who love and believe in you – there will be lots of them. —H"
I am an experienced editor, writer, and creative strategist, specializing in fashion, beauty, and lifestyle content for digital media outlets, as well as video and social platforms. While I currently operate as a freelance contributor/consultant, with such clients as The Zoe Report, my 10+-year background in the industry was cultivated at the dot-coms of elite publications, including Harper's BAZAAR, ELLE, and Marie Claire.