Sex, Lies, and Human Resources
If you think the #MeToo reckoning is over because the Weinsteins of the world have been toppled, you've missed the point. This moment calls for the dismantling of the systemic harassment that keeps half of our population down. But how do we get there? Marie Claire and Esquire came together to ask some of the smartest people we know 21 questions to cut through popular opinion, diagnose how we really got here, and debate where we go next.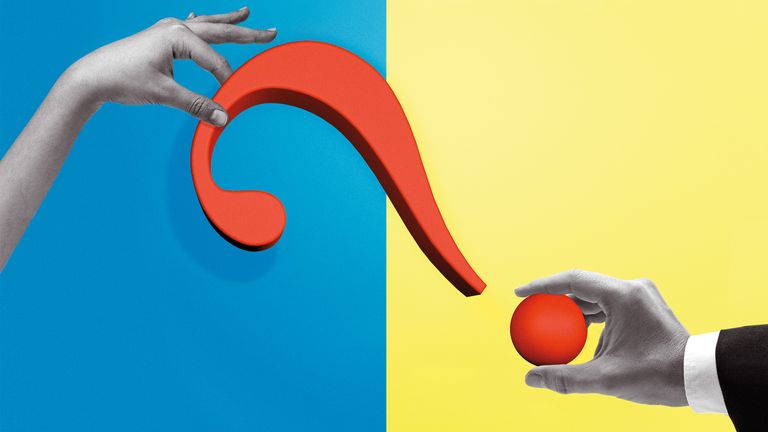 (Image credit: Pablo Delcan & Anaïs La Rocca)
Late last year, watching the cultural wildfire that began with Harvey Weinstein and spread coast-to-coast, a group of editors from Esquire and Marie Claire found themselves sitting around a conference table to talk about the subject that has tongue-tied, confused, outraged, liberated, and shocked the entire country: sexual harassment. That first gathering might best be described as, well, a little awkward: Most of the men, having decided that silence was the best strategy, didn't talk, while most of the women, realizing what was going on, were almost made speechless themselves. The only way forward, we agreed, was to have an honest discussion that would raise questions and attempt to answer them. This became the guiding principle of "Sex, Lies, and Human Resources," the ten-page feature that our combined teams—led by MC's Kayla Webley Adler and Esky's Eric Sullivan—created. Here's a bit more on the backstory of the package, which appears identically in Marie Claire and Esquire this month. Read Anne Fulenwider & Jay Fielden's joint Editor's Letter here.

---
This package appears in the March issues of Esquire and Marie Claire.
Eric Sullivan is a senior editor for Esquire.