Fact-Checking Lifetime's 'Harry and Meghan: A Royal Romance'
They got a few things wrong.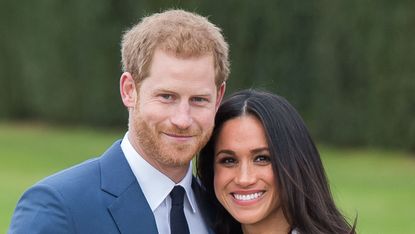 (Image credit: Getty Images)
Marie Claire Newsletter
Celebrity news, beauty, fashion advice, and fascinating features, delivered straight to your inbox!
Thank you for signing up to Marie Claire. You will receive a verification email shortly.
There was a problem. Please refresh the page and try again.
Next weekend, Prince Harry and Meghan Markle will officially tie the knot—but this weekend, Harry and Meghan's love story is capturing America's attention in Lifetime's Harry and Meghan: A Royal Romance. The movie, starring Paris Fitz-Henley as Meghan and Murray Fraser as Harry, shows every single one of the couple's biggest milestones—everything from their first blind date to Harry popping the question while eating roast chicken.
But, of course, like any Lifetime movie, there's sure to be some dramatization. We did the research, so you didn't have to: Here's what Harry and Meghan: A Royal Romance got right—and what they got wrong—about the future royals' whirlwind love story.
True: Princes Charles took Harry and William on a trip to Africa after their mother, Princess Diana died.
The opening scene shows a young Harry and William in Africa with their father, Prince Charles, right after the death of Princess Diana—they went to escape the cameras and the paparazzi. "I first came in 1997, straight after my mum died. My dad told my brother and me to pack our bags—we were going to Africa to get away from it all," Harry told Town & Country in a 2017 interview. "This is where I feel more like myself than anywhere else in the world. I wish I could spend more time in Africa. I have this intense sense of complete relaxation and normality here."
RELATED STORIES
False: Harry was a party boy right before he met Meghan.
Prince Harry definitely went through a party boy phase, but it wasn't right before he met Meghan. A 17-year-old Harry spent one day in rehab after getting caught for underage drinking, and he's been splashed across the tabloid pages on numerous occasions, like the time he wore an unseemly costume or was spotted naked in a hot tub in Vegas. But in the years leading up to meeting Meghan, Harry's social life had calmed down.
True: Prince Harry and Meghan Markle were set up on a blind date.
It's speculated that Violet von Westenholz—a mutual friend of Meghan and Harry—is the one who set up the soon-to-be newlyweds. The two have never officially confirmed who brought them together, but they have said it was definitely a blind date. In their first interview after announcing their engagement, they talk about how they knew absolutely nothing about each other before meeting on that first date.
True: The only question Meghan Markle asked before meeting Prince Harry was, "Is he nice?"
After announcing their engagement, Harry and Meghan sat down for their first interview, and she candidly said the only thing she asked before meeting the prince was, "Is he nice?"
False: Harry threatened to tweet out the statement he wrote.
In the scene in which Prince Harry wrote a personal statement asking the paparazzi to respect Meghan's privacy, he gives an ultimatum—if the Palace doesn't release the statement, then he's going to tweet it. However, none of the royals have their own personal Twitter accounts, or any social media for that matter. In fact, Meghan had to delete all of her accounts shortly after she and Harry were engaged.
True: Meghan got Ivory Dish Soap to change their slogan.
Meghan has always been straightforward about her feminist opinions—even as a little girl. An 11-year-old Meghan once penned a hand-written letter to Proctor & Gamble asking the company to change the language used in their Ivory Dish Soap commercial from "women" to "people." Watch her read the letter, below.
False: Meghan wasn't invited to Pippa Middleton's Wedding
Yes, it's true that Meghan didn't attend Kate Middleton's sister's wedding ceremony, but she was invited to Pippa's black-tie reception, unlike the movie portrayal. The movie also mentions a "no ring, no bring" rule, which was reportedly true for the ceremony, but not the reception. Since Harry hadn't popped the question, Meghan couldn't come to the ceremony, but she was definitely at the party. Also, it was said Pippa didn't want to be upstaged by Harry and Meghan on her big day.
True: Harry asked Meghan to marry him while they were roasting a chicken.
Absolutely true (and so adorably played out!). As they so candidly explained in their first sit down interview after getting engaged. "It happened a few weeks ago at Nottingham Cottage...just a cozy night roasting chicken...It was an amazing surprise and so sweet…very romantic," Meghan said.
Harry added, "She didn't even let me finish, she said 'can I say yes, can I say yes?' and then there were hugs and I had the ring in my finger and I was like 'can I give you the ring?' She goes 'oh yes, the ring.' So no, it was a really nice moment, it was just the two of us and I think managed to catch her by surprise as well."
One thing we can't be sure of is whether or not he first popped the question in bed the morning after almost being attacked by a lion while on a trip to Africa intended to distract Harry from the anniversary of his mum's death—the odds seem pretty low.
True: Meghan prefers to have her freckles shown.
Meghan has made it very clear that she does NOT want her freckles to be Photoshopped out of any photos. In an interview with Allure, she said they are a part of what makes her, well, her.
"I have the most vivid memories of being seven years old and my mom picking me up from my grandmother's house," she said. "There were the three of us, a family tree in an ombré of mocha next to the caramel complexion of my mom and light-skinned, freckled me. I remember the sense of belonging, having nothing to do with the color of my skin."
RELATED STORIES
Celebrity news, beauty, fashion advice, and fascinating features, delivered straight to your inbox!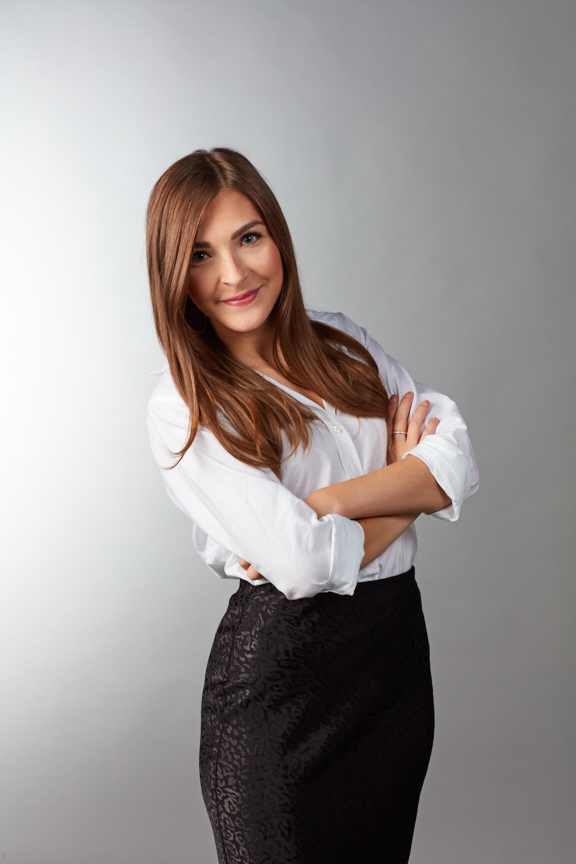 I'm currently working at Dotdash Meredith as the Celeb & Entertainment E-Commerce Lead contributing affiliate content for People.com and InStyle.com. I'm basically like your personal shopper, from writing about that cozy loungewear set you didn't know you needed to keeping tabs on the best sales and deals on the internet. I'm also a pro at finding affordable dupes for celebrity looks and I love to dig into the data to strategize content opportunities.