Your Go-To Downton Abbey Refresher
Catching up on your favorite TV shows is as easy as reading this cheat sheet (SPOILER ALERT!).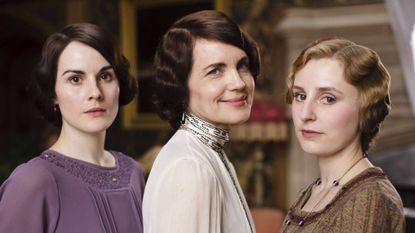 (Image credit: Courtesy of Company)
Season four begins January 5 on PBS.
Where we left off: Matthew Crawley dies but leaves a male heir.
Rumor has it: Edith and Michael go next-level, and Edith and Mary gain some common ground.
If you've never seen it: The critically acclaimedDownton Abbey recaps historical events like the sinking of the Titanic and World War I through the lives of an aristocratic English family. Between the drama and the heartbreak, this is not your average tea time show.