Pop Culture's Most Badass Heroines
The Hunger Games is here! To celebrate, we picked out our favorite females from TV, the movies and more who are not to be messed with if you know whats good for you.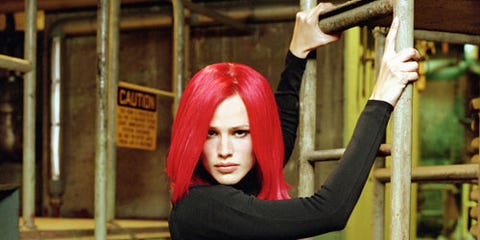 ABC/Courtesy Everett Collection / Everett Collection
The Hunger Games is here! To celebrate, we picked out our favorite females from TV, the movies and more who are not to be messed with if you know what's good for you.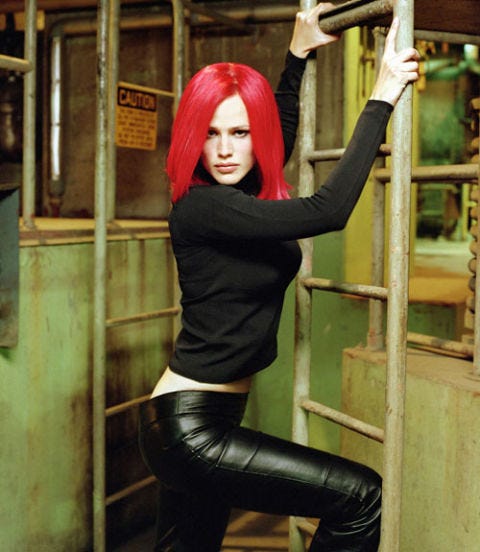 ABC/Courtesy Everett Collection / Everett Collection
Sydney Bristow
Sometimes it's hard to remember that perpetually preggo/low-key mom Jennifer Garner first won our hearts as the hyper-alert, latex-clad CIA operative and SD-6 double agent on Alias. Sure, in later seasons the plotlines were harder to follow than one of the show's fabled Rambaldi codes, but audiences rooted for Round Kick Queen Sydney Bristow no matter what risqué disguise or mission she was assigned. It was almost enough to forgive Elektra — almost.
Secret weapons: Wigs, foreign languages, martial arts, whatever gadget Marshall invented that week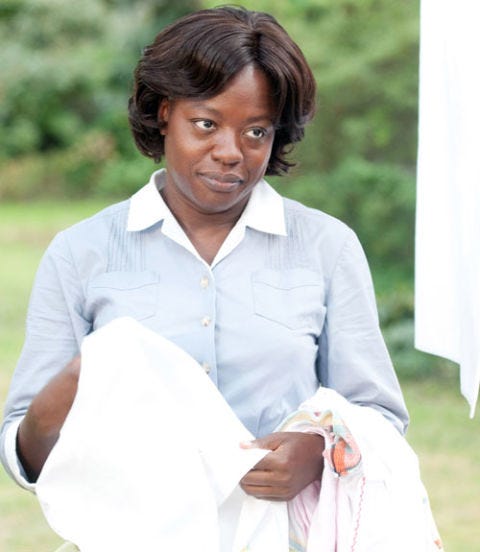 Walt Disney Co./Courtesy Everett/Everett Collection
Aiblleen Clark
If we had our way, we'd start every morning with The Help's maid-turned-accidental-civil-rights-activist telling us, "You is kind, you is smart, you is important." Thanks to the courage from god — and the increasingly dastardly deeds of the horrible Miss Hilly Holbrook — this Mississippi lady had the courage to expose racism, mobilize her community, and finally set out to start a new life.
Secret weapons: Steel trap memory, prayer, her BFF Minny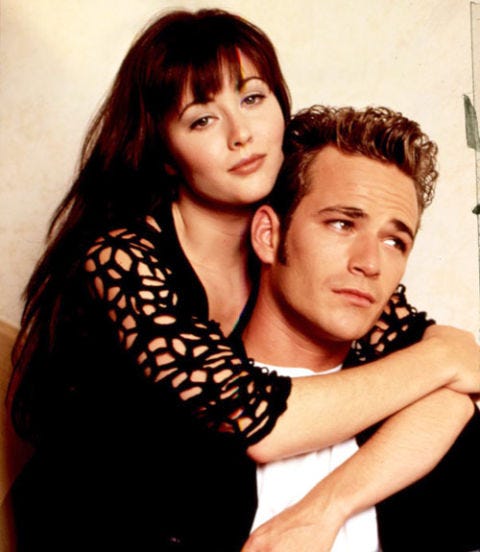 Courtesy Everett Collection
Brenda Walsh
This Minnesota-raised twin braved the halls of West Beverly sans the designer labels armor of her richie-rich classmates. Known for her excellent bitchiness, Shannen Doherty's iconic '90s character on 90210 is a survivor of Flower Pot Smashing Love (see: her epic fight with Dylan), a breast cancer scare and — horror of horrors — wearing the same dress to the spring fling as Kelly (who later stole the aforementioned boyfriend). No matter what the drama — be it being robbed at gunpoint at the Peach Pit to eloping with a drug dealer or simply fighting her curfew — this was the one Walsh no one dared mess with (both on-and-off the set).
Secret weapons: Teen angst, perfect bangs, impersonating older (and sometimes French) women, manipulation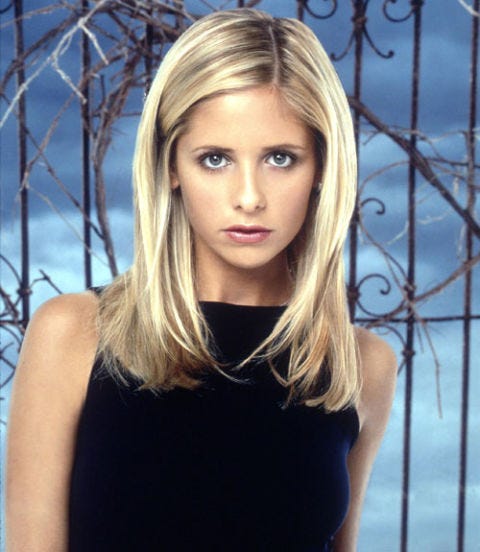 Buffy Summers
Talk about high school feeling like hell. On Joss Whedon's Buffy the Vampire Slayer, Sunnydale's library literally had a portal to the demon realm. Enter town savior and slayer, Buffy Summers, to banish whatever vampire, werewolf, ghost or zombie that tried to disrupt study hall that day. Sure, fighting the supernatural added to the coming-of-age angst, but Sarah Michelle Geller's '90s icon prevailed thanks to her Scooby Gang, her Watcher, and yes, even that bleached-blond baddie, Spike.
Secret weapons: Wooden stakes, one-off musical numbers, tough guys named Angel, spells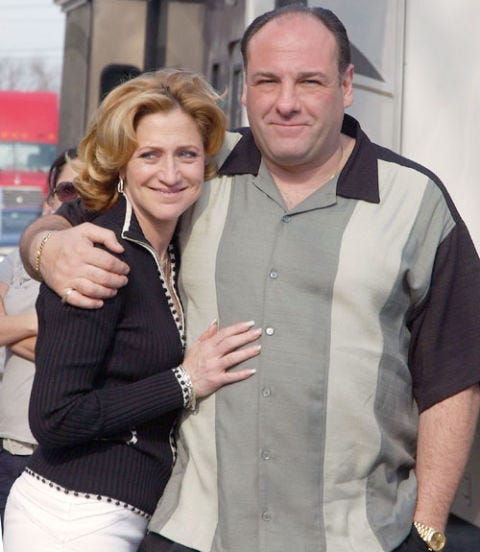 Arnaldo Magnani/Getty Images
Carmela Soprano
Whether sending thinly-veiled threats through her ricotta pie or making the occasional on-the-phone death threat to one of her hubby's mistresses, this fierce, Catholic mob mama ruled her well-appointed home the way her husband ruled the New Jersey streets.
Secret weapons: Baked ziti, Streisand-worthy talons, her faith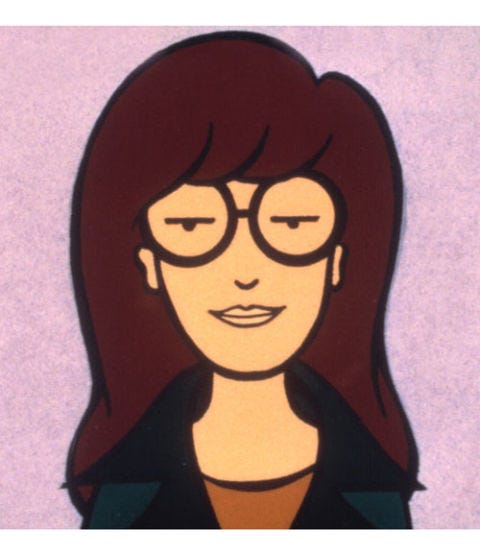 Courtesy Everett Collection
Daria Morgendorffer
MTV's monotoned, acerbic animated wonder Daria Morgendorffer raged against stereotypes, social classes and the requisite mean-girl cliques on the battlefield of Lawndale High School with her refreshingly realistic take on the jungles of teendom with every pointed quip she unleashed on the TV show, Daria. She's so delectably dry, it's as if Janeane Garofalo and Dorothy Parker had a kilt-wearing baby together.
Secret weapons: Vicious rhetoric, steel-toe combat boots, grade-point average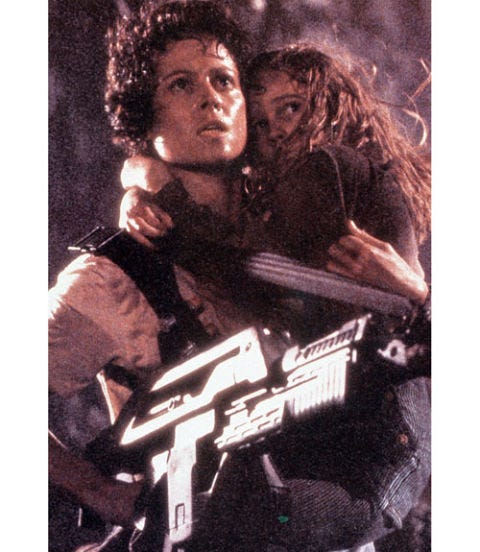 Mary Evans/2OTH CENTURY FOX/Ronald Grant/Everett Collection
Ellen Ripley
Alien-fighting Sigourney Weaver forever changed the role of women in sci-fi flicks thanks as an abrasive spaceship warrant officer who went from nervous to nerves-of-steel over the course of the series while battling an alien queen. With a soft-spot for a girl named Newt — and later Winona Ryder! — this ballsy, brazen babe didn't miss a beat — or a profanity ("Get away from her, you bitch!") — in deep space.
Secret weapons: Courage, assault rifle, blowtorch, punching robot exo-suit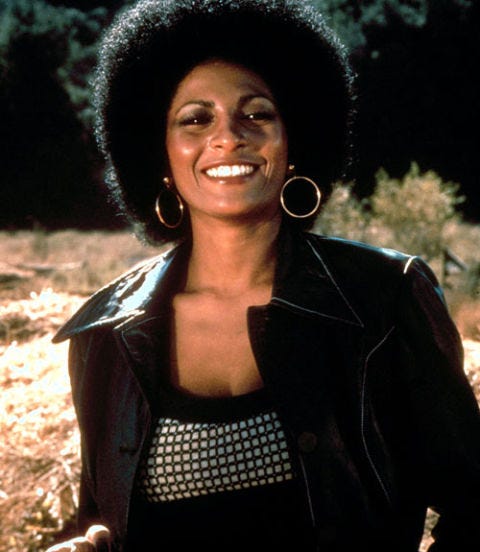 Courtesy Everett Collection
Foxy Brown
Just like the movie poster says for this pulp '70s classic: Don't mess with the meanest girl in town! This revenge-seeking whole lotta woman posed as a prostitute to shut down a mob-run modeling agency, and in turn save other photogenic ladies from lives of drugs and walking the streets. While her fights often veered into the gory and graphic, we're giving the tough-talking Pam Grier some serious bonus points for her funky-fresh halter tops and iron will. Can you dig it?
Secret weapons: Feminine wiles, vigilante justice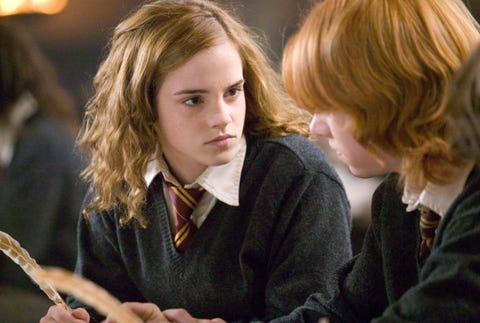 Ronald Grant/Everett Collection
Hermione Granger
We watched this muggle-born academic overachiever grow into a Hogwarts hottie alongside besties Harry Potter and Ron Weasley, and ultimately defeat He-Who-Can't-be-Named. Along the way this spell-savvy, fiercely loyal teen proved her only real weaknesses was an empathy for house elves — and certain redheads.
Secret weapons: Encyclopedic recall, wand, preparedness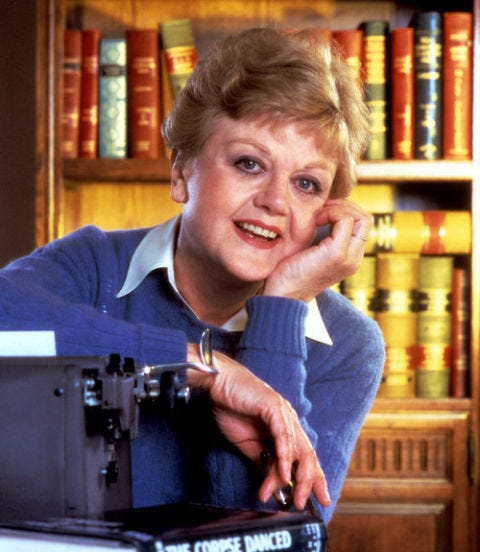 Courtesy Everett Collection
Jessica Fletcher
Not be outdone by all the youngsters on this list, Angela Lansbury fills the Old People Who Solve Crimes slot on the hit '80 series, Murder She Wrote. Living in a seemingly quaint seaside town — the surprisingly murder-happy hamlet of Cabot Cove, Maine — provided ample material for the retired teacher-turned-author's popular murder-mystery novels. A curious widow who usually cracked open a case long before local law officials, she regularly confronted the suspects on her own — but still made it home to freeze-frame laugh at the end of each episode.
Secret weapons: Typewriter, early bird specials, crossover eps with Magnum PI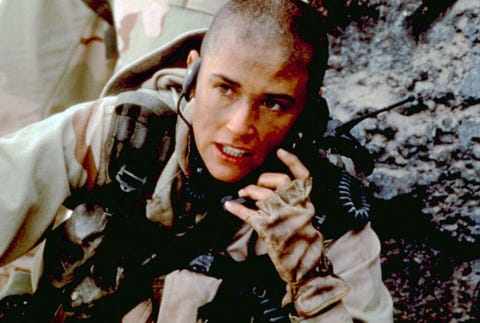 Buena Vista Pictures/Courtesy Everett Collection
Jordan O'Neill
Sorry Sinead, but as a rookie trainee in GI Jane, Demi Moore's the only shaved head we can sign off on. Between the one-armed pushups, weathering hell-week and later keeping a cool head in a tense Libya hostage situation, this navy SEAL trainee gave as good as she got, even sticking it to corrupt politico Anne Bancroft. Still not sure women make good soldiers? As this brazen lieutenant told her sexist commander: "Suck my d**k."
Secret weapons: Combat training, obstacle courses, water-boarding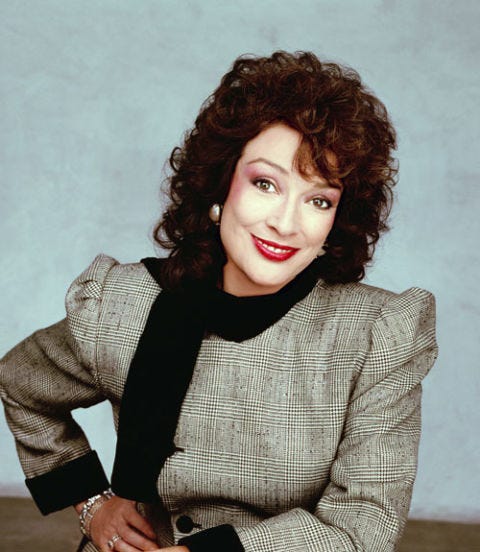 Courtesy Everett Collection
Julia Sugarbaker
Elegant and intelligent, this Georgia peach staffed her interior design business with a quirky assortment of southern belles and an ex-con delivery man. Dixie Carter wore Julia's graciousness as easily as she did a strand of pearls, but ruffle this liberal's feathers and prepare to be blown away an infamous Sugarbaker Speech on everything from racism, jury duty, homophobia, separation of church and state, domestic abuse and our personal favorite — what happened
the night the lights really went out in Georgia
— and you'll see why this Atlanta decorator earned the nickname, "The Terminator."
Secret weapons
: Golden tongue, manners, traditions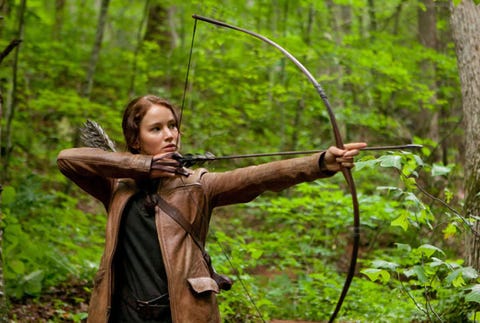 Katniss Everdeen
The Hunger Games trilogy's beautifully braided, quiver-slinging tribute Katniss Everdeen is the stoic heroine from District 12, sent into the bloody arena to fight to the death. Just 16 and already the sole protector and provider for her family, the girl who would be nicknamed Mockingjay (Jennifer Lawrence) swore to her sis she'd make it back to The Seam — if only to face a tricky love triangle later on. (We're so Team Gale). Resilient, rebellious and often more vulnerable than she realizes, it took but a three-fingered salute from the girl with wicked aim to inspire an entire rebellion.
Secret weapons: Archery, hunting, edible plant knowledge, Cinna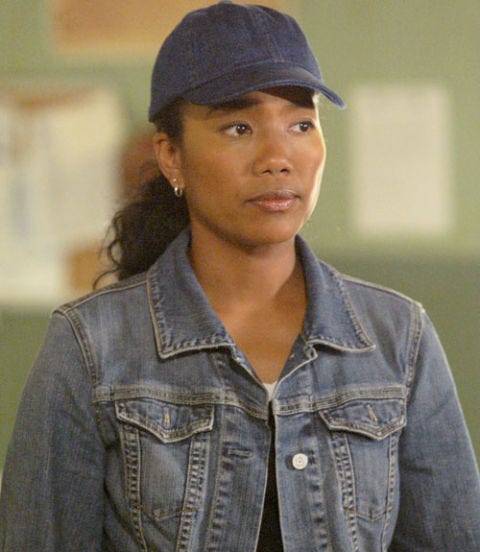 Kima Greggs
We know you've heard it before, but it bears serious repeating: If you haven't yet watched HBO's The Wire, drop what you're doing to rectify the situation asap (you'll thank us later). For the rest of you, join in the praise for our the fearless. lady-lovin' Baltimore po-lice narcotics detective. As the only female on the team, Greggs championed common sense and solid police-work over her colleagues' corner-cutting antics as she took care of her informants, worked tirelessly on gritty homicide and drug cases, held her own drinking with the boys during off-hours, and still had the time to tell a toddler one of the best bedtime stories in recent memory: "Good night moon...Good night po-pos...Good night fiends…Good night hoppers...Good night hustlers…"
Secret weapons: Bubbles, wire taps, work ethic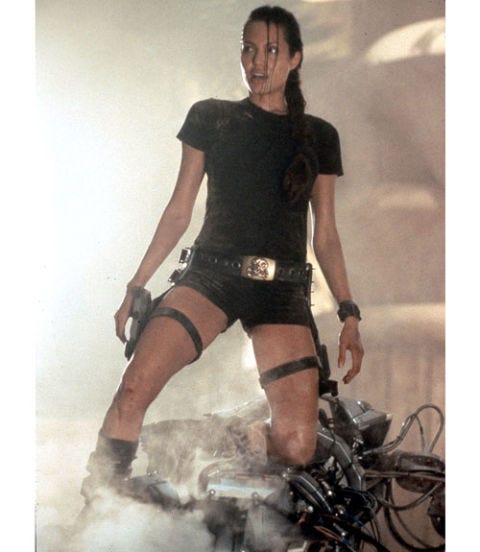 Mary Evans/Ronald Grant/Everett Collection
Lara Croft
This video game vixen got her big-screen chops with the introduction of Angelina Jolie in the big screen adaptation of Tomb Raider. An archaeologist/adventurer with perfectly plaited hair and pistol-packing short-shorts (which could rival her recent Oscars gown in the gams-sharing department), this wealthy crypt-creeping goddess was out to save the world one rare artifact at a time.
Secret weapons: Backflips, jet skis, rope swinging, martial arts training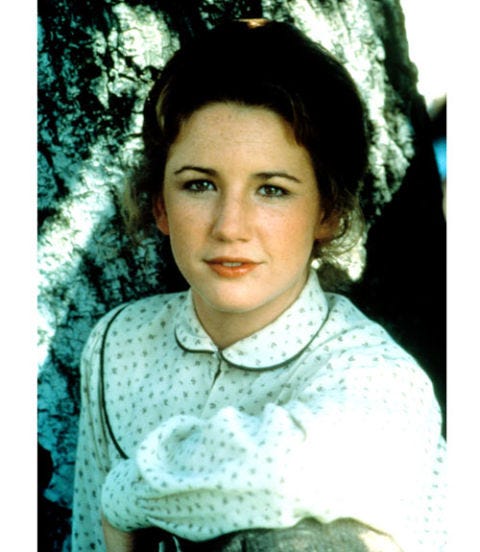 Courtesy Everett Collection
Laura Ingalls Wilder
Between her beloved Little House children's book series based on her pioneering youth and the '70s TV show adaptation, this sassy, freckled school-teacher-turned-writer had our hearts from her initial journey from the Big Woods of Wisconsin to Walnut Grove, Minnesota to long winters spent in DeSmet, South Dakota. Through it all — covered wagons, wild animals, droughts, fires and the wrath of one Nellie Oleson — the inquisitive pistol known as known as "Half Pint" won our hearts as much as she did Almanzo's.
Secret weapons: butter churn, moxie, sidekick Jack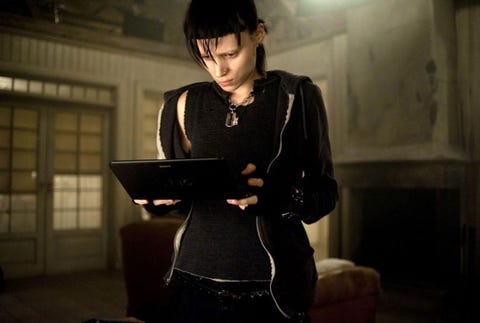 Columbia Pictures/Courtesy Everett Collection
Lisbeth Salander
This motorcycle-riding, computer-hacking genius from the global sensation The Girl with the Dragon Tattoo books and movies (Rooney Mara) may look like your goth friend from middle school, but this asocial loner has an uncanny (often illegal) knack for tracking down men who abuse women and punishing them by any means necessary. Always letting her freak flag fly, the prickly, morally-ambiguous misfit has been both a victim and a heroine — and despite her sometimes questionable methods, we wouldn't want her any other way.
Secret weapons: Photographic memory, disguises, computers, home tattoo kits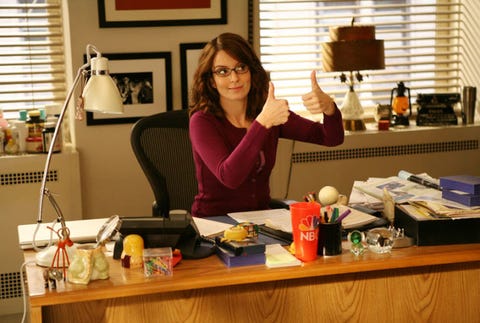 NBC/Courtesy Everett Collection/Everett Collection
Liz Lemon
Whether she's shutting down whatever ridiculous situation the dummies in her writing room started that week, talking down egotistical actors, or going head-to-head over ridiculous corporate mandates from her mentor/frienemy Jack Donaghy, 30 Rock's Liz Lemon's frazzled persona most closely resembles our own chaotic life, night cheese and all. But the hilarious Followship Award winner and head writer for TGS will also happily take one for the team whether it's prostituting herself in the face of budget cuts in order to save the straws in the breakroom ("I'll give you top-front quadrant") or putting the needs of the show and her coworkers before her own personal life ("Lovers? That word bums me out unless it's between meat and pizza."). Oh Tina Fey, it's only funny 'cause it's true.
Secret weapons: Dance moves, comebacks, the art of late-night snacking, fluent(ish) in German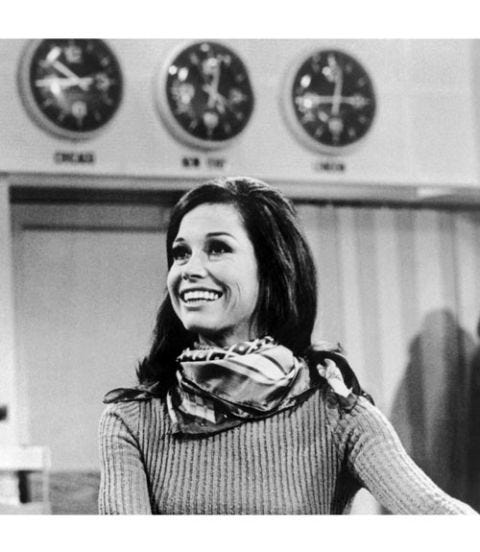 Courtesy Everett Collection
Mary Richards
As the local news producer on WJM-TV's 6:00 News in Minneapolis, this single career gal on the eponymous Mary Tyler Moore Show proved once and for all that an independent, professional woman could turn the world on with her smile — and smarts. While tackling tough subjects like equal pay, infertility and addiction, Richards lived in the ultimate bachelorette pad (love an attic loft!), found a mentor in Mr. Grant and continued to push boundaries while remaining firmly single. Who's gonna make it after all? Why if Mary taught us anything...you, of course.
Secret weapons: Best friend Rhoda, hat tossing, sincerity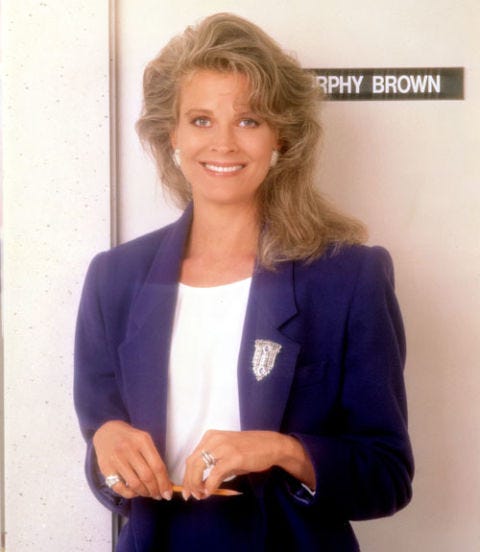 Warner Bros/Courtesy Everett Collection
Murphy Brown
As the gutsy anchor for the news program FYI, Murphy Brown was a steely beauty and recovering alcoholic played to perfection by Candice Bergen. Ambitious, prickly, and determined to land the hard-hitting story no matter who it pissed off, this crack-reporter regularly incited the rage of politicos — even in real life, when Vice President Dan Quayle famously criticized her character's choice to become a single parent in 1992. (Bergen later thanked him in her Emmy speech).
Secret weapons: Interrogation skills, Phil's Bar, fearlessness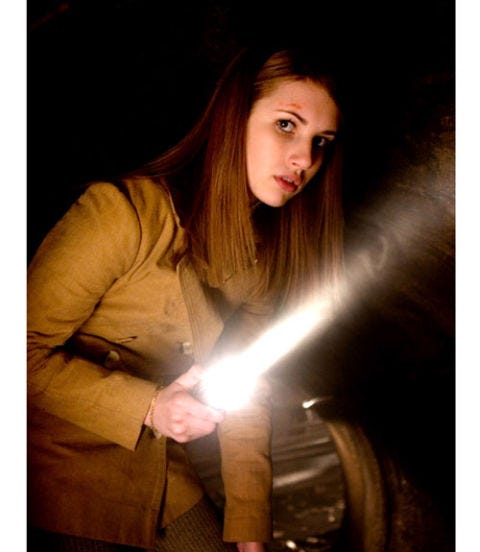 Warner Bros/Courtesy Everett Collection/Everett Collection
Nancy Drew
Talk about timeless appeal: the trail-blazing Nancy Drew book series has been around for so long, our grandmothers, our moms and now even our own daughters have solved mysteries with her. Following the globetrotting all-American teen PI since 1930, this intriguing bobby-socked sleuth has developed an impressive skill-set, including everything from painting to sewing to boating to gourmet cooking along the way, and travels that have swept her to Egypt, Holland, Australia and beyond in the pursuit of a case. Talk about being able to make great dinner party conversation. Daring, feisty and ahead of her time it's no wonder why we can't resist turning her pages — or why Ned Nickerson has stayed so smitten.
Secret weapons: Sense of curiosity, flashlight, magnifying glass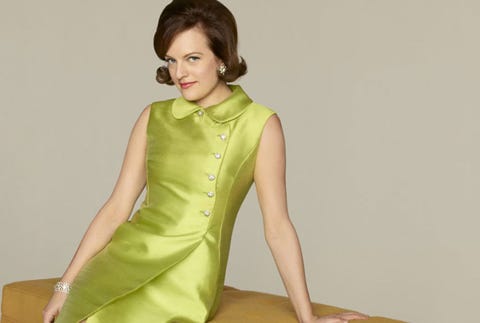 Peggy Olson
From a meek office newbie with an unfortunate bang part (we're still dying to give poor Elisabeth Moss a comb) this whip-smart, '60s secretary rose up the ranks to win her own office, earning a gig as a copywriter with fresh ideas for accounts like Clearasil — and later a plum role at the newly formed ad agency Sterling Cooper Draper Pryce, much to the chagrin of her majorly jelly male colleagues. And while her stubbornness can sometimes get in her own way, we can't help but admire Peggy's drive to crack the glass ceiling and live life on her own terms — after all, sometimes it's a quiet, patient resolve that has the most impact. (Plus her wardrobe is getting so much better.)
Secret weapons: Work ethic, late night brainstorms, steely reserve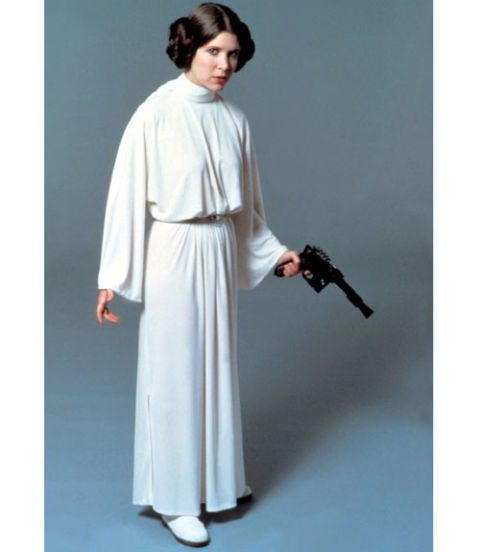 Lucasfilm Ltd./Courtesy Everett/Everett Collection
Princess Leia
A senator at just 19, this Cinnabon-haired sister of Luke Skywalker brought fanboys to their knees in the geek masterpiece Star Wars. Ever resourceful, this feisty royal was loyal, cheeky, handy with a gun and later even choked Jabba the Hut with the same chain he enslaved her with. A leader in the Rebel Alliance, Carrie Fisher's Leia always managed to look crisp in her snow white frocks and got to get with a swoon-worthy smuggler Han Solo — consider us mighty jealous, wookie sidekick and all.
Secret weapons: Hidden messages in R2D2, metal bikinis, daddy issues, banter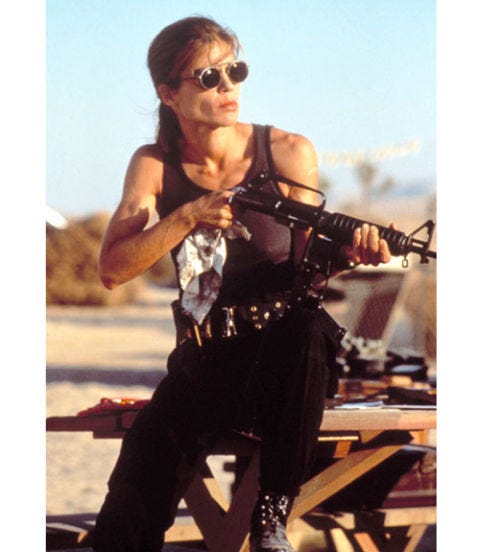 TriStar Pictures/Courtesy Everett Collection
Sarah Connor
When this cyborg-blasting collegiate learns she'll birth the hope of mankind, the formally mousy waitress trades tips for chin-ups and becomes a cut-muscled technophobe out to save her son — and the world — in the Terminator franchise, where despite the heavy artillery strapped to her, Linda Hamilton's real guns turned out to be her smoking hot biceps.
Secret weapons: Freakish strength, machine guns, savior-fertile womb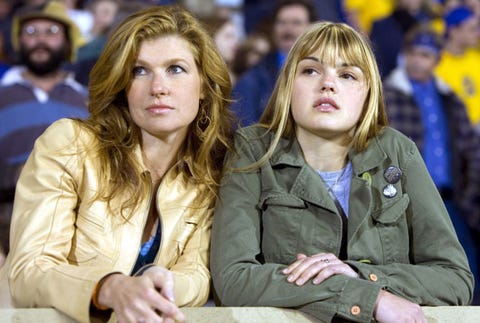 NBC/Courtesy Everett Collection/Everett Collection
Tami Taylor
Hey, yawl!! This coach's wife/guidance counselor was a mentor to both her students and to marriages everywhere as she fought small-minded folks and the bureaucracy of the public school system in Dillon, Texas with grace, humor — and the occasional whisper-fight under the dining room table — alongside her equally amazing hubby, Eric Taylor, on the dearly departed series Friday Night Lights. As Mrs. T, Connie Britton was the mother we always wanted to have, and the mom we'll always want to be, with her patented mix of southern sass, sympathetic listening skills, and brutally honest advice. Talk about a pair of clear eyes and a full heart that can't lose.
Special weapons: Voice of reason, parental guilt, hair of gold
Miramax/Courtesy Everett Collection
The Bride
Uma Thurman's ass-kicking, lemon jumpsuit wearing, martial arts mamma Beatrix Kiddo, aka The Bride, in Quentin Tarantino's two-part epic action thriller, Kill Bill brought a whole new meaning to "Here Comes the Bride." An unstoppable assassin, after four hours of clutch-your-seat suspense and bloody-soaked revenge, her surprise "Five-Point Palm Exploding Heart" technique finally brought her the justice she sougt.
Secret weapons: Five-point exploding heart technique, sword play, killer soundtrack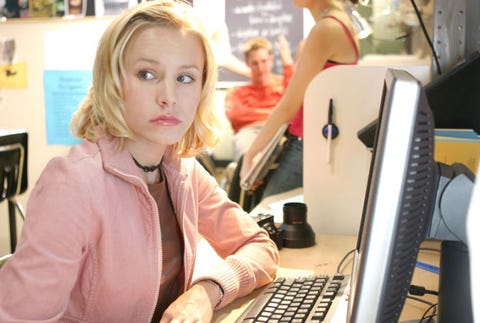 Justin Lubin/Warner Bros./Getty Images
Veronica Mars
The town of Neptune, California slept safer thanks to this amateur detective who was hell-bent on solving her best friend's murder in between studying for midterms. Taking cues from her private investigator pop, the future FBIer (Kristen Bell) recovered from her ousting from the 09ers rich-kid clique and replaced them with a more formidable, dependable group of pals who usually gave her a huge assist whenever this sarcastic student was on the case on Veronica Mars, the stylish teen noir show that's still begging for a big screen version.
Secret weapons: Wit, telephoto lens, called-in favors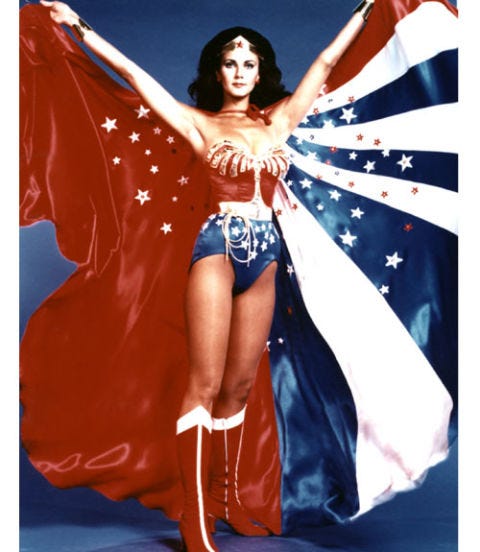 Courtesy Everett Collection
Wonder Woman
This well-accessorized superhero from the DC Comic books is actually an Amazon warrior princess on a mission to bring the ideals of love, peace, and sexual equality to a world torn by the (it figures) hatred of men. With her high-soaring leaps, superhuman strength and star-spangled satin hotpants that would make Katy Perry green with envy, Lynda Carter (Bang! Pow! Wow!) was our first legit girl crush — and some of us still have the Underoos to prove it.
Secret weapons: Indestructible cuffs, lasso of truth, spinning, flight (with or without her invisible, lucite-like plane)
Kent Smith/© Showtime Network/Courtesy: Everett Collection
Carrie Mathison
This pill-popping, bipolar CIA agent can admittedly be tough to love. But the brilliant Claire Danes plays the OCD-prone intelligence officer Carrie Mathison on Homeland to potty-mouthed perfection, putting her own job — and even her mentor's job — in jeopardy to follow her risky hunch that a recently-returned American POW has been turned into a terrorist while in captivity. Splitting her days and nights compulsively spying on said officer (and hooking up with him), we can certainly question her judgment, but it's those same delicious flawed characteristics that make this fiercely guarded operative so damn compelling.
Secret weapons: Instinct, surveillance equipment, Saul
This content is created and maintained by a third party, and imported onto this page to help users provide their email addresses. You may be able to find more information about this and similar content at piano.io