10 Things to Watch Over Memorial Day Weekend
Because nothing beats spending the weekend binge watching TV—except spending a 3-day weekend binge watching TV.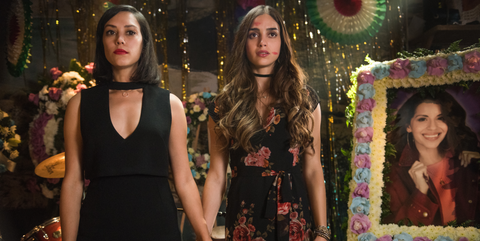 Three day weekend! Time to get out of town, booze it up, hit the water, hang with friends...or never leave your couch because lazy weekends are the absolute greatest (here, a few outfit suggestions for when you decide to change out of your pajamas). This is what dreams are made of! Below, we've rounded up the best stuff to watch this Memorial Day Weekend for 72 hours of unending entertainment.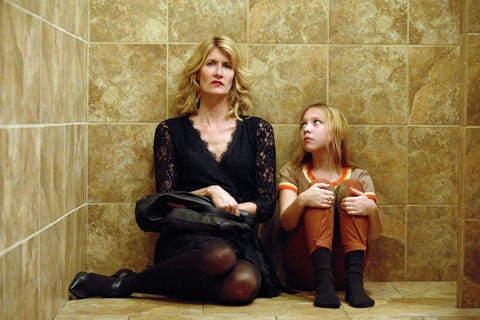 In 1973, Jennifer Fox began a sexual relationship with her running coach—she was 13. Now, she's telling the story of falling in love with her abuser and exploring the murkiness of memory in a feature film starring Laura Dern (one of your fave women of BLL), premiering on HBO tomorrow.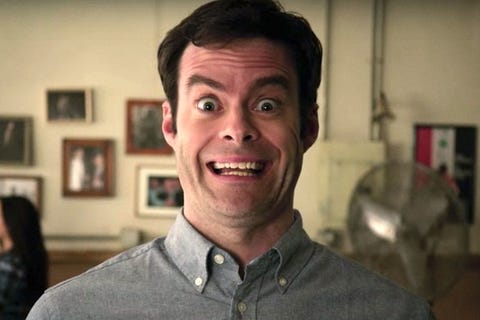 Bill Hader created and stars in this wacky show about a hit man trying to do right. There's a love story, hilarious gangsters, and obviously some violence, and you'll breeze through it in one sitting. The first season just finished airing new episodes on HBO, which makes this weekend the perfect time to become a Barry convert.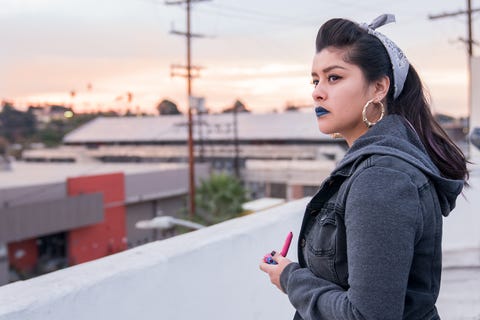 Based in Los Angeles, Vida follows Latinx sisters Lyn and Emma who have returned home after the death of their mother, Vida. You've never seen a portrayal of Mexican-American women like this: chingonas, sexually fluid, and unapologetic AF. Starz's latest show is a must-see. (And did I mention the music is also superb?!)
4
A Little Help With Carol Burnett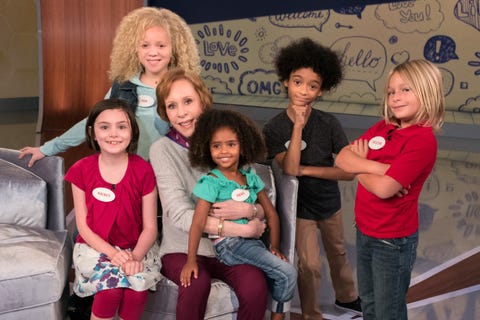 The iconic comedienne is back! Carol Burnett is gracing our screens again with her new Netflix special, A Little Help with Carol Burnett. In it she's joined by a group of kids to give the advice we all need to hear. Prepare to LOL as you watch your favorite celebs get schooled by children. Need more Carol? She spoke to MC about her career, regrets, and unexpected first kiss.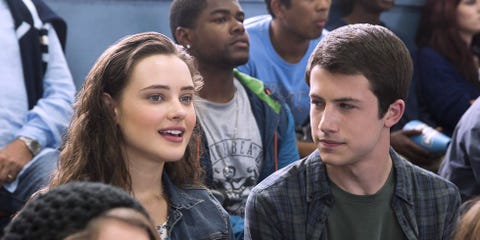 If you were caught up in royal wedding madness and you missed the premiere of the second season of Netflix's 13 Reasons Why, you luckily have plenty of time to catch up now. What will happen with the tapes? Find out while you eat popcorn on your couch for hours. Need a refresher, here's everything you need to know.
6
Ali Wong: Hard Knock Wife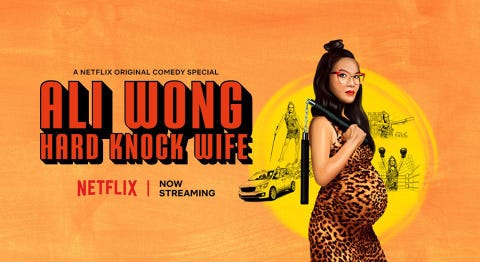 Watching a comedy special is always a good idea, but when it's Chrissy Teigen-approved you kind of have to, amirite? Laugh until your ribs hurt as Ali talks motherhood, anal sex, and the levels of fanciness within Asian culture. Now on Netflix.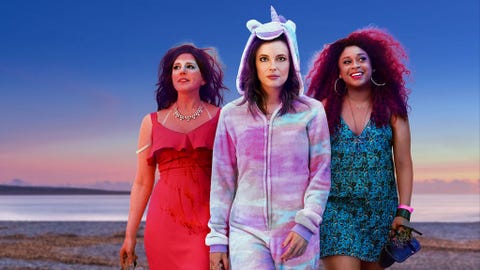 Looking for a feel-good movie to watch with your besties? Look no further than the new Netflix flick Ibiza. 2 Dope Queens duo member Phoebe Robinson shared with MC that she loved co-starring with Vanessa Bayer and Gillian Jacobs in this hilarious comedy, and why the movie taught her to embrace weirdness. Get ready to laugh a lot and love your girls even more.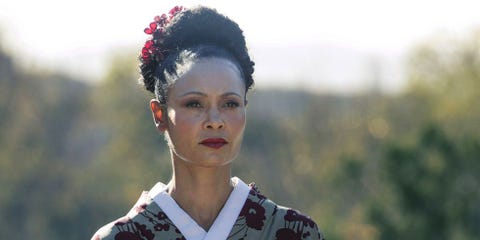 Let's be real, everyone is talking about HBO's Westworld. EVERYONE! So do yourself a favor and catch up over a long weekend (the second season just started) so you can come back to work on Tuesday and act like you've been in the know all along.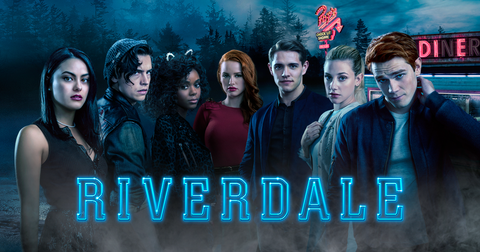 Drop off in the middle of the season? Same. What's happening with Cheryl? Is Betty good or bad? Who is killing everyone? Now's the time to find out who Black Hood is (and also check out some insanely hot bodies). You can stream episodes on CWTV. Bless up.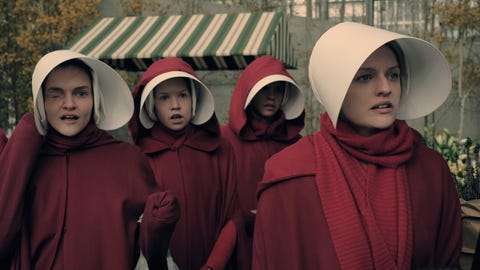 Believe the hype and catch up before a new episode is released on May 30. The award-winning show based on Margaret Atwood's best-selling novel is in its second season on Hulu, and as the real world gets more dystopian, people 0nly seem to get more obsessed. Elizabeth Moss is gold.
This content is created and maintained by a third party, and imported onto this page to help users provide their email addresses. You may be able to find more information about this and similar content at piano.io