The 21 Best Romantic Comedies of 2021 (So Far)
Including the third installments of To All the Boys, The Princess Switch, and The Kissing Booth.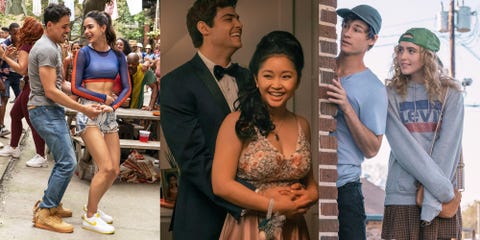 Warner Bros/Netflix/Amazon Prime
The romantic comedy genre may have been satirized, parodied, picked apart, and flooded with heartfelt additions throughout its history but, quite frankly, none of that has been able to diminish the power of a good rom-com. You'll laugh, you'll cry, you'll wonder why you haven't yet had a movie-worthy meet-cute involving an out-of-control rolling dumpster, a log cabin built out of waffles, or an "Over 30" AIM chatroom. And while you certainly could watch the literally flawless Meg Ryan trifecta—When Harry Met Sally, Sleepless in Seattle, and You've Got Mail, for the uninitiated—or newer entries to the canon like Happiest Season and The Big Sick over and over (cc: me), 2021's slate of new releases may put you in the mood to branch out.
This year, we're getting get new installments of multiple hit Netflix franchises, plus a handful of musicals, cheesy holiday rom-coms, and even a film in which Blake Lively and Lin-Manuel Miranda play the younger versions of Diane Keaton and Richard Gere—which I can only imagine will be unbelievably delightful, if slightly bizarre. So, without further ado, here are all the romantic comedies you'll want to keep on your radar in 2021.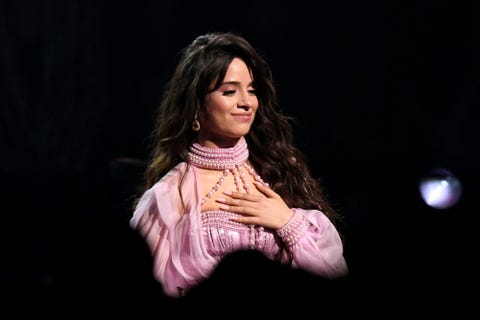 Release date: July 16
Starring: Camila Cabello, Billy Porter, Idina Menzel, Nicholas Galitzine
The latest adaptation of this timeless tale will see the former Fifth Harmony singer take on the lead in her debut film role. She'll be helped along by Fab G, her genderless fairy godparent, played by Billy Porter, and trio of mice-turned-footmen played by John Mulaney, James Corden, and Romesh Ranganathan.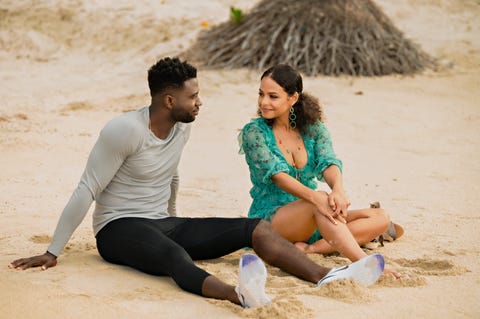 David Bloomer/ NETFLIX © 2020
Release Date: July 29
Starring: Christina Milian, (Jay Pharoah, and Sinqua Walls.
A wanna-be pop star, Erica, (Milian) inadvertently ends up becoming the singer at her ex-fiancé's wedding. We're anticipating this as an instant Netflix top ten pick.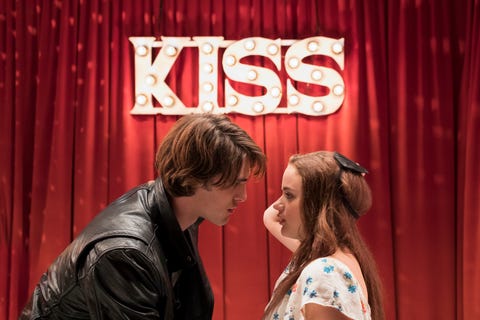 Release date: August 11
Starring: Joey King, Jacob Elordi, Joel Courtney
College decisions strike again! Much like the final To All the Boys installment, the third entry in Netflix's runaway The Kissing Booth series will revolve around Elle's decision between joining her boyfriend, Noah, at Harvard or accompanying her best friend, Lee, to UC Berkeley. Good luck with that one, girl.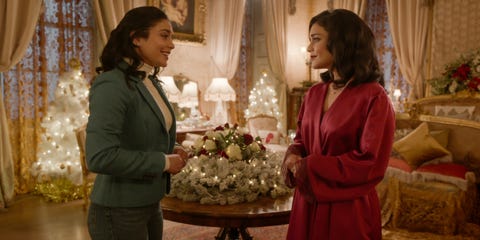 Release date: Winter 2021
Starring: Vanessa Hudgens, Sam Palladio, Nick Sagar
Before you get your hopes too high, you should know that Hudgens has already capped the number of Vanessa Hudgenses she can play in a single movie at three. So don't expect to see a fourth lookalike of hers pop up in the third iteration of this perfectly unhinged holiday series. Even so, as evidenced by the first two Princess Switch movies, three Hudgenses are more than enough to stir up plenty of charming hijinks in the span of about an hour and a half.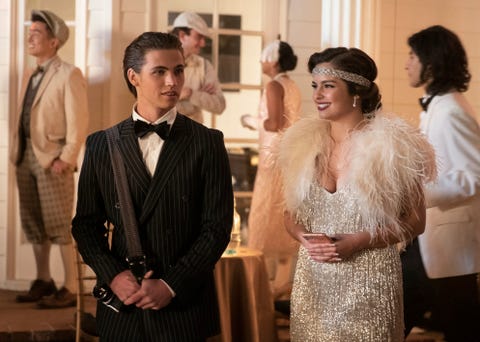 KEVIN ESTRADA/NETFLIX © 2021
Release date: August 27
Starring: Addison Rae, Tanner Buchanan, Myra Molloy, Madison Pettis, Peyton Meyer, Isabella Crovetti, and Rachael Leigh Cook.
In this modern adaptation of 1999's cult teen classic She's All That, an influencer (aptly portrayed by Rae) is challenged to turn the school's "biggest loser" (Buchanan) into prom king. I do love a reimagining of a good '90s movie!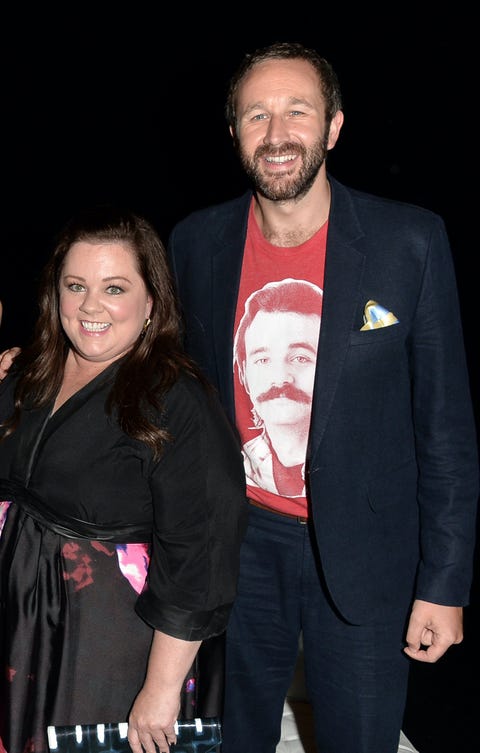 George Pimentel
Getty Images
Release date: TBA
Starring: Melissa McCarthy, Chris O'Dowd, Kevin Kline, Timothy Olyphant, Daveed Diggs
A million thanks to Netflix for saving this screenplay from more than a decade spent in development hell, because it sounds like an instant rom-com classic. It centers on a married couple—played by former Bridesmaids and St. Vincent costars McCarthy and O'Dowd—who are working through shared grief in different ways, including, in one case, becoming ridiculously obsessed with killing a starling that seems to be fixated on wreaking havoc on their backyard.
George Pimentel
Getty Images
Release date: TBA
Starring: Nina Dobrev, Jimmy O. Yang, Charles Melton
Don't you just hate it when you fly across the country to meet your online boyfriend, discover you've been getting catfished for months, then agree to fake-date your catfisher in return for an introduction to the actual guy whose pictures he used to seduce you? Ugh, same.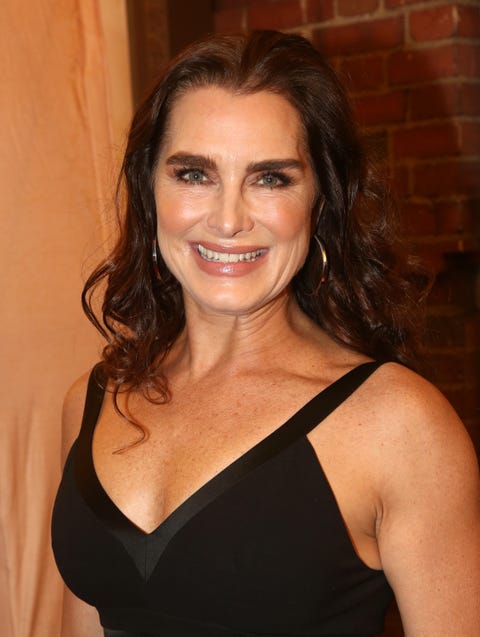 Release date: Winter 2021
Starring: Brooke Shields, Cary Elwes
Netflix's next holiday hit will likely arrive in the form of A Castle for Christmas, in which Shields will play a famous American author who goes castle shopping in Scotland, only to be rebuffed by a Scottish duke played by Elwes. Relatable!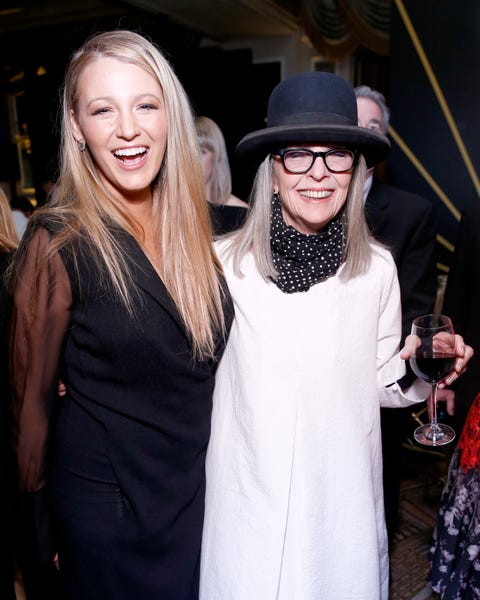 Release date: TBA
Starring: Diane Keaton, Richard Gere, Blake Lively, Lin-Manuel Miranda
It's unclear whether the premise of The Making Of—an aging married couple begins making a movie romanticizing their life together even as their relationship begins to crumble—or the casting—Keaton and Gere as the older couple, Lively and Miranda as the actors they tap to play their younger selves—is the bigger sell here. But either way, there's no way I'll miss watching it all play out on-screen.
Untitled Alicia Keys Project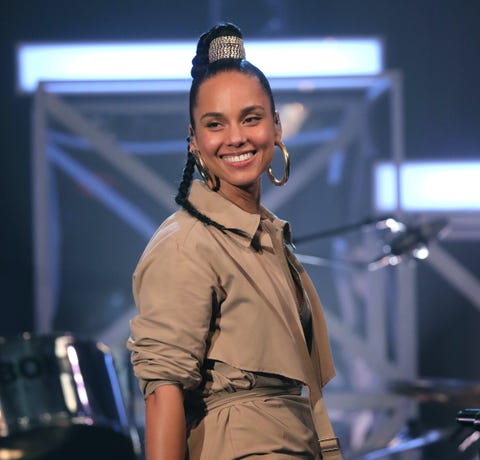 Isabel Infantes
Getty Images
Release date: TBA
Starring: Christina Milian, Jay Pharaoh, Sinqua Walls
Alicia Keys's next foray into producing rom-coms for Netflix may not have a title, but it does have a premise—and a great one at that. In it, Milian plays an aspiring pop star who somehow ends up as the musical entertainment at her ex-fiancé's wedding...which will definitely not get complicated at all.
This content is created and maintained by a third party, and imported onto this page to help users provide their email addresses. You may be able to find more information about this and similar content at piano.io