News You Should Know
Your morning FYI.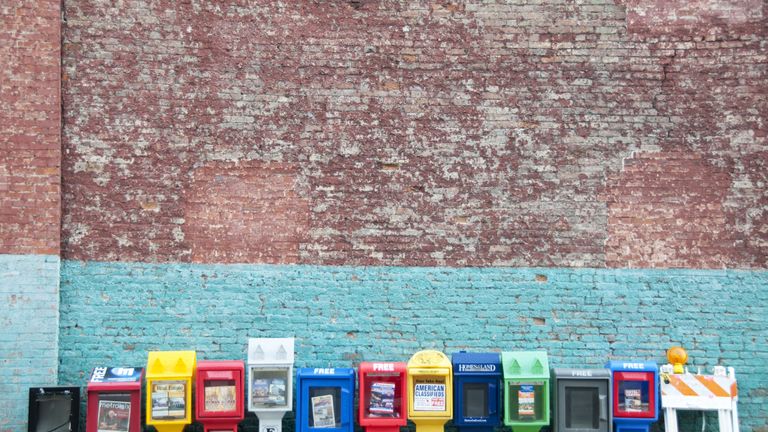 (Image credit: Archives)
—Seinfeld, in all its eight-season glory, hit Hulu today. See you in a few weeks. (USA Today (opens in new tab))
—An autopsy of Freddie Grey revealed that he was killed by one "high-energy injury" to his neck and spine, which is suspected to have occurred when the police van made a fast stop. Regardless his death is being ruled a homicide, since police officers didn't take the necessary precautions. (Baltimore Sun (opens in new tab))
—Louisiana Governor Bobby Jindal is expected to announce his bid for presidential candidate today. (New York Times (opens in new tab))
—Etsy, Walmart, eBay, Sears, and Amazon have banned the sale of Confederate flags in solidarity with protests against the flag after the shooting in Charleston last week. (Wired (opens in new tab))
—Anyone looking for their next Kit Harington fix can get it on new thriller Brimstone. (The Hollywood Reporter (opens in new tab))
—A severe heat wave in Pakistan, where temperatures have soared as high as 113 degrees, has killed nearly 750 people. (The Guardian (opens in new tab))
—Yikes. Photos have emerged of New York Times editors making fun of mass killings. (Gawker (opens in new tab))
—There are going to be *more* Spider-Man movies, and the titular role will be played by 19-year-old Brit Tom Holland. (Variety (opens in new tab))
As the editor of Cosmopolitan, Jess oversees the editorial for all of Cosmo's efforts across print, digital, video, and emerging platforms. Previously she served as the digital director of Marie Claire, where she tripled the readership, and she's held print and hybrid posts at Glamour and Teen Vogue. In 2013 she launched an interactive e-commerce platform for a fashion-tech startup, and in a former life she was a ballet dancer and NYU film student. She lives in Manhattan with her scruffy dog George.