News You Should Know
Your morning FYI.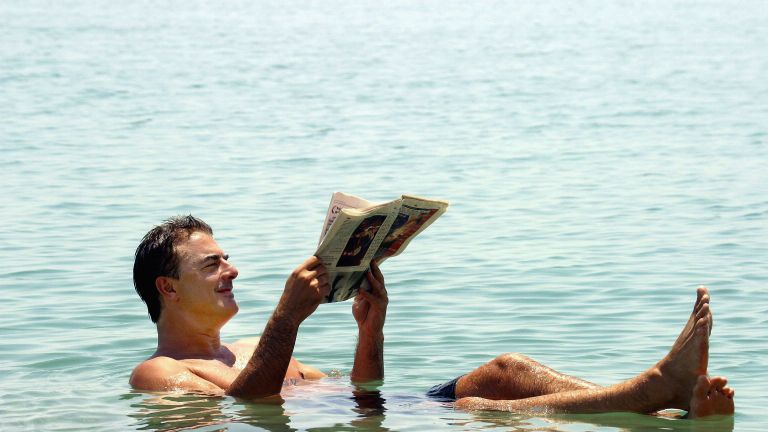 (Image credit: Archive)
—The Oscars might finally fix their old-white-guy problem—in a poll of new voting members, there's more gender and ethnic diversity than ever before. (Oh but: Women still make up less than 25% of the inductees.) (The Hollywood Reporter (opens in new tab))
—Three lesbian couples are having to sue the Arkansas health department because it won't allow them to put both mothers' names on the baby's birth certificate. (Jezebel (opens in new tab))
—Ninety-four-year-old former SS-soldier Oskar Gröning, who worked at Auschwitz, was charged with 300,000 counts of accessory to murder today. (New York Times (opens in new tab))
—A new study reveals that most young American teens "strongly disapprove" of marijuana use. (American Journal of Drug and Alcohol Abuse (opens in new tab))
—In honor of the company's 20th birthday, today is Amazon Prime Day, which means you get some pretty steep deals—if you have Prime, of course. (The Verge (opens in new tab))
—All that gchat venting is probably just making you angrier, BTW. (New York Magazine (opens in new tab))
—NASA spacecraft reached Pluto yesterday, and we're expected to receive high-resolution images and scientific data today. (New York Times (opens in new tab))
As the editor of Cosmopolitan, Jess oversees the editorial for all of Cosmo's efforts across print, digital, video, and emerging platforms. Previously she served as the digital director of Marie Claire, where she tripled the readership, and she's held print and hybrid posts at Glamour and Teen Vogue. In 2013 she launched an interactive e-commerce platform for a fashion-tech startup, and in a former life she was a ballet dancer and NYU film student. She lives in Manhattan with her scruffy dog George.