An Eco Beauty Box for Mom and Baby
Eco-beauty brands Zoe Organics and La Bella Figura have collaborated to create the perfect Mother's Day gift for new moms.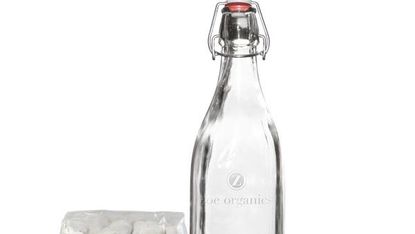 (Image credit: Archives)
My love for indie brands runs deep. So when two of them team up, it feels like Christmas. Or in this case, Mother's Day. Baby-care line, Zoe Organics (opens in new tab) and essential-oil-genius La Bella Figura (opens in new tab) — two of my favorites — have put together a gorgeous gift box for mom and baby. It's a beautiful collection, and a crazy-good value at $120 for $200 worth of eco-luxury. The set includes:
Kind of makes you wish you could keep this one all to yourself…
The Mom & Baby Eco Beauty Box is available exclusively, and for a limited time, at Zoe Organics (opens in new tab).
Elizabeth Dehn is the editor-in-chief of Beauty Bets (opens in new tab), an award-winning blog chock-full of product reviews, wellness tips, and DIY ideas.