Halloween Couture? Here's How the Fashion World Does Scary Style
Giving new meaning to "fashion victim."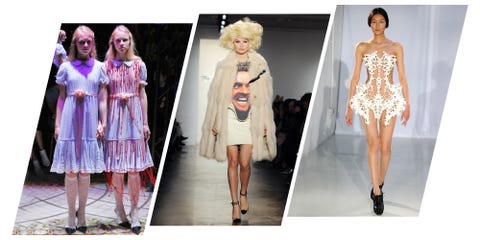 Although real life at the moment is far more terrifying than anything Stephen King could dream up and then turn into a poorly adapted network show, there's always fashion to make the hairs on the back of your neck stand up. Here, 20 to send shivers down your spine.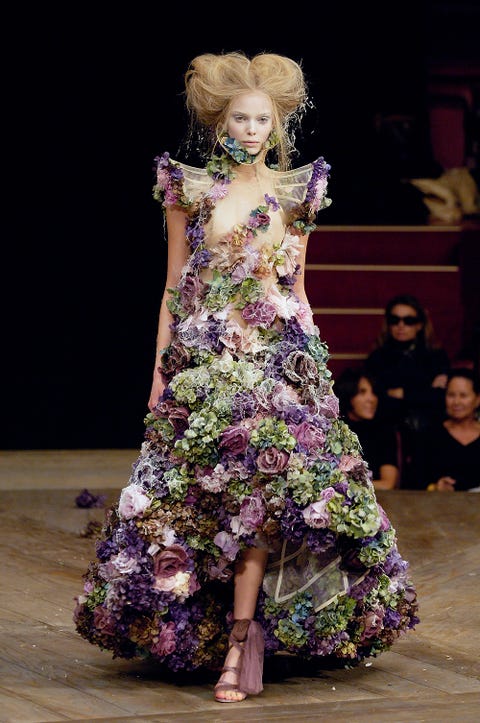 Alexander McQueen Spring 2007
We're starting out soft here (and with a mini McQueen tribute), but don't underestimate this undead Ophelia—she'll still haunt you until you go mad and jump in the river.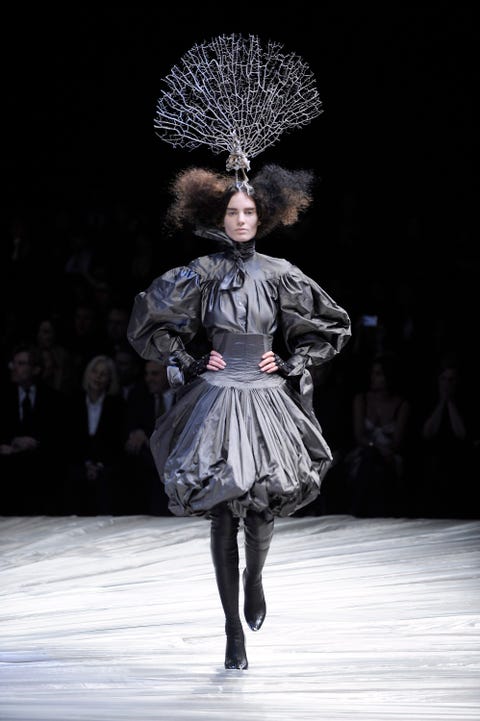 Alexander McQueen Fall 2008
What every gothic horror movie costume wishes it could be.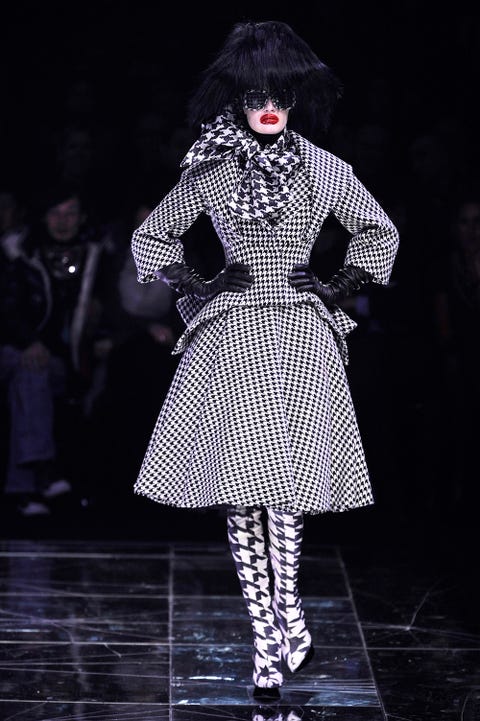 Alexander McQueen Fall 2009
Cruella de Vil/plastic surgery patient vibes. Watch Ryan Murphy make that the next American Horror Story spin-off theme.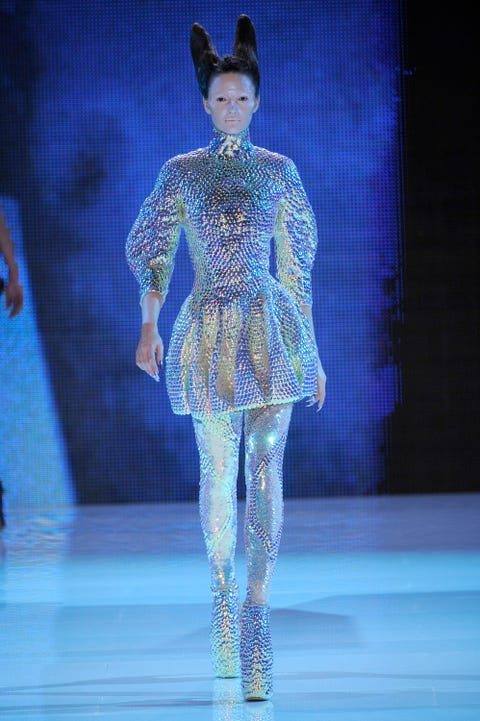 Alexander McQueen Spring 2010
You meet her in a dark alley, what do you do? (Me: Run toward her screaming "Take me away from here!")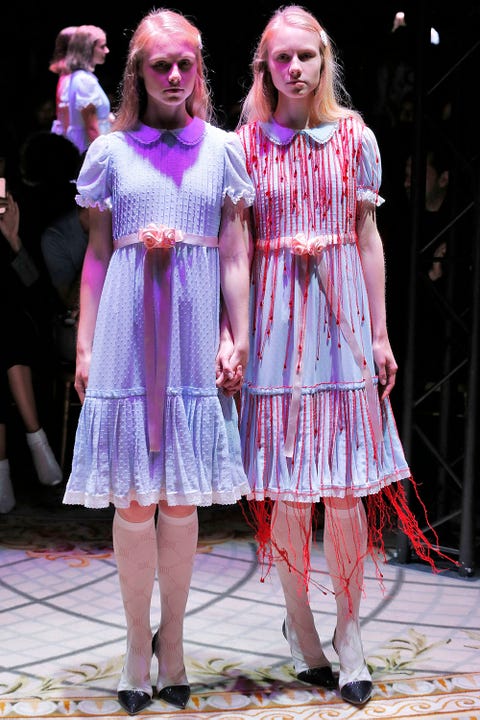 Underground Spring 2018
Whereas with these girls, there would be no dark alley left, because I would have set it on fire immediately.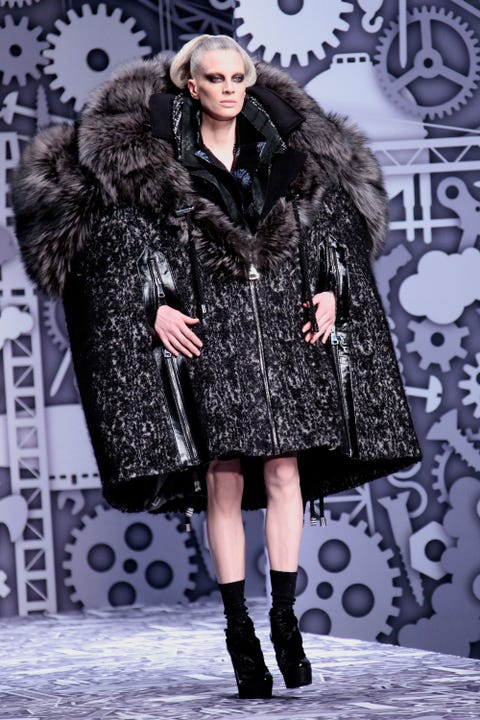 Viktor & Rolf Fall 2011
Mostly scared of how sweaty you'd get putting that on and waddling around, smacking people on the sidewalk.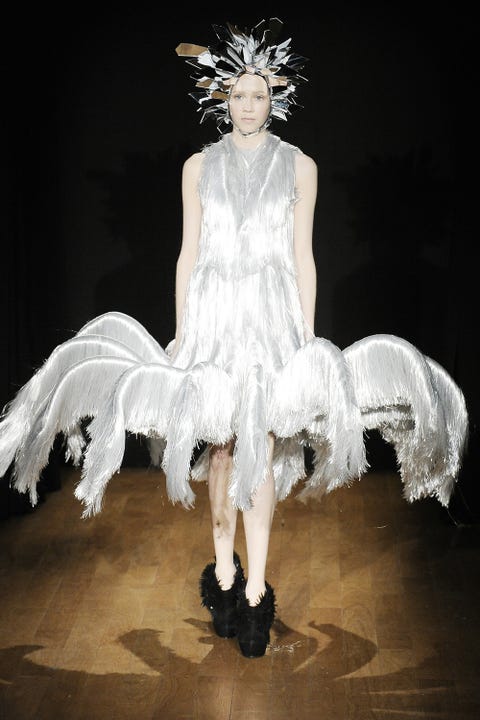 Iris van Herpen Spring 2011 Couture
Arachnophobics right now: "Nope nope nope nope."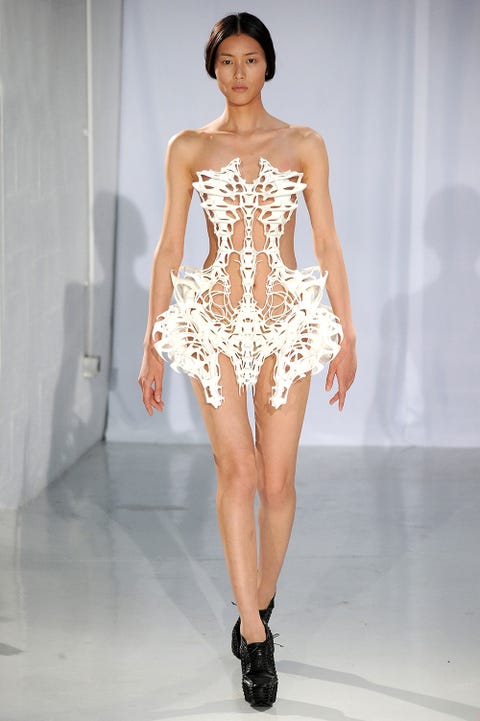 Iris van Herpen Fall 2011 Couture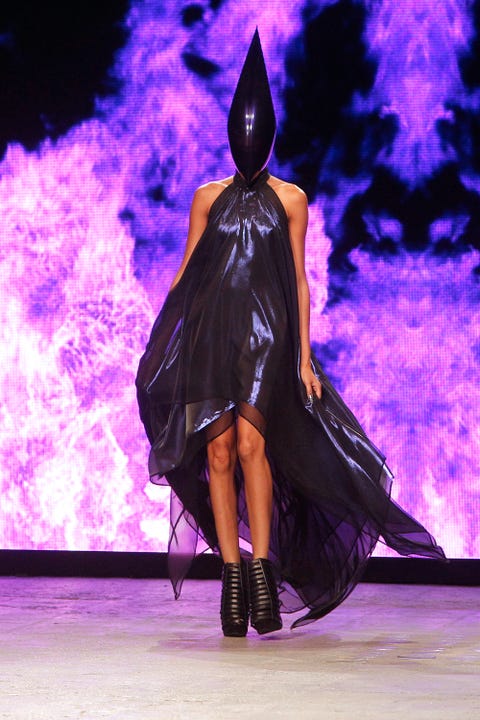 Gareth Pugh Spring 2012
I think I saw her on Ancient Aliens once.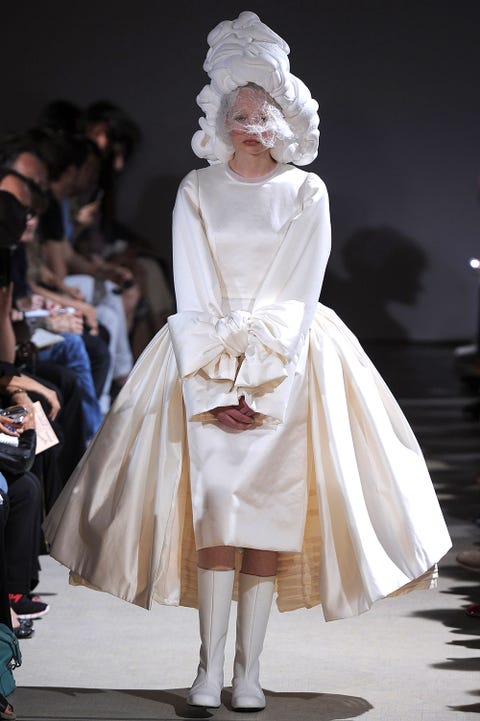 Comme des Garçons Spring 2012
To be fair, marriage has been a form of imprisonment, historically.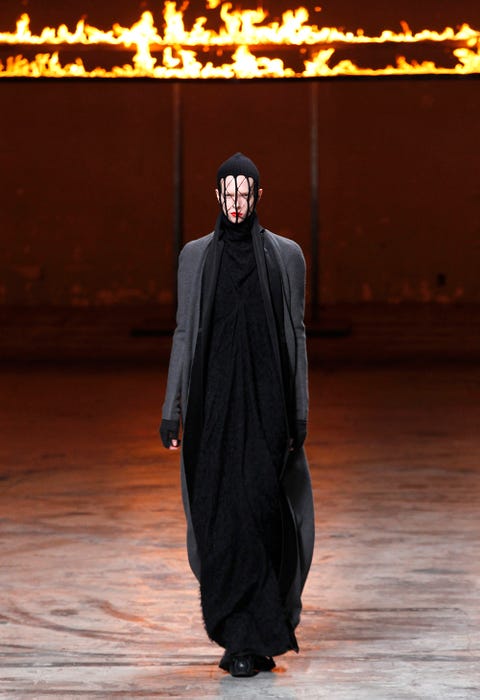 Rick Owens Fall 2012
The "Humble" music video before the "Humble" music video.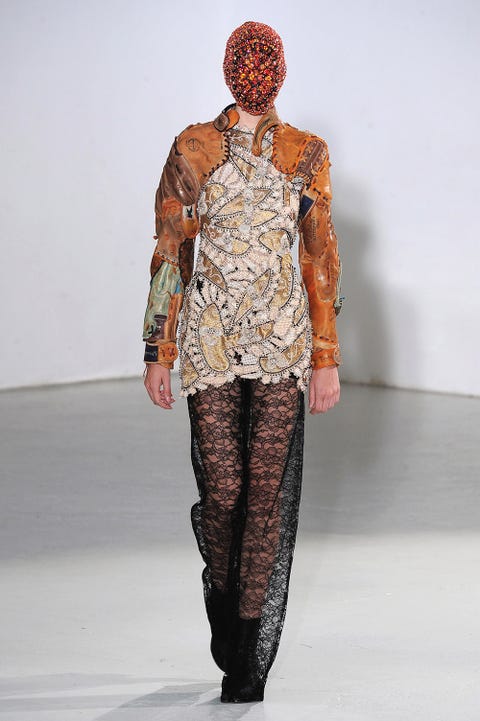 Maison Margiela Fall 2012
Like some skin condition that causes crystals to grow over your face until you can't breathe. The air quality in there can't be that great, so props to Kanye for still being able to go on 10-minute rants in one.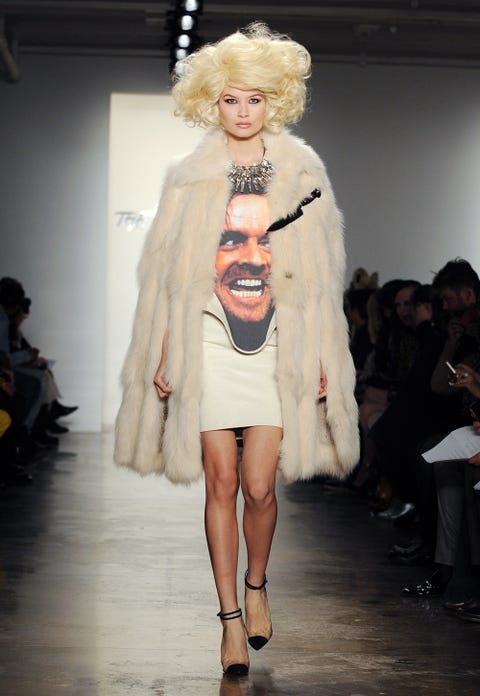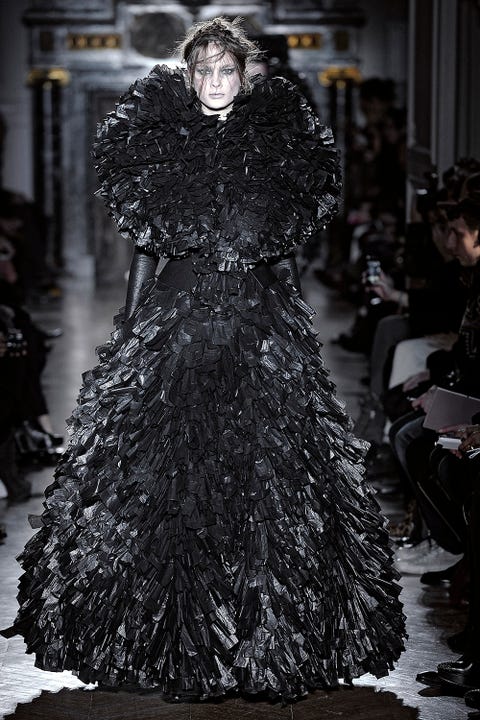 Gareth Pugh
Sansa Stark during her punk phase/when she usurps the throne in a magnificently bloody way.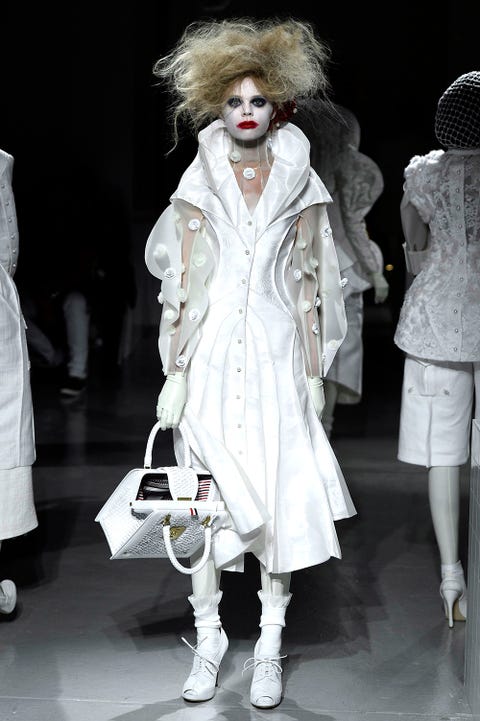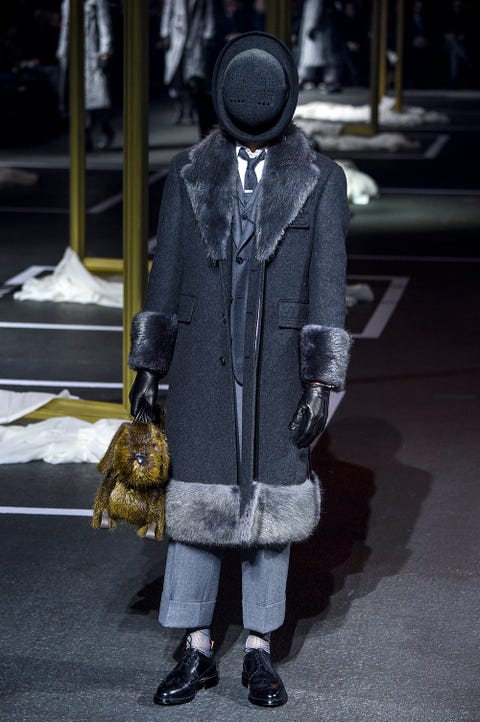 Thom Browne
When you're having a bad face day.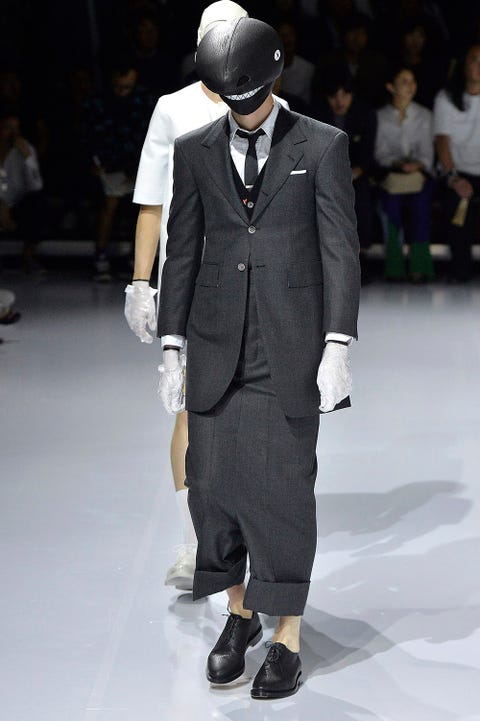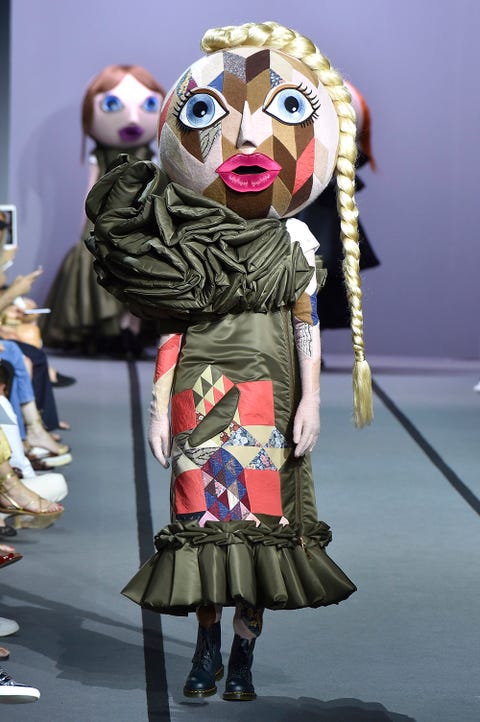 Viktor & Rolf Fall 2017 Couture
See you in my nightmares.
This content is created and maintained by a third party, and imported onto this page to help users provide their email addresses. You may be able to find more information about this and similar content at piano.io