Fashion Test Drive: Longchamp Le Pliage Xtra S Travel Bag
As a chronic over-packer, I even had room to spare.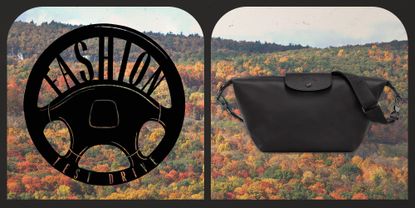 (Image credit: Future)
We love discovering the most covetable pieces for the upcoming season. And to help you determine if you should go ahead and indulge, we've gone one step further and taken them for a Test Drive. Let's get you acquainted with Longchamp's classic Le Pliage Xtra S Travel Bag.
---
There's an undeniable satisfaction in a comeback story: the underdog coming up from behind, emerging triumphant, and accepting the championship trophy to thunderous applause. In fashion's forever game of popularity, luxury leather goods brand Longchamp is proving to be quite the dark horse. Fashion technology and shopping platform Lyst reports in its Index Q2 Report that "searches for Longchamp, driven by the iconic Le Pliage bag, have increased 56 percent in the last three months." The French label is successfully fighting its way through 2023's over-flooded fashion landscape to rank alongside brands like Bottega Veneta and Loewe, both of which routinely top the trending charts. It's by no means a meager feat.
Of course, a heritage brand like Longchamp has never really been benched. Since its launch in 1948, Longchamp has remained a household name for its high-quality leatherwork and craftsmanship, namely with its refined handbags and luggage. There's a high chance you carried your own Pliage tote bag throughout high school. But courtesy of TikTok (surprise, surprise), the brand's experiencing an unforeseen surge of interest in 2023 propelled by a younger crowd: The brand's eponymous hashtag boats 311.8 million views and counting, while the more specific #LongchampLePliage reflects over 95.9 million views. Millennials were already intimately familiar with Longchamp's luxury, but now the brand's caught the eyes—and wallets—of Gen Z as well.
I myself am a Zoomer, but I've loved the label for years: a miniature Pliage pouch was my go-to purse throughout my teen years (I can still hear the resounding snap of its top button.) To pay homage to the illustrious label, I revisited the iconic tote bag. This time, however, I opted for a supersized model with more of a mature feel: Longchamp's Le Pliage Xtra S Travel Bag. Here's how the large weekender travel bag fared on my recent three-day getaway, courtesy of Mercedes-Benz's partnership with Auberge Resorts Collection's Wildflower Farms.
The Design
"Philippe Cassegrain, son of Jean Cassegrain, the founder of Longchamp, created Le Pliage, a line of foldable canvas bags trimmed with cowhide leather bags after a trip to Japan, where he was inspired by the art of origami," Longchamp shares with Marie Claire over email. "Since the 1993 launch, there have been countless variations of the Le Pliage silhouette"—including the Xtra, which "comes in 11 silhouettes, from a small phone case crossbody to our popular travel bag." We, of course, are talking specifically about a variation on the latter style.
Here are the design particulars: It's made of all-over, genuine cowhide leather, is lined with polyamide and recycled woven jacquard polyester, and features dark silver metallic hardware. The overall effect is sleek and nondescript—two words I've never used to describe a travel bag before (my previous duffels and carry-alls have been boring, conspicuous, or, somehow, simultaneously both.). I opted for the iteration in black, although Longchamp also offers the silhouette in smokey gray and deep navy.
The Space
My weekend itinerary at Wildflower Farms featured various activities, each necessitating a different sartorial vibe. I fed the barn animals, necessitating a "city girl meets humble farm hand" outfit. I dined at the resort's farm-to-table restaurant, so, of course, I had to bring my best cottagecore dress. And lastly, my favorite activity while staying on the property: I took a cherry red Mercedes-Benz SL Roadster for a spin, and to match the convertible's sleek design and 60-mph-in-3.8-seconds acceleration, I needed a speedy, sporty, sports car-worthy look.
In total, I packed five outfits, three pairs of shoes, two sets of pajamas, toiletries, my laptop, my best sunscreen, sunglasses, and my current summer read. The bag's dimensions come in at 17.7 inches in length, 13.8 inches in height, and 9.1 inches in width—which meant I had room for my goods and some space to spare.
The Utilities
The capacious travel bag comes with an adjustable and removable shoulder strap, so you have the choice of carrying it on your shoulder or in your hand. (Considering my aforementioned extensive packing list, I opted for the former throughout my weekend to spare my wrists the weight.) With the bag's snap button and zip closure, all my goods remained safe and sound, which made for one less thing to worry about throughout the weekend.
With an $810 price tag, Longchamp's Le Pliage Xtra S Travel Bag is admittedly a splurge. But its all-over leather fabrications and details that speak to thought-through practicality make it an astute investment you'll appreciate with every trip you take. Now that your shopping is settled, next up on the docket is: Where are you traveling next?
Shop Longchamp Le Pliage Xtra S Travel Bag
Celebrity news, beauty, fashion advice, and fascinating features, delivered straight to your inbox!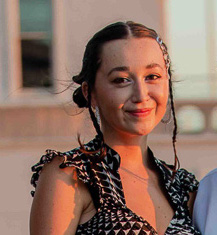 Emma Childs is the Fashion Features Editor at Marie Claire, who writes trend reports, long-form reported features, and style guides. She previously wrote for TZR, Editorialist, Elite Daily, and Mission Magazine and studied Fashion Studies and New Media at Fordham University. When she's not writing fashion deep-dives, you'll find her stalking eBay for designer vintage and perusing HBO Max (in her heart, it'll always be *HBO* MX).