Madewell Recalls Over 50,000 Pairs of Sandals
At least they made it easy for you to take them off and slowly back away?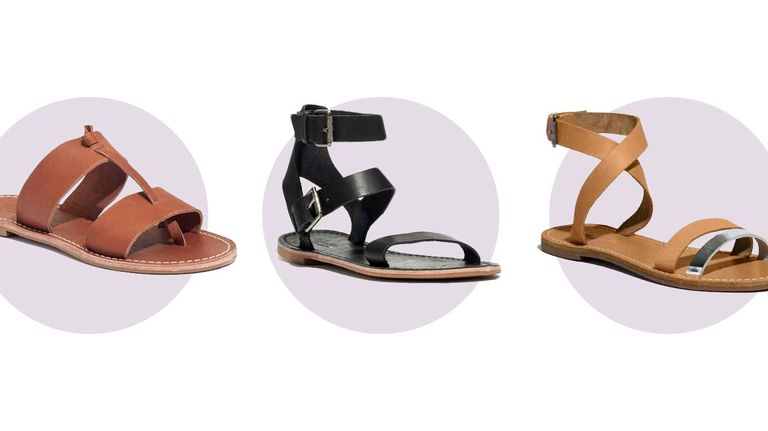 (Image credit: Madewell)
To most of us, "shank" refers to 1) the sharpened toothbrush/spork handle one carries in prison, 2) the stabby motion of using said sharpened toothbrush/spork handle on a fellow inmate, or 3) a cut of meat. And now, with news of a major shoe recall, we learn a fourth definition that manages to combine the previous three.
According to a notice issued Thursday by the Consumer Product Safety Commission, Madewell is recalling more than 50,000 pairs of sandals from its spring 2015 collection after buyers reported that the shoes' metal shanks (your ever-expanding vocabulary thanks you) dislodged and broke through the soles, causing wearers to trip and fall.
The J.Crew offshoot is offering full refunds on 10 styles from its "Sightseer" series, which retailed for $60 to $80 in stores, online, and on Shopbop from February to July 2015. Meanwhile, girls in Breton shirts and straight-brim fedoras everywhere are scheduling appointments for tetanus boosters.