How to Cure That Pesky Camel Toe
The next time this fashion crisis creeps up, one lingerie company has the solution.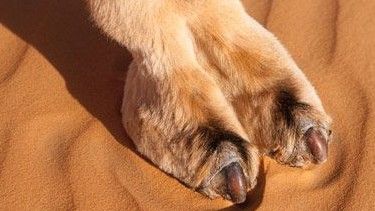 (Image credit: Frans Lemmens/Iconica)
It creeps up (literally) when you least expect it. That's right, ladies and, well, ladies. Let's talk about camel toe.
The affliction — a result of tight clothing revealing too much of a woman's nether region — has apparently gotten so bad that a lingerie accessories brand, Braza (the folks who brought you stick-on-bras), has come up with a solution to every leggings-wearing lady's worst nightmare.
The CamelNot, according to a press release, eliminates that pesky camel toe by "smoothing and camouflaging this problem area" with a "comfortable, light-weight pad that adheres to your undergarment." And, best part is, it can be worn with or without underwear. Hot.
(Ahem, not to brag, but we had that idea back in 2009 when we advised ladies in a bind to just fold up a panty liner. Oh, and we also gave you some tips to take care of that muffin top and fix your peeping thong.)
Tell Marie Claire: Would you wear something like CamelNot? Share your thoughts in the Comments section below!