Richard Chai Designs First Ever Jewelry Collection with JewelMint
Richard Chai has designed his first ever jewelry collection in collaboration with JewelMint.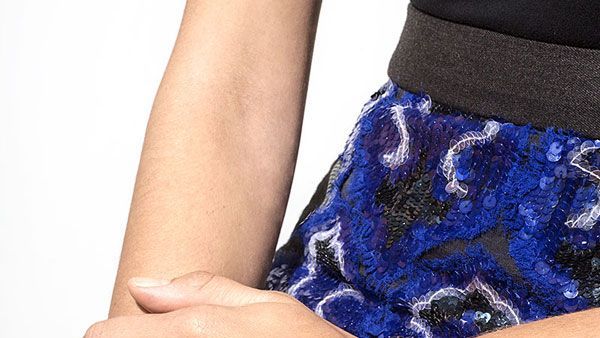 (Image credit: Courtesy of JewelMint)
Fashion designer Richard Chai has collaborated on his first ever jewelry collection with JewelMint, the second in the brand's JewelMint Studio Series (an ongoing collaboration program featuring exclusive jewelry collections). Chai's designs were inspired by nature, and feature sapphire-colored Swarovski crystals in silver. "For this collection I was really inspired by nature and wanted to design pieces that wrapped around fingers, wrists, and necks like branches, creating an organic yet graphic look. I liked the idea of showcasing a fine jewelry aesthetic, but in a more distressed way to give the collection an edgier, downtown feel," said Chai. With nine pieces available, our favorite is the wraparound ring (pictured below). Priced from a very affordable $29.99- $59.98, the limited-edition collection will be available on JewelMint.com from October 9th.