Beyoncé Does Winter Dressing Better Than You, as These Pics Prove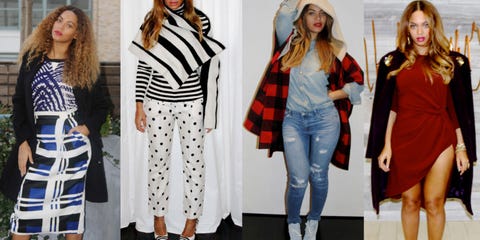 If Beyoncé's style (and her Tumblr) have taught us anything, it's that winter becomes her wardrobe. Whether it's for a festive holiday fête or a cozy weekend repose, Bey constructs a killer look. Take notes.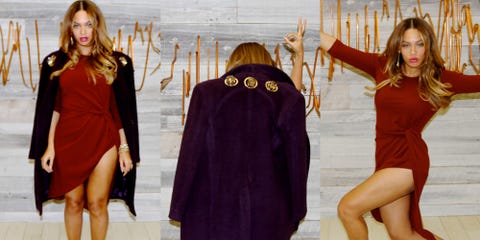 The Party Dress
Bey's Haute Hippie cocktail number was not only the perfect shade of merlot (a vaguely Pantone-inspired marsala, perhaps?), but its asymmetrical hemline and side-knot detailing added sultry, curve-accentuating appeal. Extra points for bringing back the brooch on the coat!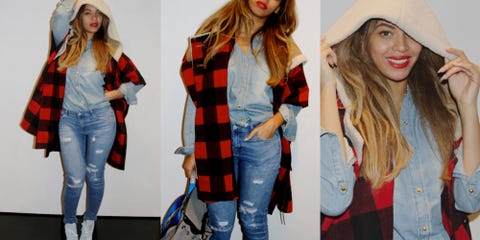 The Plaid Accent
How do you warm up a denim-on-distressed-denim look? Put a black and red plaid Romeo Hunte shawl on top. Psst, you can buy it here.
The Pattern Clash
In theory, her look might qualify as fashion-rule no-no, but stripes and polka-dots are no match for Yoncé. She conquers the juxtaposition by sticking to just black and white.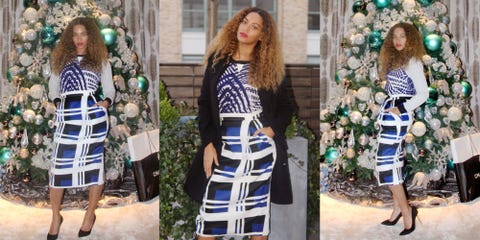 The Graphic Prints
Queen Bey has never met two prints she didn't put together perfectly. This said, we love how she tones down an eye-popping graphic sweater and pencil skirt combo with an oversized boyfriend jacket.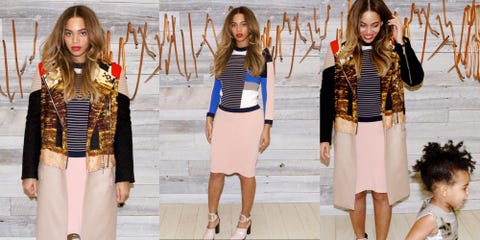 The Statement Coat
She may be bundled up in a patchwork showpiece, but the dress going on underneath has just as much of an impact. Queen B pulls this off by keeping her color palette in harmony with dusty pink, burnt browns, and black, offset with subtle pops of cherry red and royal blue.
This content is created and maintained by a third party, and imported onto this page to help users provide their email addresses. You may be able to find more information about this and similar content at piano.io