The Kardashian Guide to Naked Dressing
It's not about showing skin, per se.
Whatever your stance on the Kardashian clan, you have to admit that the whole lot of them do a bang-up job of celebrating their physiques, no matter what shape or size they come in. One of their go-to ways is what we're dubbing the "naked" approach. It's not about showing skin, per se, but wearing a variety of neutrals in body-con silhouettes. Here, 20 ways the Kardashian-Jenner crew have rocked their signature faux birthday suits.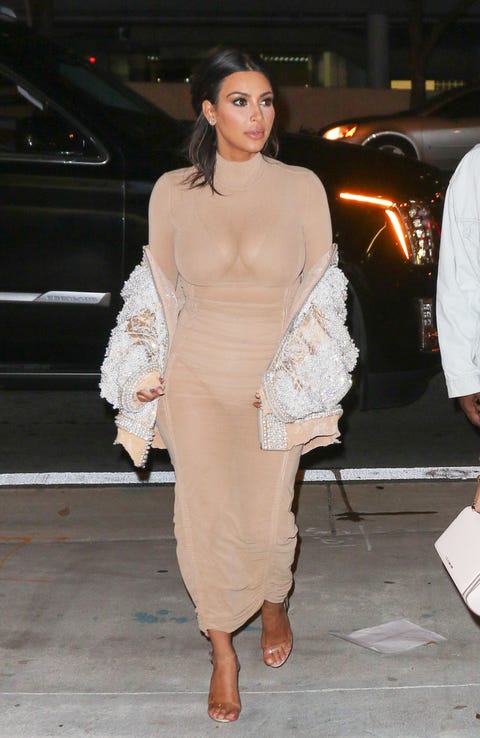 Kim Kardashian
Why stop at flesh-toned fashions when you can wear something flesh-toned AND completely see-through. Kim Kardashian stepped out in Miami—for a wedding, no less—wearing a sheer nude dress and clear heels from Kanye's Yeezy collection, plus a pearl embellished Balmain bomber.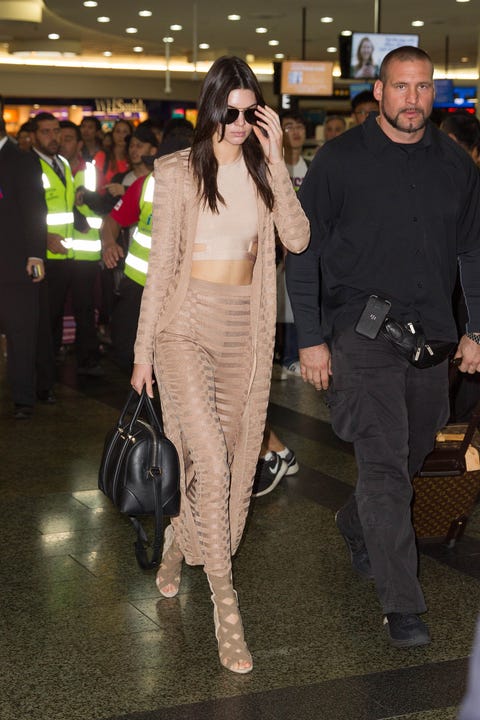 Kendall Jenner
We thought Kendall's sister Kim was the queen of naked dressing. But lo and behold Jenner's latest look in which she wears head-to-toe nude stripes with a long cardigan, high-waisted leggings, and a crop top.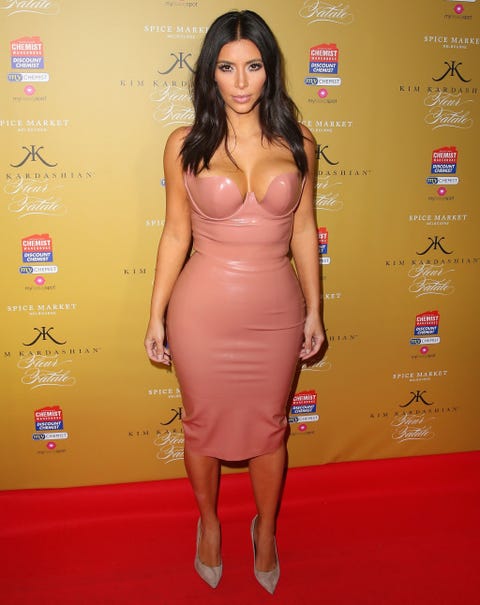 Kim Kardashian
For Kim, second skin is always in, but particularly when she wears nude-like pink latex.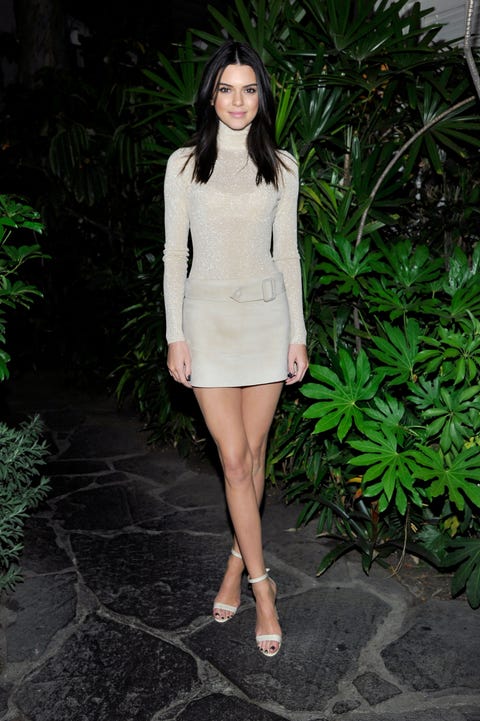 Kendall Jenner
Jenner channels the '60s in this nude turtleneck and miniskirt look.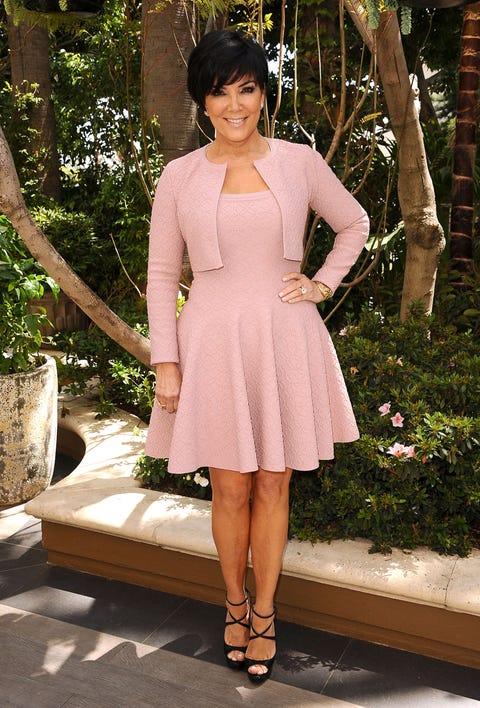 Kris Jenner
Even at 59-years-old, Jenner is getting in on the action in this pinkish, flesh-toned look that feels fresh and fem.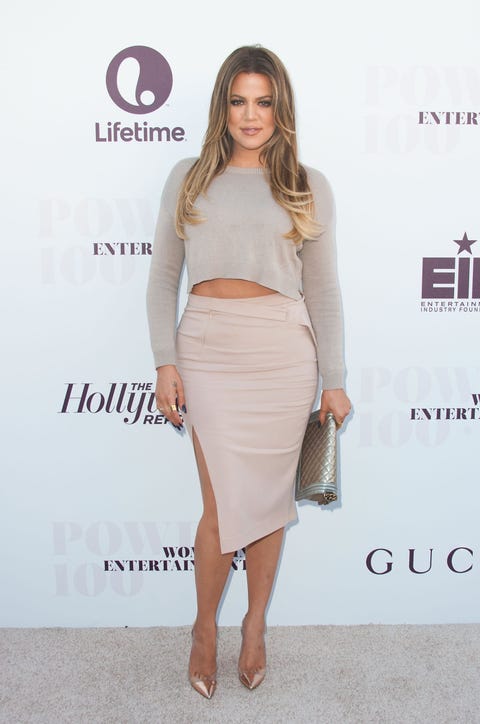 Khloé Kardashian
She wears a crop top in an ultra-light gray hue paired with a dull pink pencil skirt with an elevated slit.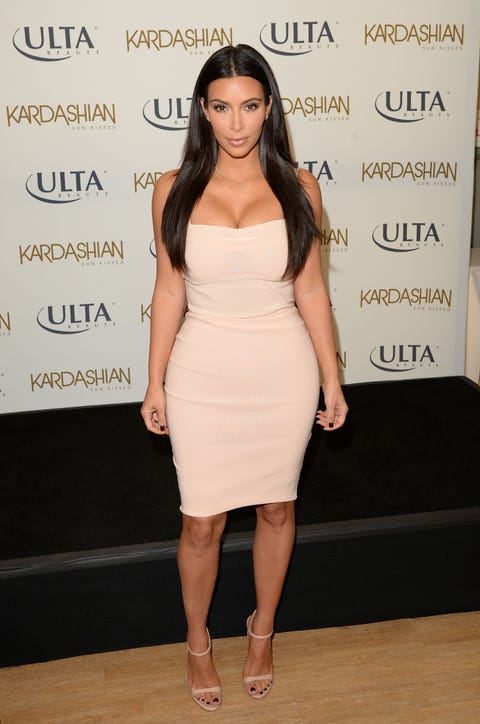 Kim Kardashian
Kim keeps it streamlined in a nude strapless dress paired with matching sandals.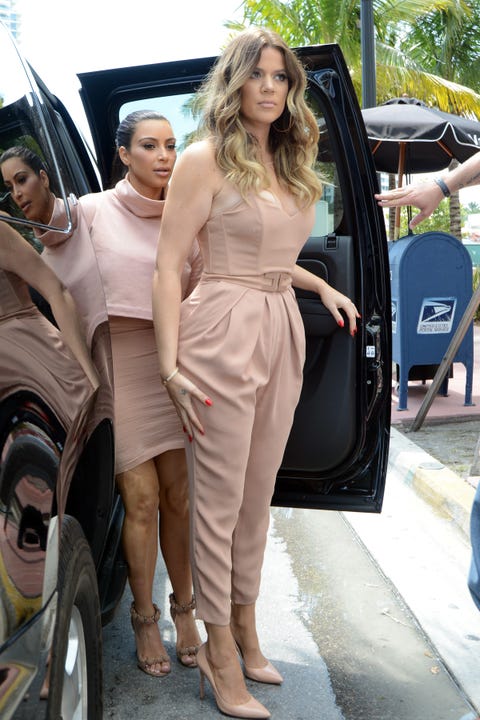 Khloé Kardashian
Khloé cuts a trim figure in this flesh-toned strapless jumpsuit.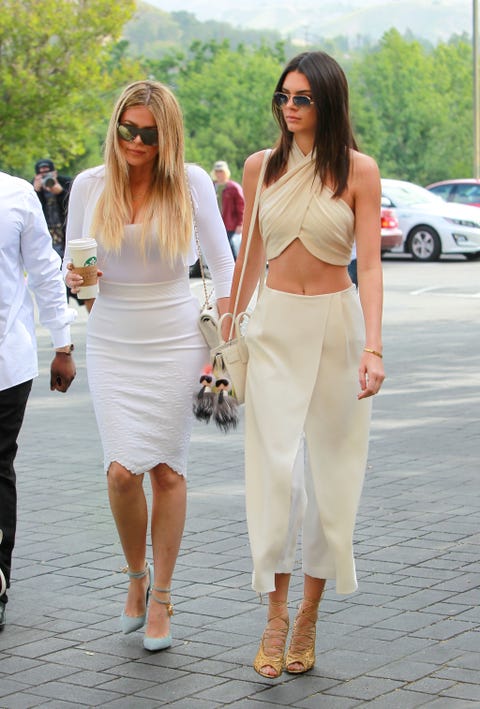 Kendall Jenner
Kendall steps out in a cream cropped halter top and pants with a skirt overlay.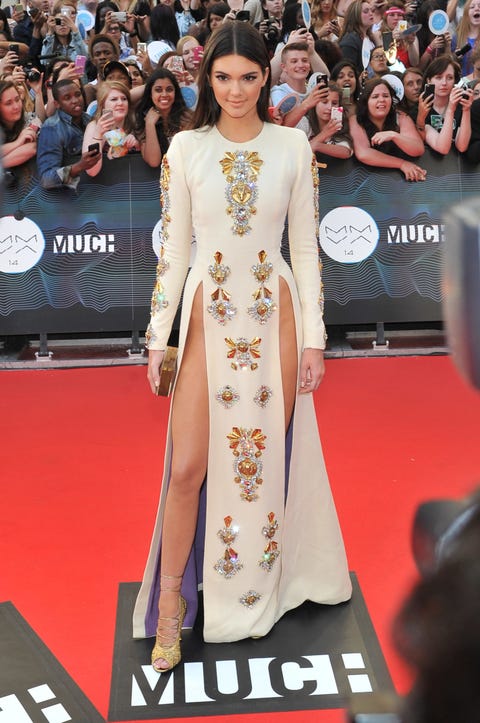 Kendall Jenner
Jenner raised many an eyebrows when she stepped out in this ivory Fausto Puglisi gown with an up-to-there slit.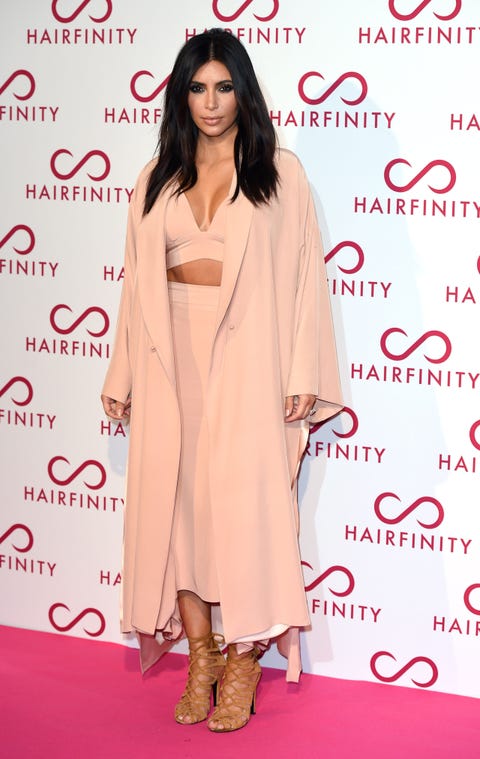 Kim Kardashian
Kim looks to a peachy outfit consisting of a robe-like coat, bra top, fitted skirt, and lace-up sandals.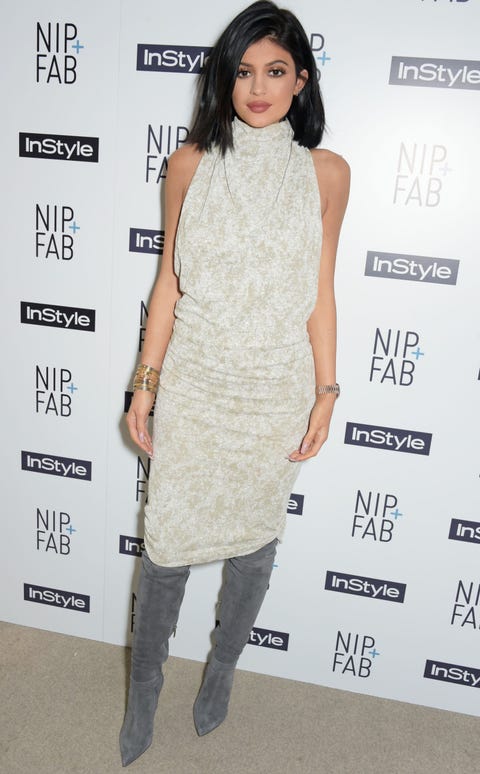 Kylie Jenner
Kylie barely shows off any skin, but her cream-hued print turtleneck dress clings in all the right places.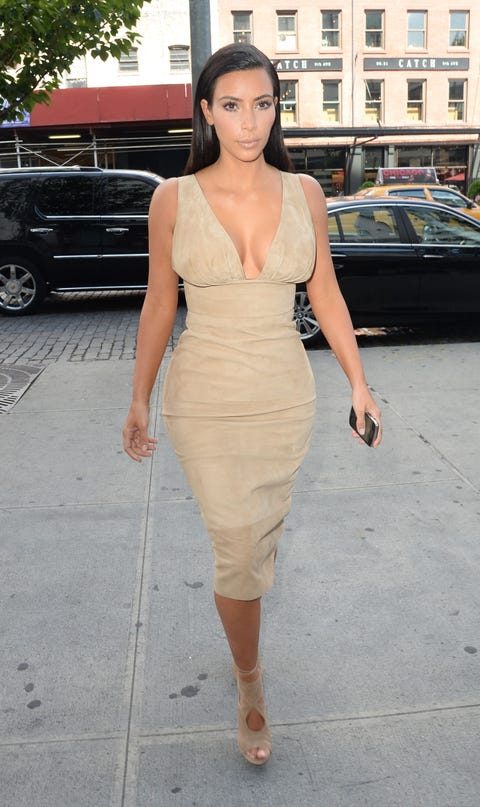 Kim Kardashian
She looks like a bombshell in this body-contouring, sand-hued suede midi dress.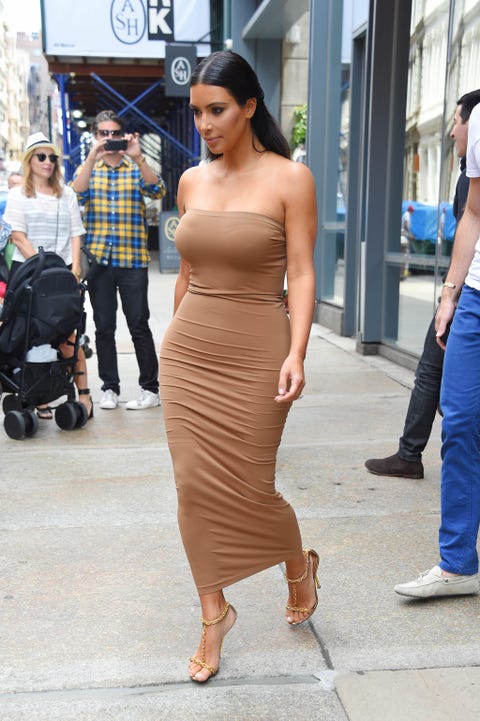 Kim Kardashian
Kim's tan glows against this tanned-hued spandex dress.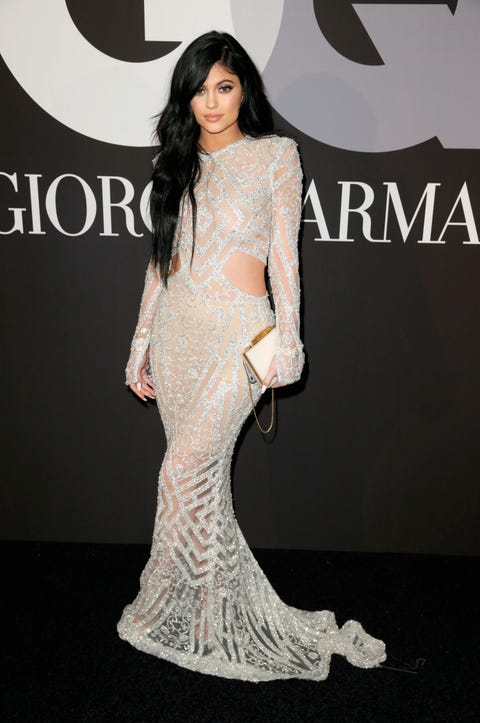 Kylie Jenner
Her embellished gown may be floor-length, but its body-hugging silhouette and cut-outs give it the "naked" look.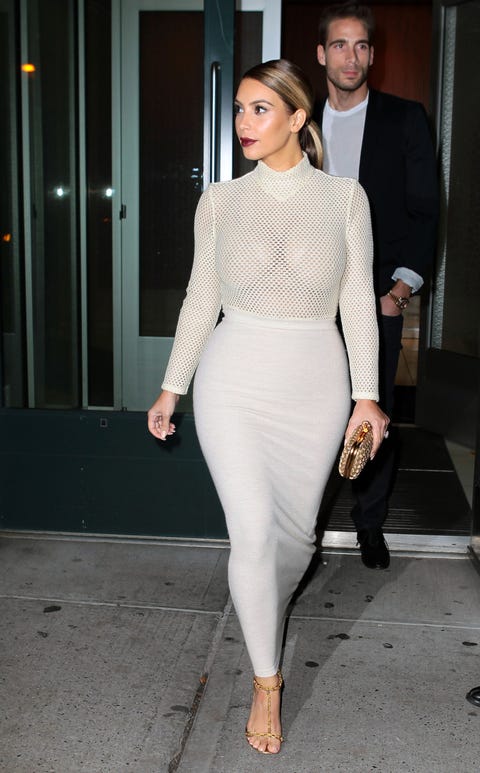 Kim Kardashian
She looks to a see-through fishnet turtleneck and body-con midi skirt for a covered-up, yet sultry look.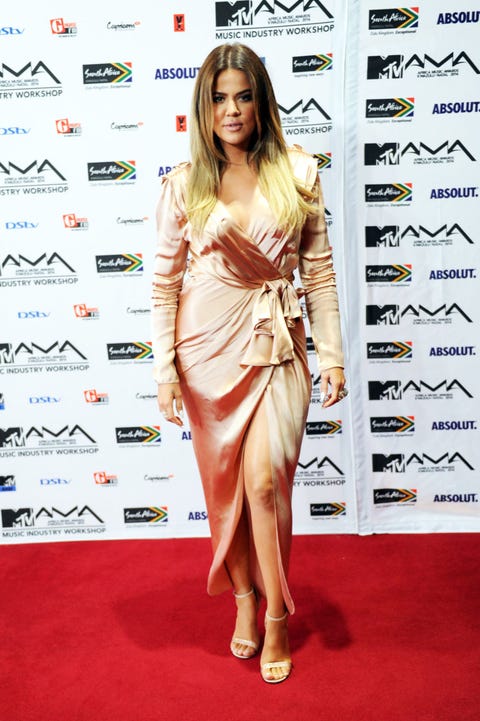 Khloé Kardashian
Khloé goes formal in this shiny, draped pink gown with a waist-cinching bow.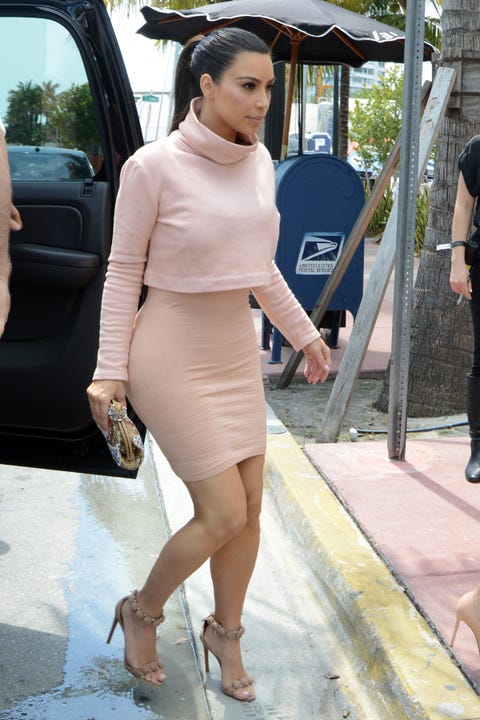 Kim Kardashain
Kim wears a monochrome light pink look with a long-sleeved turtle and matching miniskirt.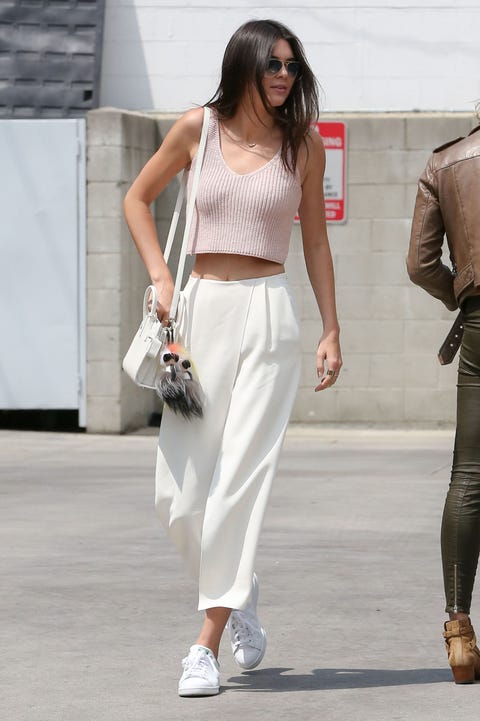 Kendall Jenner
The model keeps it casual in a light pink crop top and frothy white pants.
This content is created and maintained by a third party, and imported onto this page to help users provide their email addresses. You may be able to find more information about this and similar content at piano.io