The New York-ification of Vanessa Hudgens
From boho babe to ultra-chic city girl.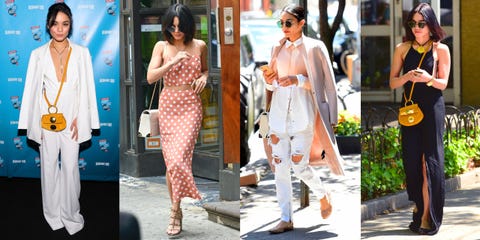 Is it just us, or has Vanessa Hudgens undergone a Kim K-style transformation? Transplanted from L.A. to NYC to star in Gigi on Broadway, the very different fashion vibe seems to have rubbed off on her. Here, see how Hudgens has evolved from L.A. boho babe to an ultra-chic New Yorker.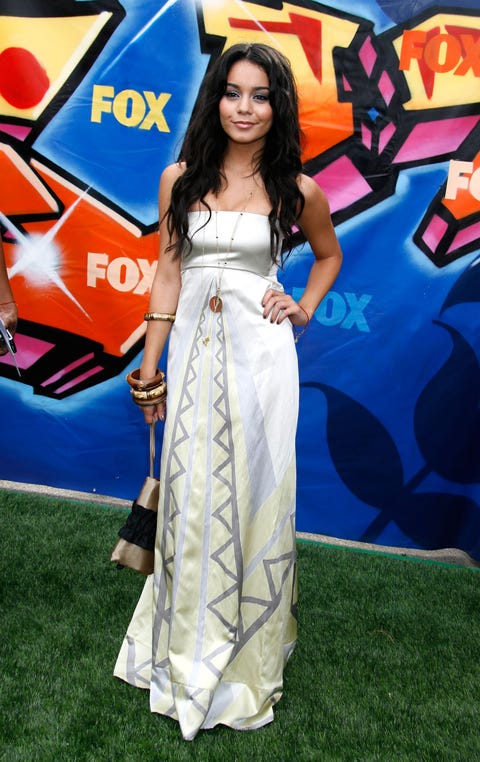 August 26, 2007
She wears a silk, print-embroidered white gown and over-accessorizes with a stack of large wooden bangles and a long pendant necklace.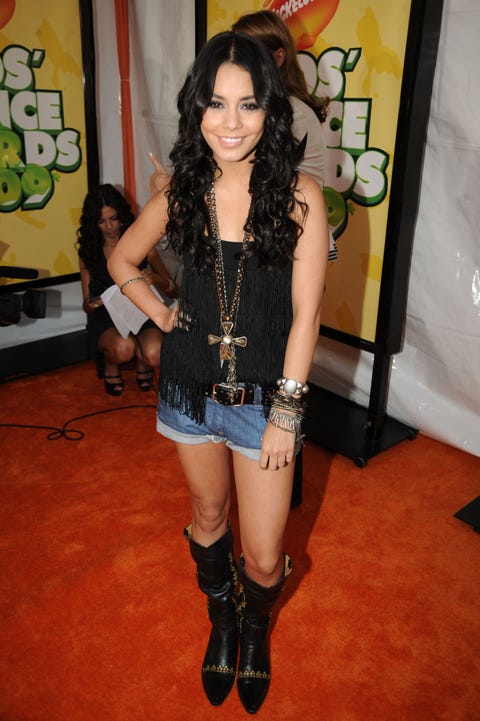 March 28, 2009
Hudgens' treads into rodeo territory in this fringey top and leather cowboy boots.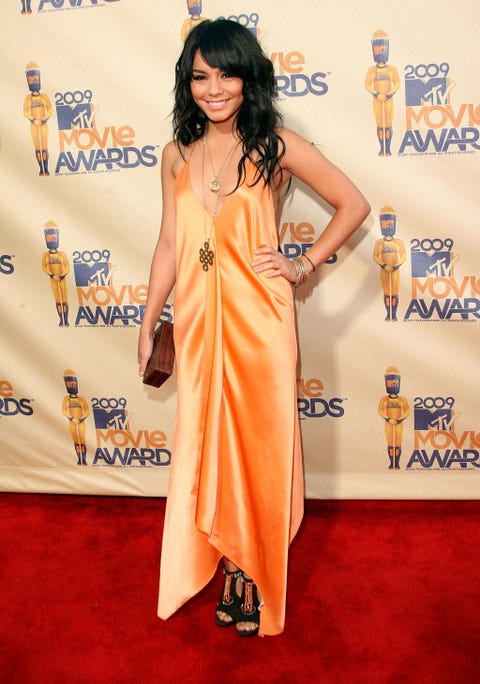 May 31, 2009
Hudgens sports this silky tangerine gown and layers on the long, gold pendants.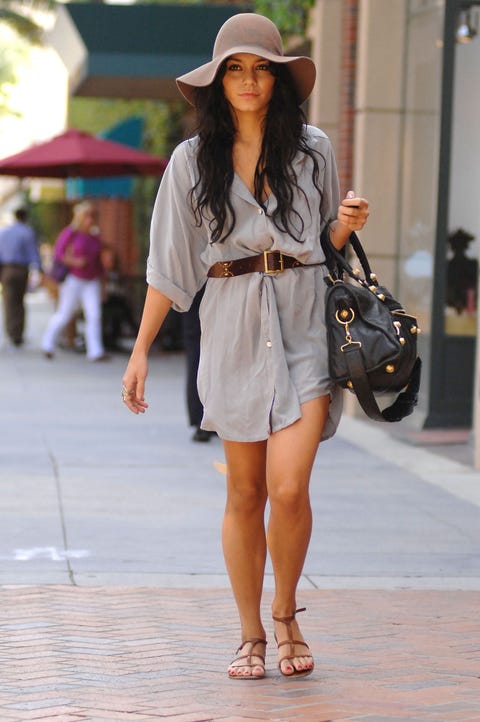 March 23, 2010
She shades her face from the sun underneath a floppy felt hat and belts her breezy shirt dress.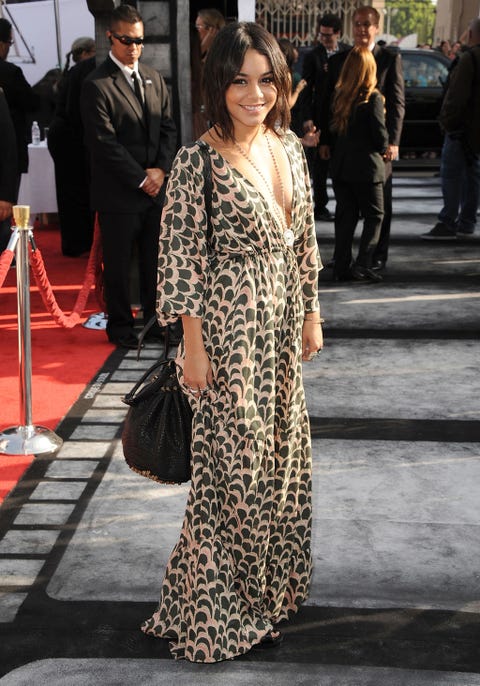 September 25, 2011
The actress dons a plunging, flowy printed sundress and a rosary bead necklace.
April 15, 2012
At Coachella, she wears a flower crown (naturally), ruffled crop top, denim shorts, and a long vest.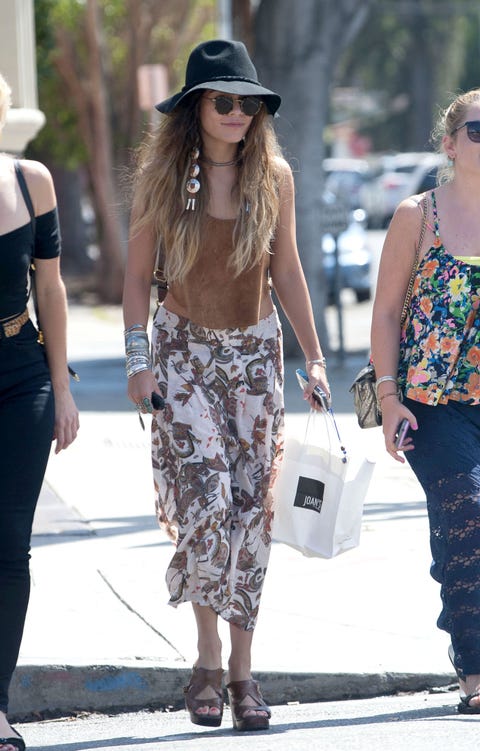 August 27, 2013
The actress steps out in a brown tank and floral skirt, accessorizing with a black fedora hat, ultra-long silver hardware earrings, and chunky sandals.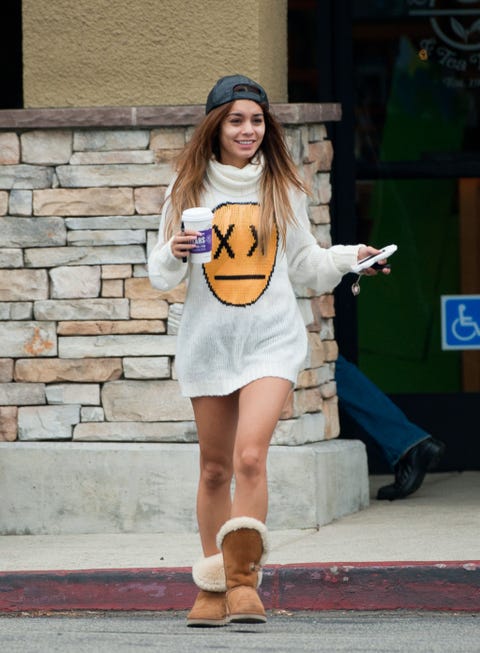 September 20, 2013
Despite being in sunny L.A., she wears a graphic sweater as a dress and fleece Ugg boots.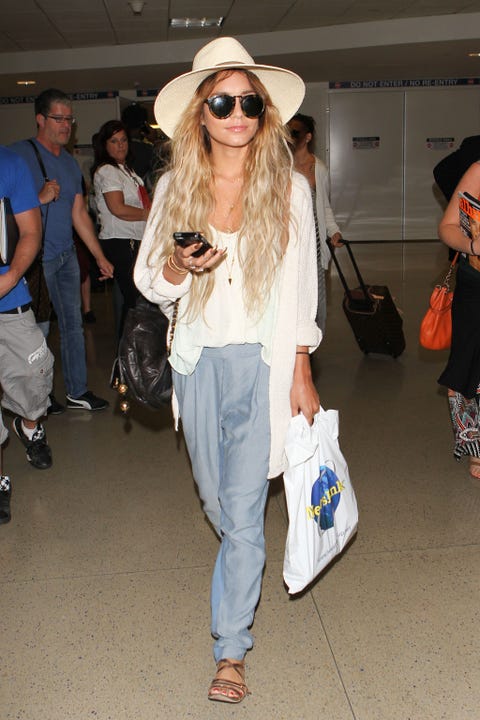 May 19, 2014
At the airport, Hudgens trys to keep a low profile in large sun hat, cream knits, and slouchy blue pants.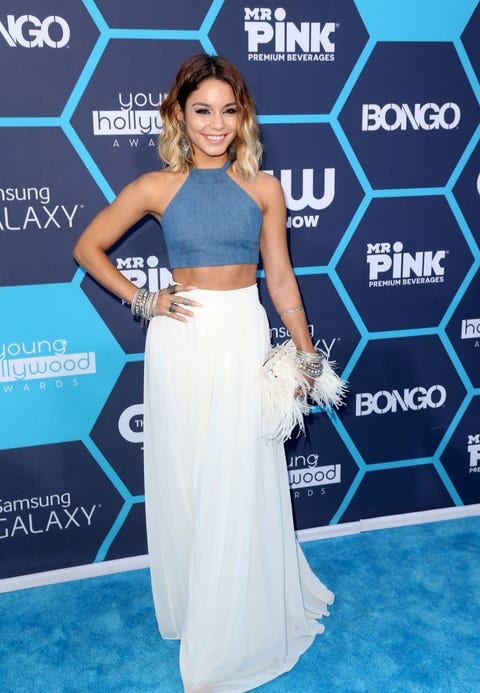 May 19, 2014
Keeping her look more streamlined, she shows off her midriff in a chambray cropped halter top and a high-waisted, white maxi skirt.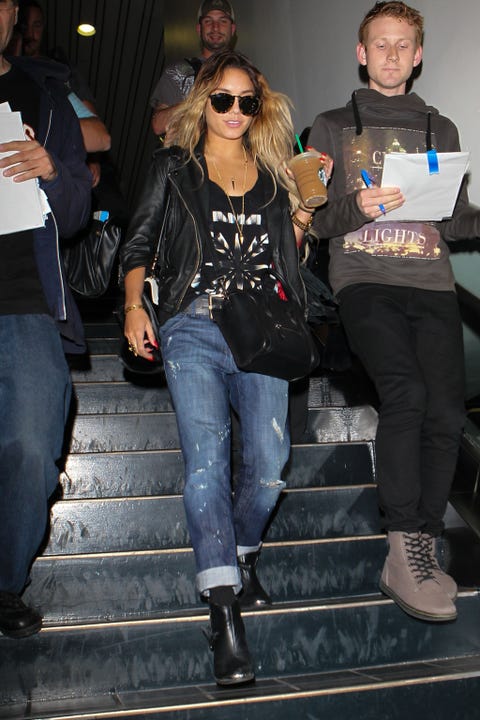 May 08, 2014
She toughens up her look in a leather jacket, graphic tanks, distressed denim, and motorcycle boots.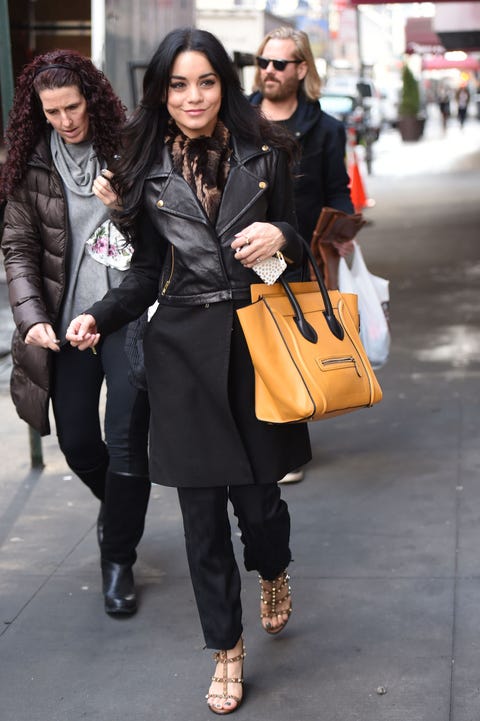 March 11, 2015
Beginning to take New York by storm, she keeps it classic in a leather coat, black trousers, and studded sandals.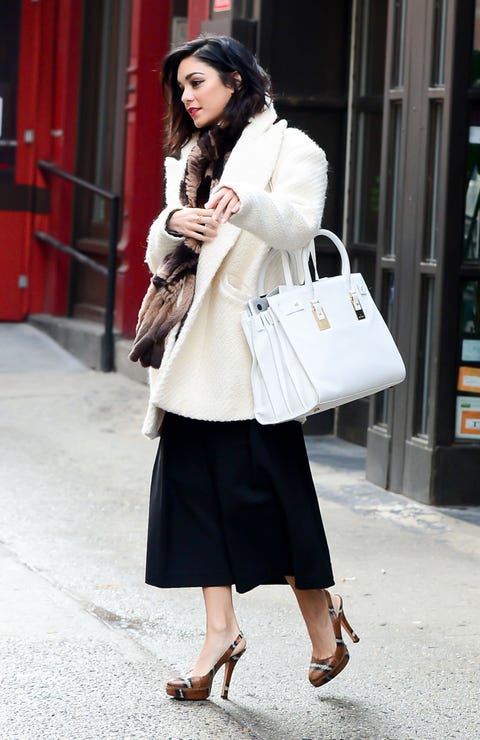 March 17, 2015
Hudgens channels off-duty Old Hollywood in a white coat, black dress, and platform pumps.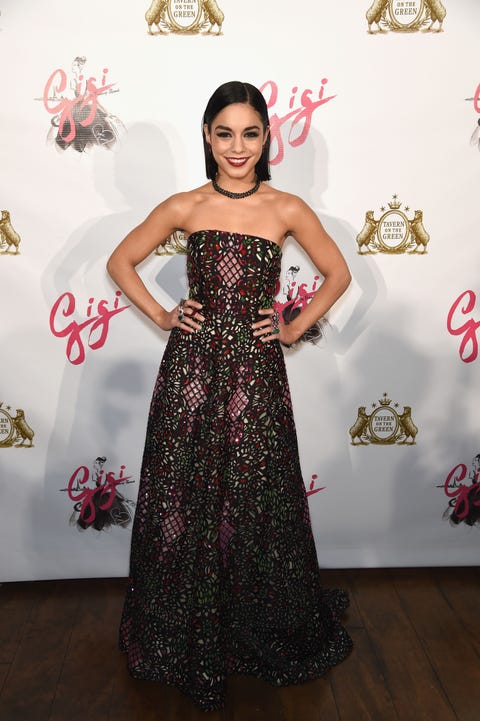 April 08, 2015
On the opening night of Gigi, she goes ultra-modern with her slicked back hair and geometric print gown.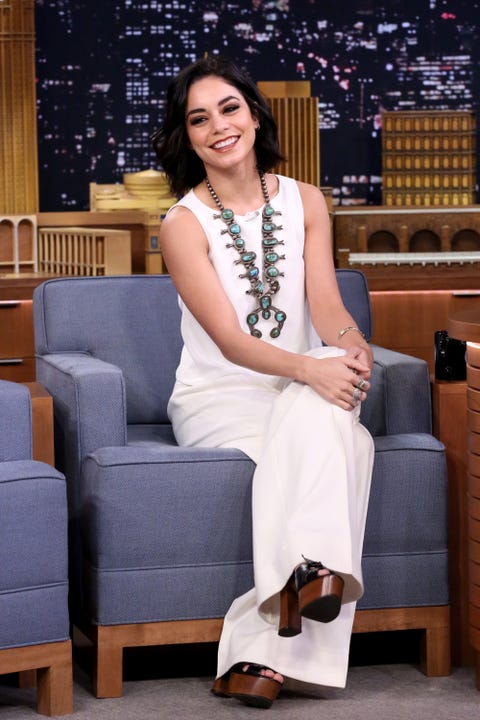 April 10, 2015
Accenting an all-white look with a turquoise statement necklace and chunky platforms? This is a '70s-inspired look done right.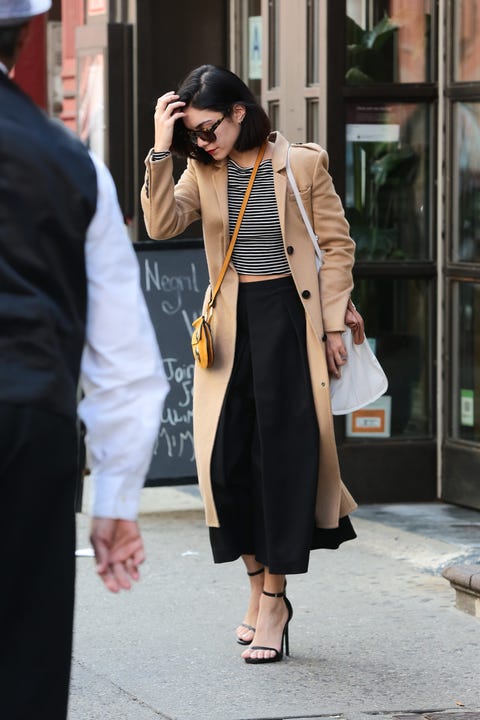 April 26, 2015
For an afternoon out in NYC, she wears the downtown uniform—striped shirt, black pants, camel coat, and strappy heels.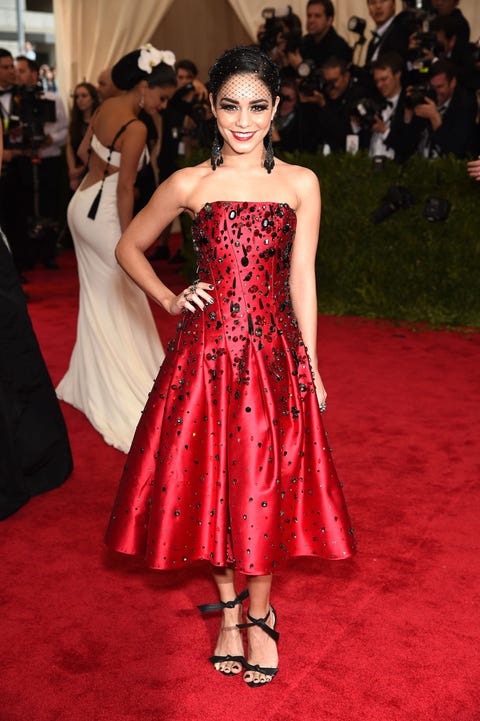 May 04, 2015
Hudgens shows off her high-fashion prowess in this red H&M number and a black birdcage veil.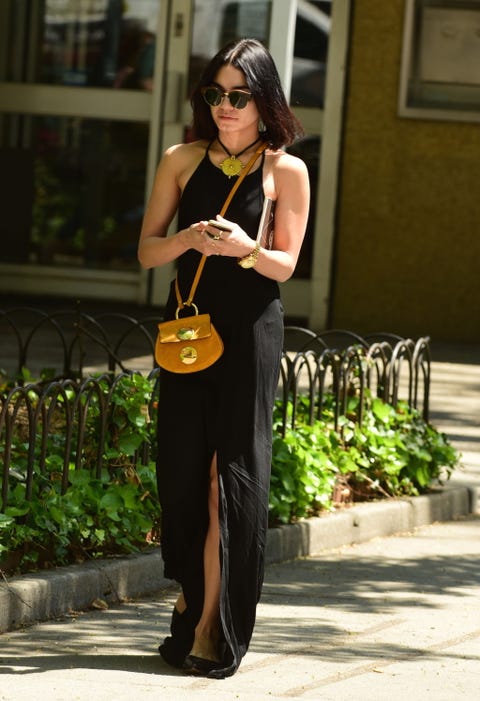 May 08, 2015
She wear a cool, black halter maxi dress, with her cross-body yellow bag and round sunglasses.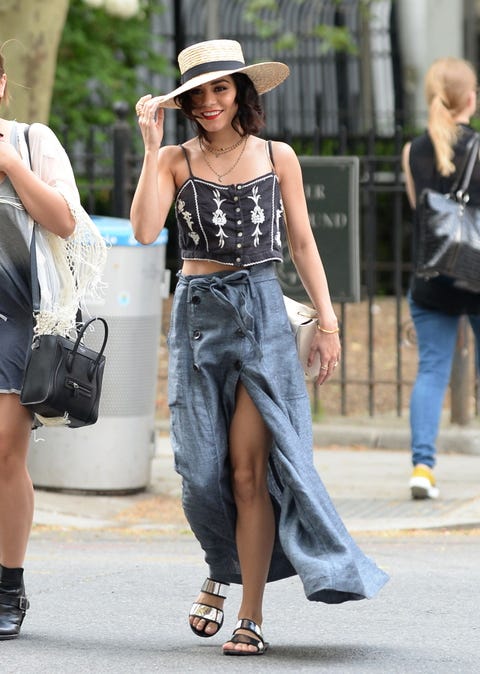 May 12, 2015
The actress strolls the city in a straw boater hat, peasant tank, gray maxi skirt, and cutting-edge silver sandals.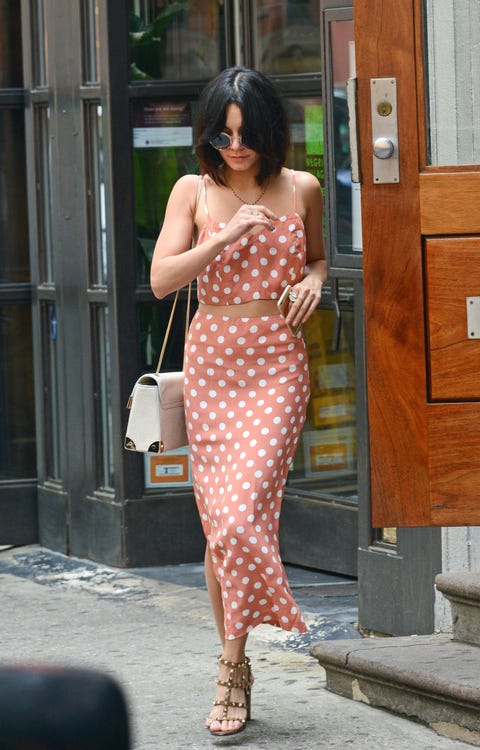 May 17, 2015
She's both retro and modern in this polka-dotted pink tank top and pencil skirt.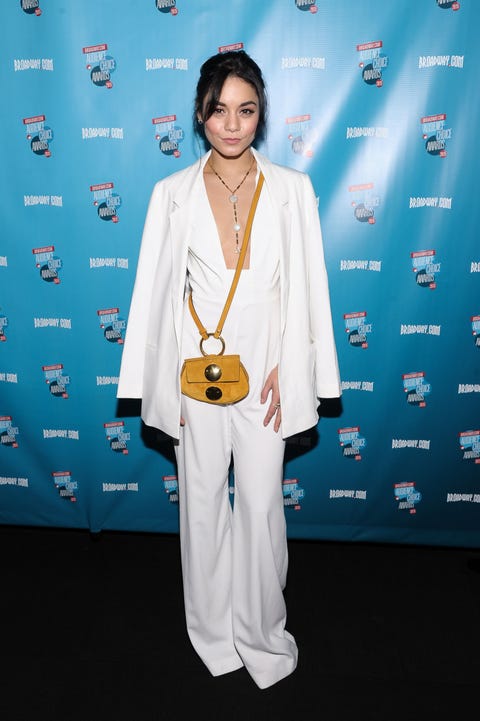 May 19, 2015
A decidedly chic look, she's next-level in this plunging white jumpsuit, statement necklace, yellow suede handbag, and a white blazer worn on the shoulders.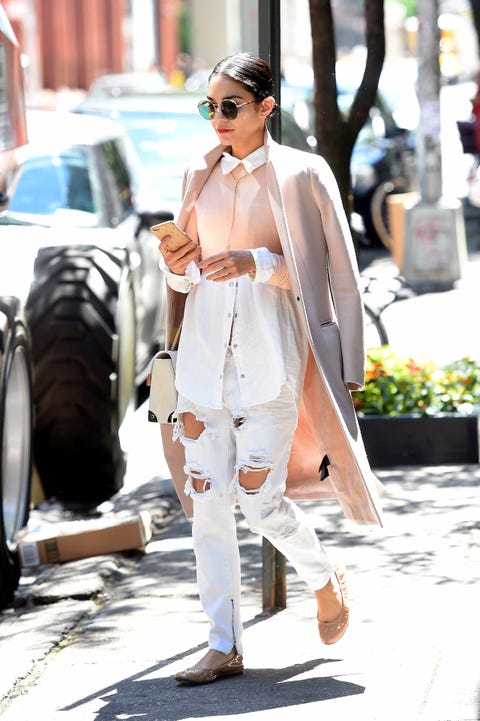 May 23, 2015
Near perfection, she styles her pink and white, color-blocked button-up shirt with a pink coat worn on the shoulders and distressed white denim.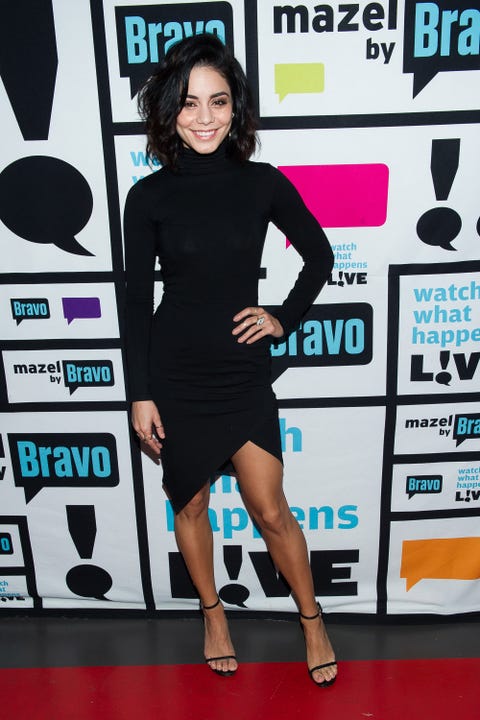 May 21, 2015
For a talk show appearance, she's totally sleek in this form-fitting, asymmetrical black dress.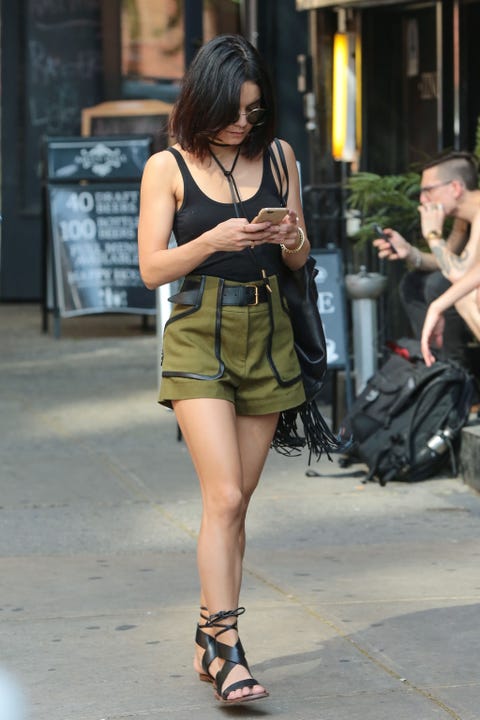 May 26, 2015
She epitomizes cool in a black tank, belted army green shorts, lace-up sandals, fringe bag, and a leather necklace that we need, like, now.
This content is created and maintained by a third party, and imported onto this page to help users provide their email addresses. You may be able to find more information about this and similar content at piano.io