All the Slits from the 2016 Grammys, Ranked from Modest to 🙈
Hope you wore your sporting underwear.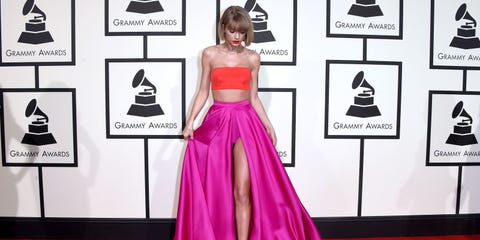 Hope you wore your sporting underwear.
Kaya Jones: 🔥/🔥🔥🔥🔥🔥
If your dress has a slit and you don't post with it, does it even exist? We'll say this one is for walking purposes.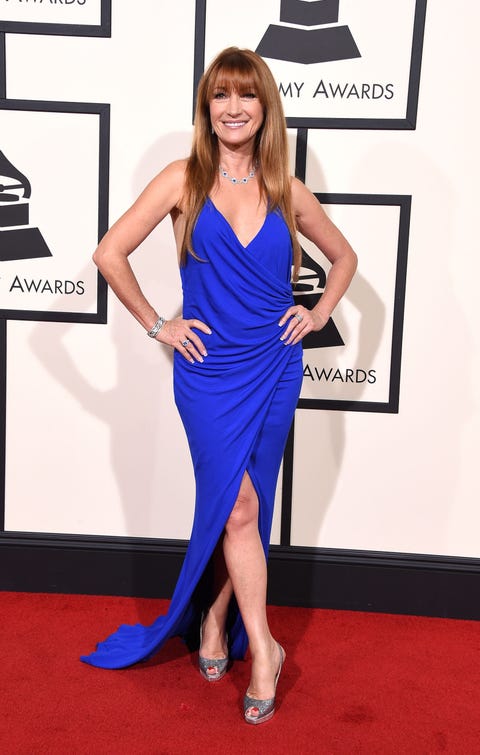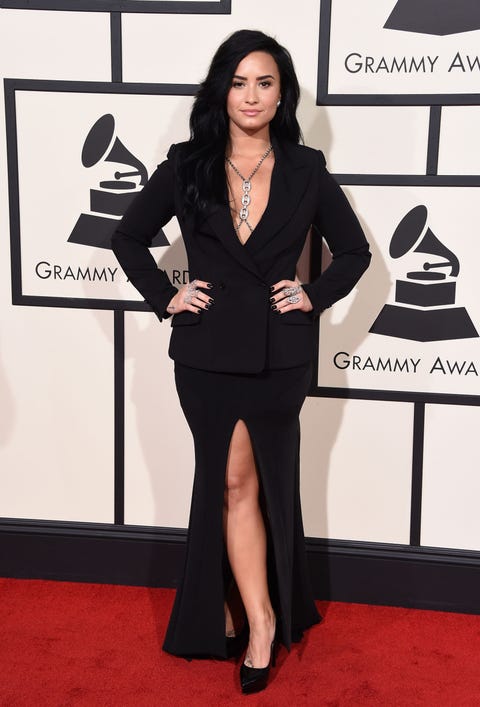 Demi Lovato: 🔥🔥/🔥🔥🔥🔥🔥
As does Demi, who's abiding by the boobs or legs rule, though she could definitely do both.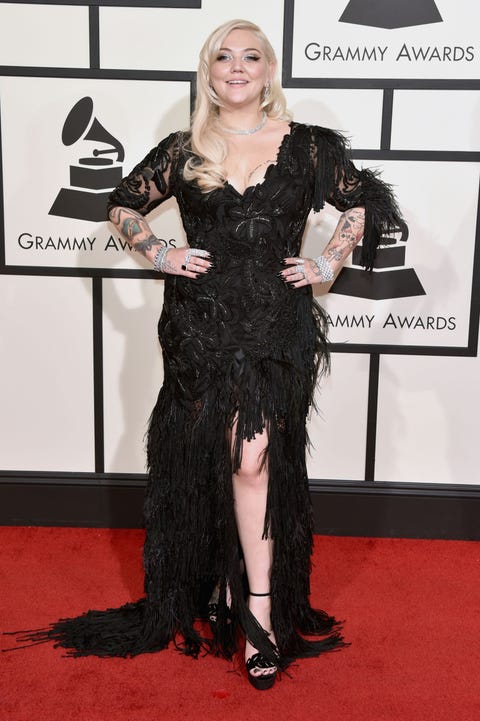 Elle King: 🔥🔥🔥/🔥🔥🔥🔥🔥
Very similar to Demi, but Elle's noticeably feeling herself and her feathery Christian Siriano gown, which puts her higher on the Grammys 2016 Slit Spectrum™.
Serayah: 🔥🔥🔥/🔥🔥🔥🔥🔥
A few more inches of thigh + ruching can make a big difference.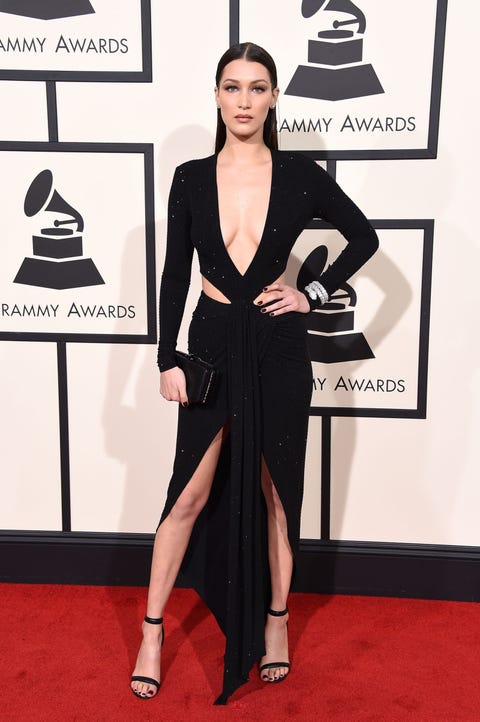 Bella Hadid: 🔥🔥🔥/🔥🔥🔥🔥🔥
By that same logic, the Weeknd's better half (wearing Alexandre Vauthier) falls squarely in the middle of the pack with her double leg openings.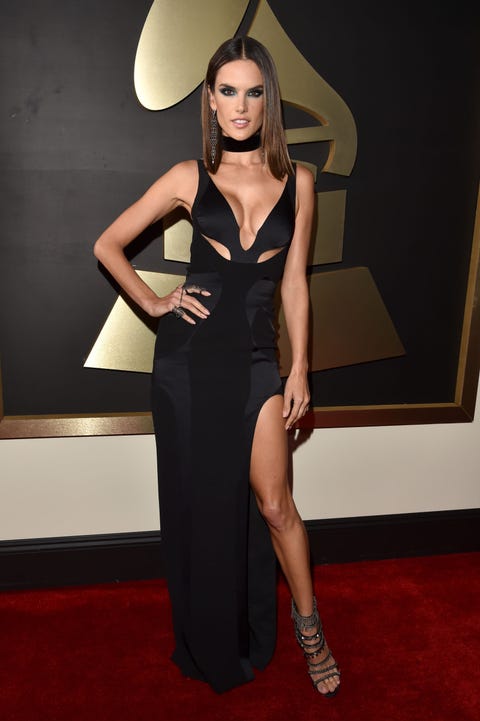 Alessandra Ambrosio: 🔥🔥🔥/🔥🔥🔥🔥🔥
Rather modest by Brazilian swimsuit model and Versace standards, but still—it only gets more eye-popping from here.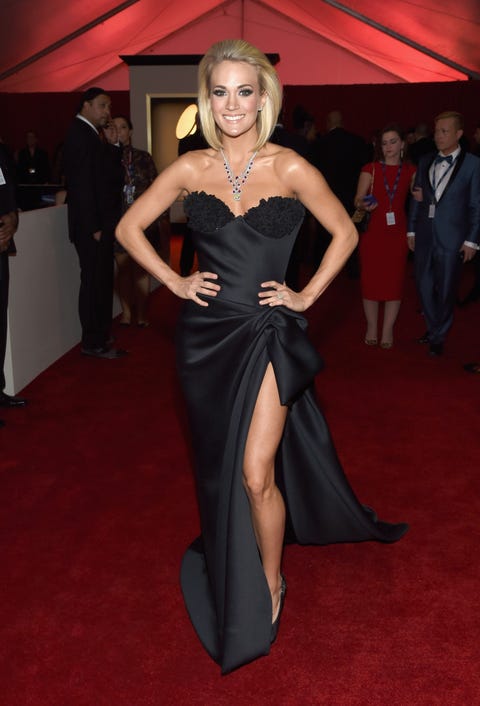 Carrie Underwood: 🔥🔥🔥/🔥🔥🔥🔥🔥
Big props to Carrie for daring to bare a part of her leg most women have neglected to think about since December.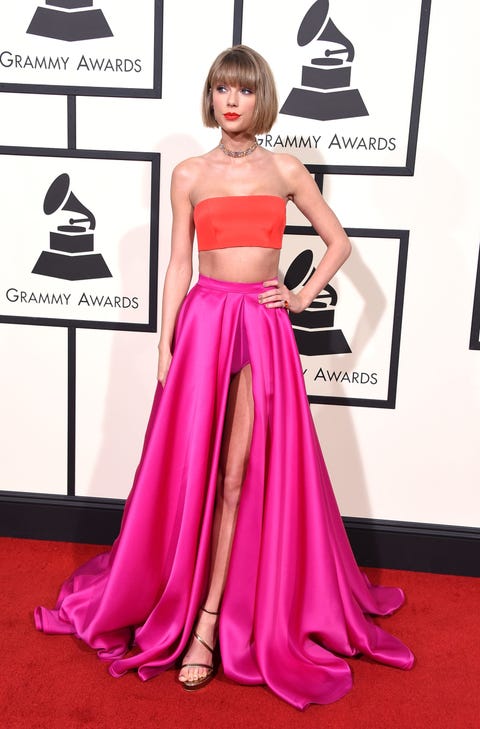 Taylor Swift: 🔥🔥🔥🔥/🔥🔥🔥🔥🔥
I see London, I see France. I see second runner-up Taylor Swift's Atelier Versace hot pants.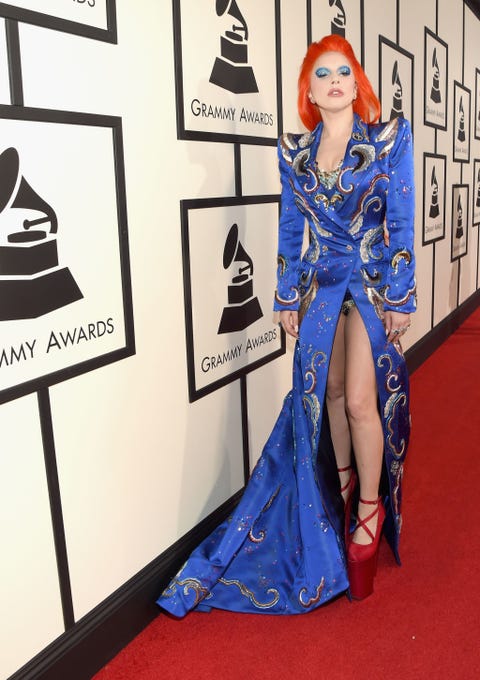 Lady Gaga: 🔥🔥🔥🔥/🔥🔥🔥🔥🔥
Thematic Gaga is back with no pants, vertiginous heels, and a Bowie tribute by way of Marc Jacobs.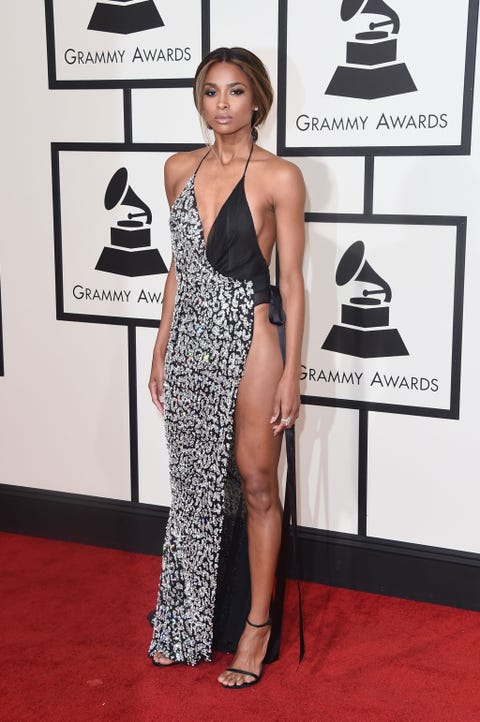 Ciara: 🔥🔥🔥🔥🔥🔥🔥🔥🔥/🔥🔥🔥🔥🔥
And the winner is...Ciara and her hipbone.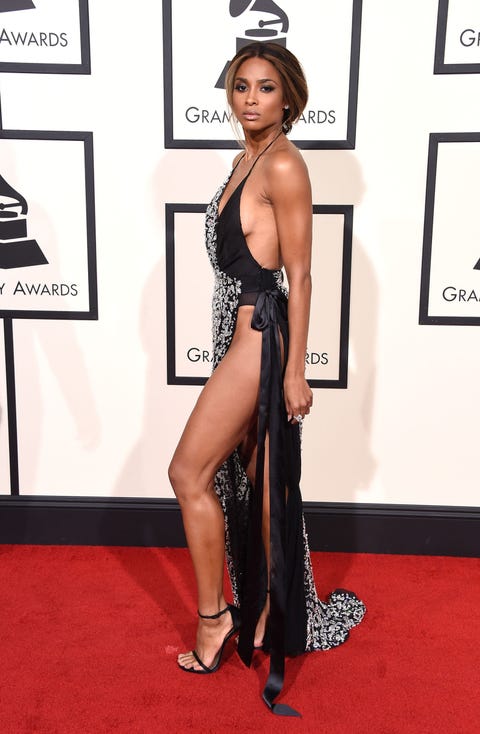 This content is created and maintained by a third party, and imported onto this page to help users provide their email addresses. You may be able to find more information about this and similar content at piano.io