10 One-Shoulder Tops for Making the Most of What's Left of Summer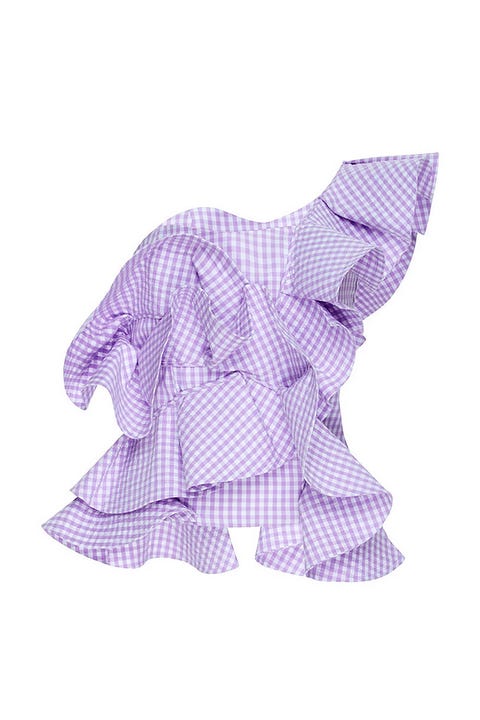 Johanna Ortiz
One time I saw Tamu McPherson, the lady in the opening image of this gallery, wearing Johanna Ortiz, so I went on Moda Operandi and bought the last one of these tops on deep sale.
$525, modaoperandi.com.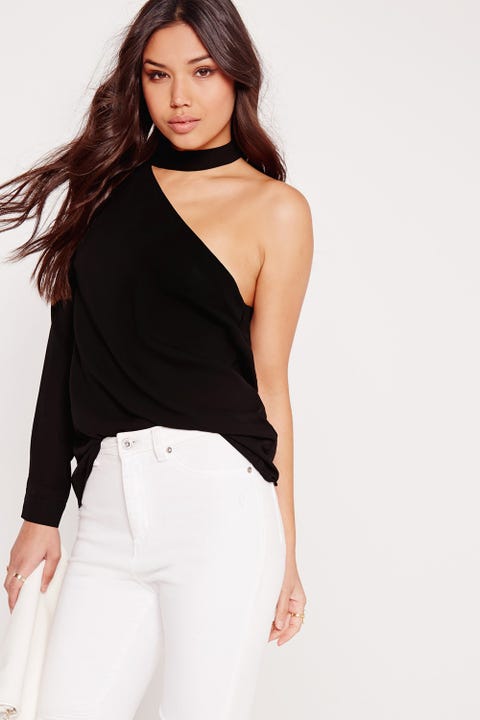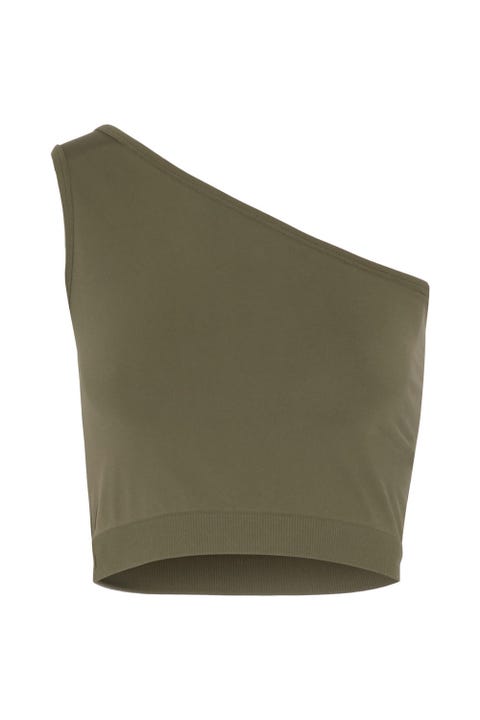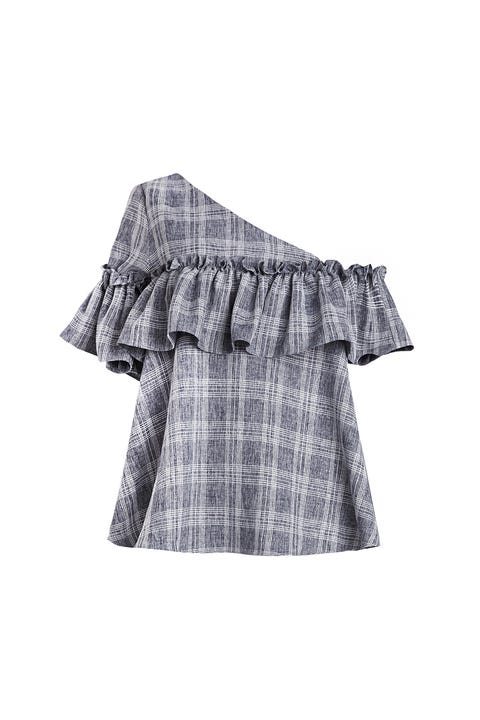 New Revival
Like the designers looked at a bed skirt and went "Say no more, fam."
$97, pixiemarket.com.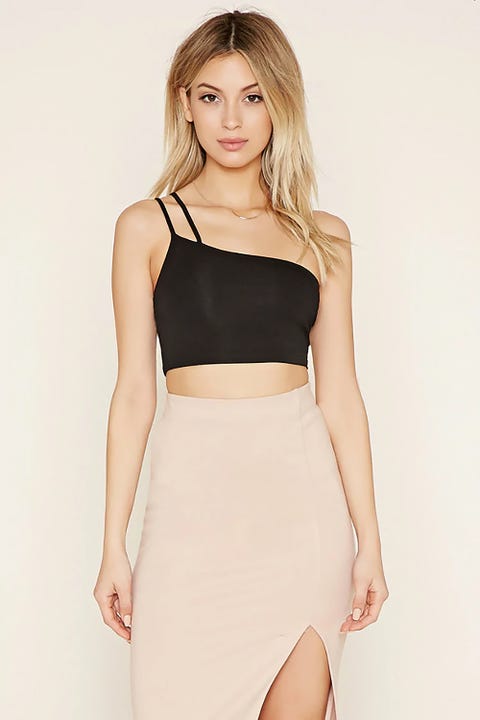 Forever 21
Don't (just) buy it because it costs less than most salads—buy it because you can wear it over a button-down.
$7, forever21.com.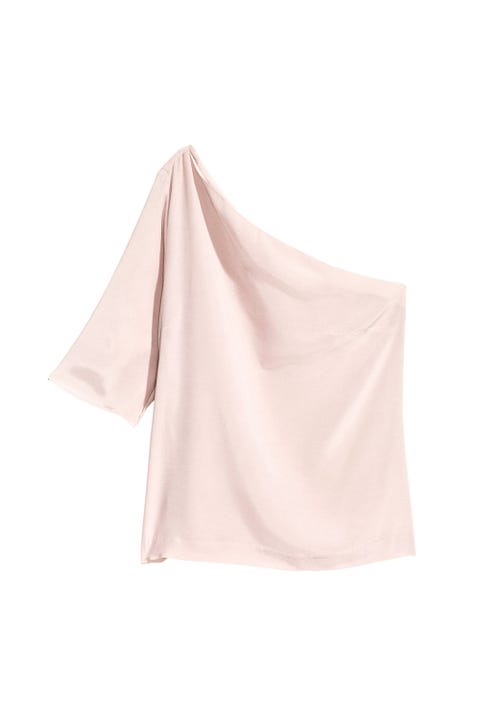 H&M
"Wear more pink" is the "Eat more chikin" of our generation.
$40, hm.com.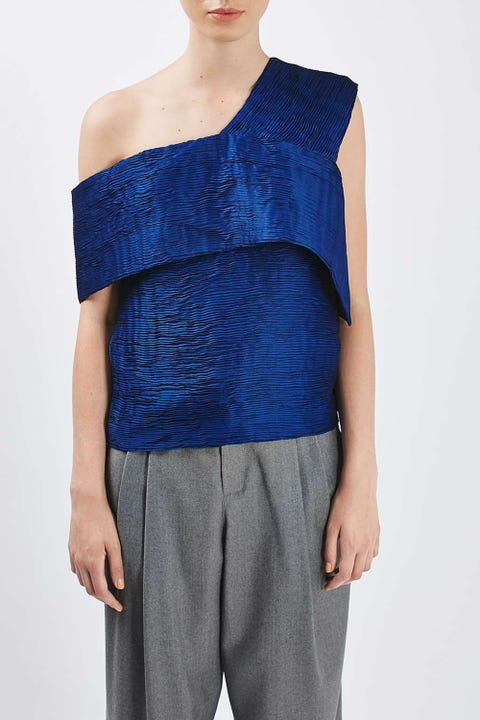 Topshop Boutique
Feel like a devastatingly chic art dealer named Barbara who used to live in Berlin and looks like Carmen dell'Orifice.
$140, topshop.com.
Boohoo
New hashtag: #balleticaesthetic. Run with it.
$14, boohoo.com.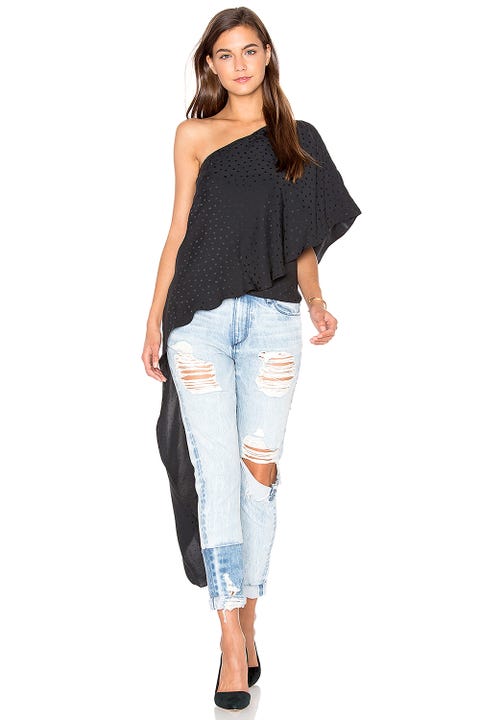 TY-LR
Walk even faster so the tail fans out behind you.
$355, revolve.com.
This content is created and maintained by a third party, and imported onto this page to help users provide their email addresses. You may be able to find more information about this and similar content at piano.io