10 Leather Jackets Under $200 for Topping Off All Your Fall Outfits
Metallic one day, #millennialpink the next.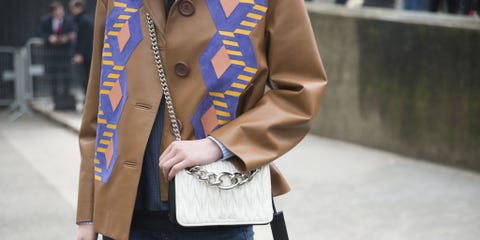 Sweater weather? More like tank-top-button-down-cashmere-sweater-leather-jacket weather, as Rat from The Wind in the Willows would say if he could stop thinking about sandwiches for a goddamn minute. Ahead, shop 10 worthy candidates—both trendy and classic—to make the crowning glory of all the fall outfits you're compiling in your head right now.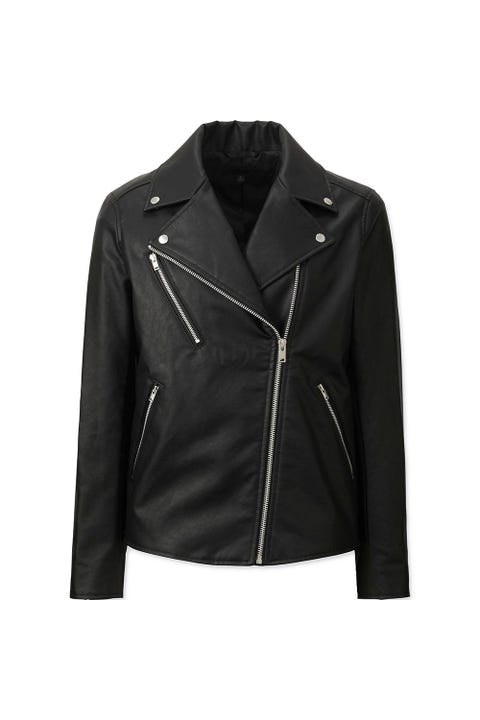 Not a bad way to start, this guy. Classic moto cut, and that price can't be beat. Solid.
Uniqlo, $50
BUY IT: uniqlo.com.
All right, you're not really fooling anybody into thinking you've got a few yards of patent leather wrapped around your body, but that's the fun of vinyl.
Topshop, $170
BUY IT: topshop.com.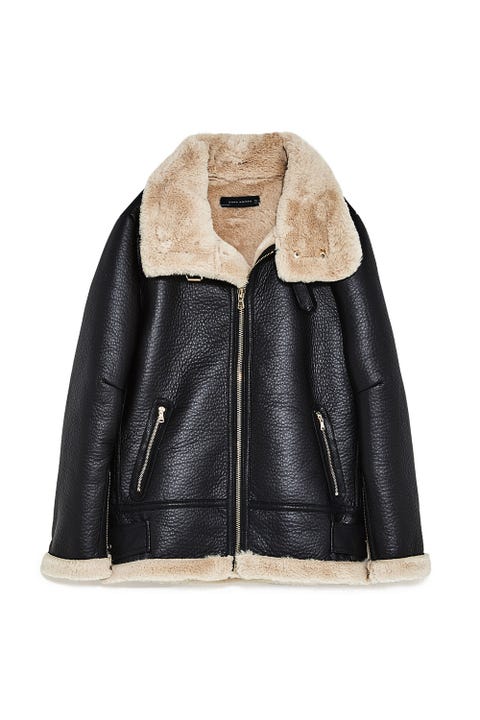 And this is the fun of shearling: doing up the funnel neck so only your eyes are visible and you look like Beaker from the Muppets.
Zara, $149
BUY IT: zara.com.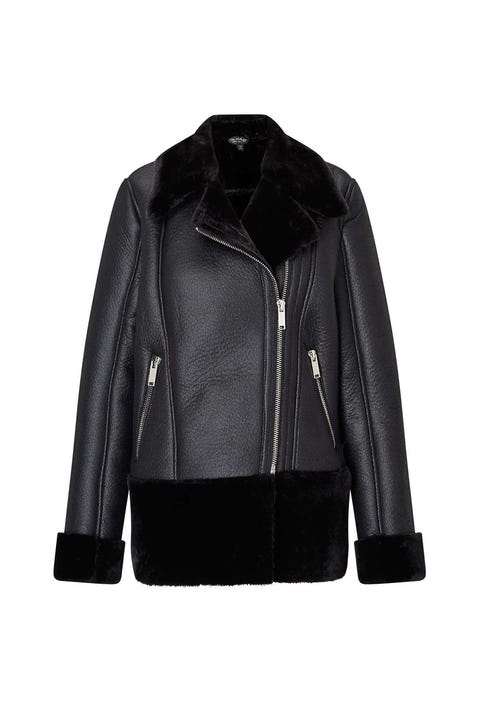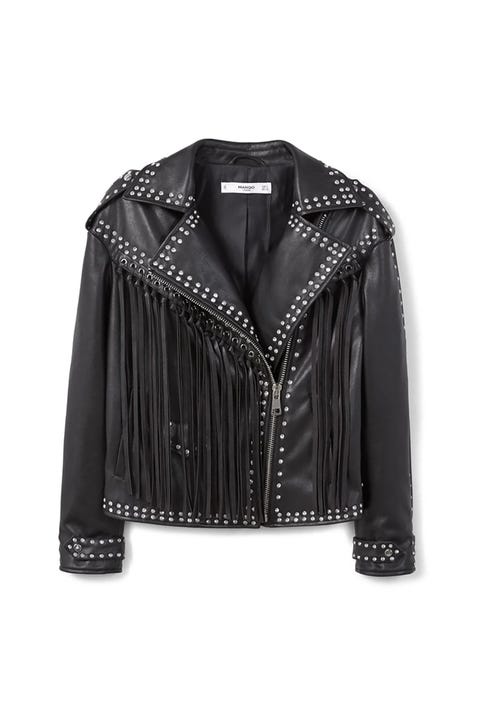 Not that you need another reason to put your hands up in the air. (In joy, in surrender over how out-of-control your life's gotten, it's whatever.)

Mango, $170
BUY IT: shop.mango.com.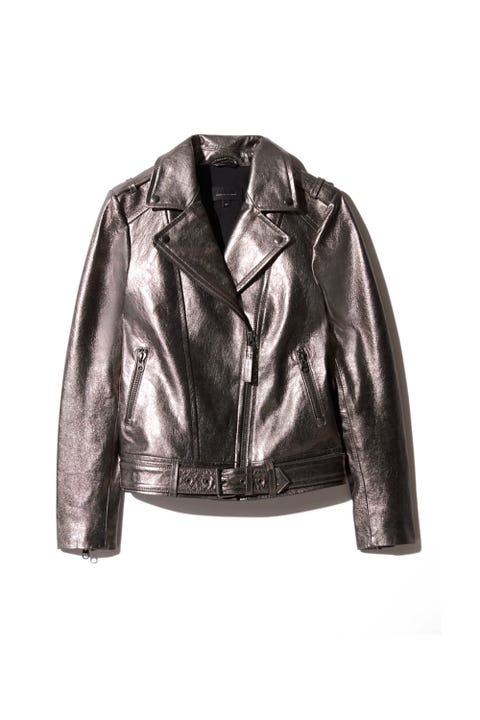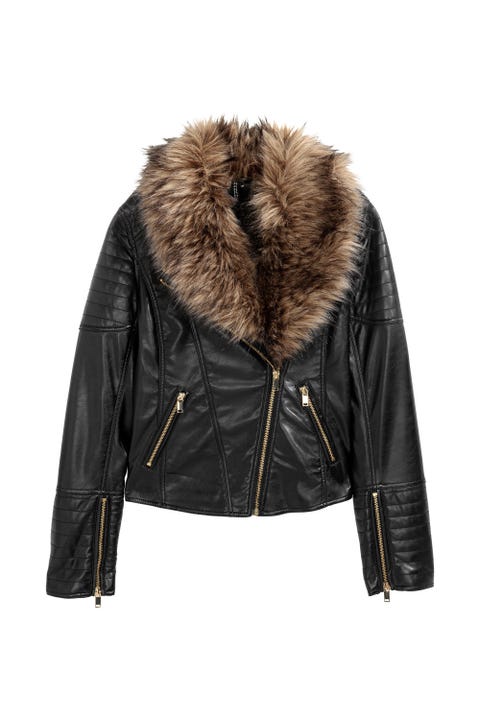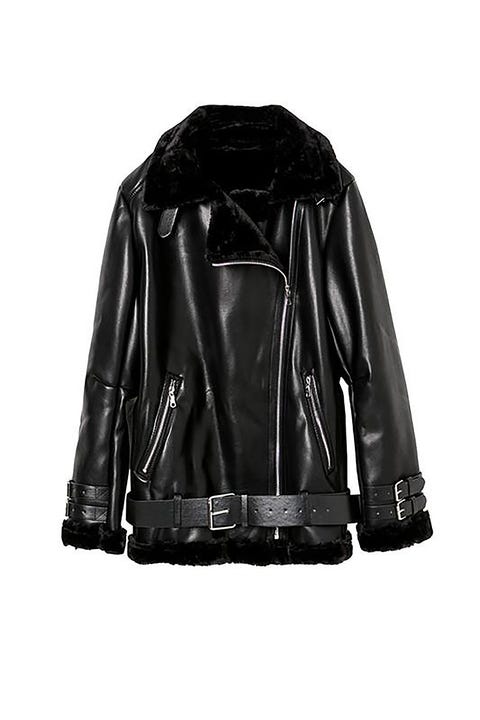 Here comes Santa Claus. (JK, just leave the belt undone, it's fine.)
Genuine People, $187
BUY IT: genuine-people.com.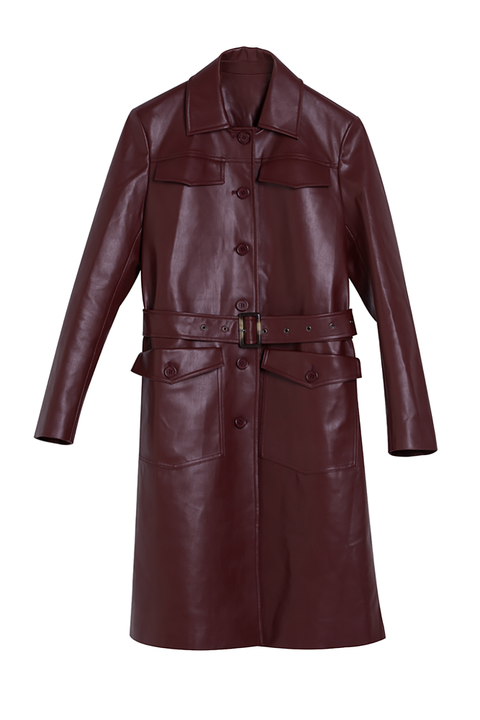 When they see you coming, people will be like "Calm down, walking Prada ad."
Front Row Shop, $90
BUY IT: frontrowshop.com.
In the market for a new fracket? This furry, fully souped-up version is all yours.

Boohoo, $40
BUY IT: us.boohoo.com.
This content is created and maintained by a third party, and imported onto this page to help users provide their email addresses. You may be able to find more information about this and similar content at piano.io