5 Outfits That Science Says Will Make You More Attractive
If that's what you're into.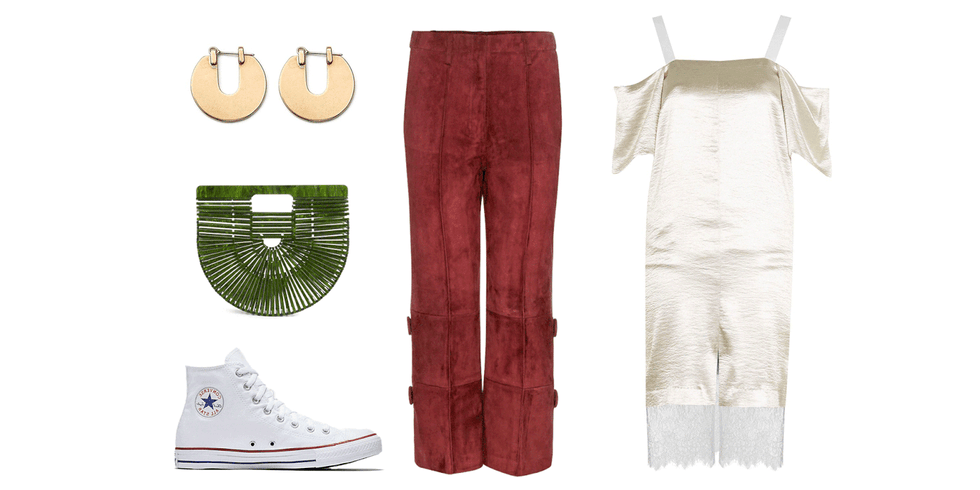 Courtesy, design by Betsy Farrell
Much as we might like to think that love is an alchemy of timing and pheromones and actually doing something about the feels you've just caught, it is also a science. (I mean, I obviously wouldn't know.) But we do know data—actual, concrete fashion findings that up your chances of catching somebody's eye. Here, distilled into five outfit ideas, the Business of Bae-Catching.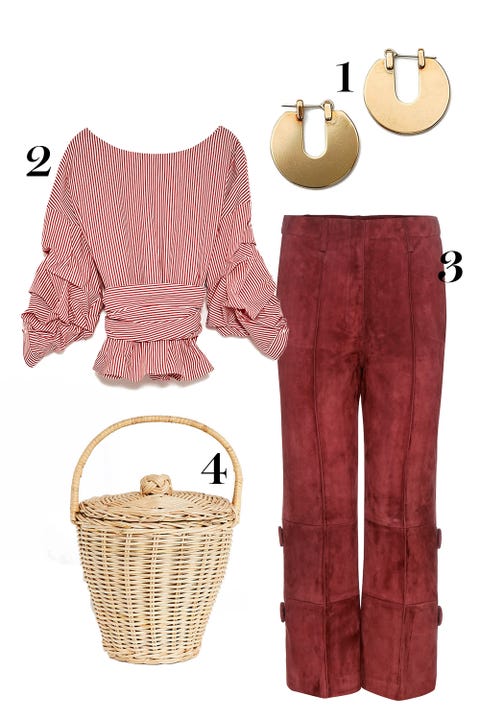 In some instances, red means stop; in other instances, means "This girl is dangerous, but I still really like her." In a study published by the Journal of Personality and Social Psychology, dudes were more into women wearing red, which is good for them, but better for you because you're in suede trousers and a straw basket that could easily double as a battering ram.
1. Zara top, $50, zara.com.
2. Tiro Tiro earrings, $102, tirotiro.com.
3. Edun suede trousers, $637, mytheresa.com.
4. Urban Outfitters basket, $49, urbanoutfitters.com.
2
Showing Your Shoulders/Arms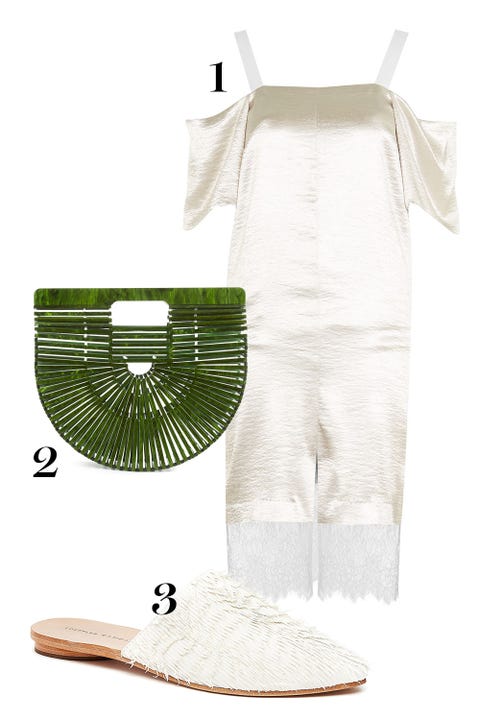 Wow, so unexpected that showing skin would be on here! But research from the University of New South Wales says that it's a woman's arms that are seen as most *compelling.* Fair, given how much you can lift (probably more than him, honestly).
1. Topshop dress, $125, topshop.com.
2. Cult Gaia bag, $198, cultgaia.com.
3. Loeffler Randall mules, $295, loefflerrandall.com.
3
Going Body-Con, Which Is Just So Obvious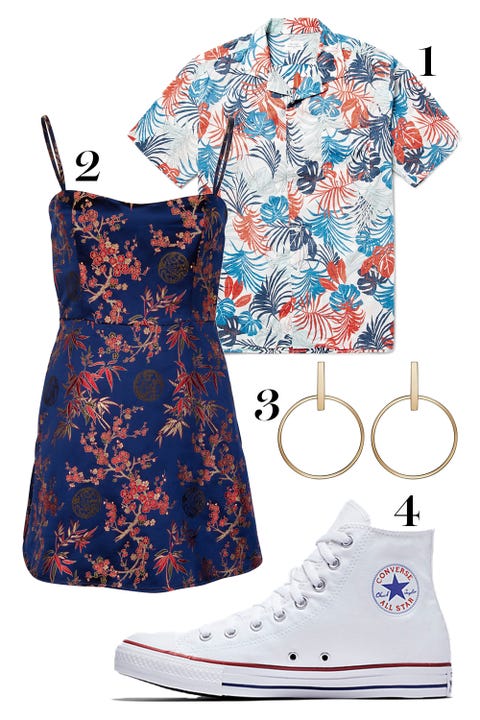 Inconceivable! A New Zealand study "found" that an hourglass figure is seen as fertile and therefore good, because population growth is still the reason we do any of this. But throw them off with a man's camp shirt worn unbuttoned with some high-top sneakers.
1. Hartford camp shirt, $205, mrporter.com.
2. Réalisation Par dress, $160, realisationpar.com.
3. AUrate earrings, $180, auratenewyork.com.
4. Converse high-tops, $55, store.nike.com.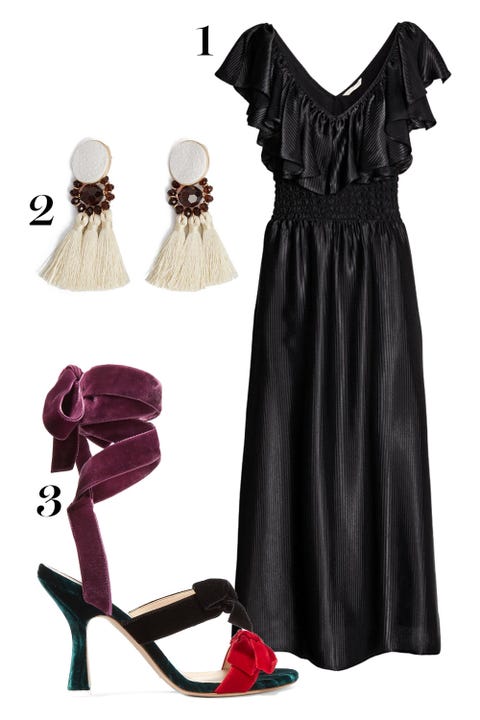 Archives of Sexual Behavior said women in heels have a higher chance of being approached, whereas we say those who approach only women in heels have a higher chance of being kicked in a sensitive area. Nonetheless, here is a trophy pair by female designers to be worn in a Sicilian widow sort of way.
1. H&M dress, $60, hm.com.
2. Mango earrings, $20, shop.mango.com.
3. Attico sandals, $625, net-a-porter.com.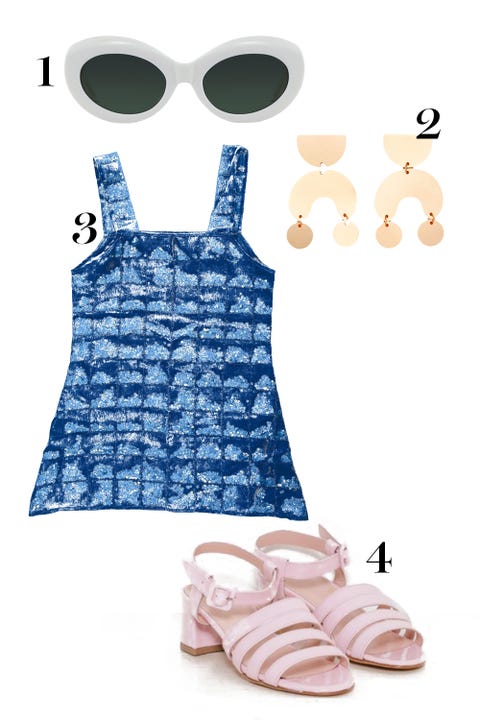 Like birds that do interpretative dancing with bright plumage before they get it on, you too could lure in a potential mate by Doing the Most. What you do with him or her after is none of our concern, but at least you'll always have this quilted dress of stars.
1. Raen sunglasses, $150, raen.com.
2. Bando earrings, $120, bando.com.
3. Calle del Mar dress, $448, calledelmar.us.
4. Maryam Nassir Zaddeh sandals, $420, thedreslyn.com.
This content is created and maintained by a third party, and imported onto this page to help users provide their email addresses. You may be able to find more information about this and similar content at piano.io