You Can Now Shop Rihanna's Super Bowl Jumpsuit
It's RiRi's world; we just live in it.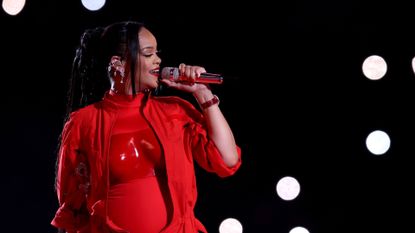 (Image credit: Photo by Christian Petersen/Getty Images)
If you've been waiting since February to get the Rihanna look of the year, now is your moment: RiRi's ruby red Loewe jumpsuit from her Super Bowl LVII halftime show is now available to the public. Remember when the singer, floating on a dangling platform in the air, unzipped the one-piece to reveal her second pregnancy? Now, that was history! The word 'iconic' gets tossed around frequently, but with Rihanna's Super Bowl jumpsuit, it's more than apt.
The cargo jumpsuit is part of a special edition release of pieces inspired by her Superbowl Halftime Show. Crafted in cotton canvas and available in both red and black, the pieces are available exclusively on Loewe.com and seven Loewe boutiques worldwide. The $2,900 jumpsuit is currently on backorder (when something Rihanna-related goes live, trust it will sell out in an instant), but there are plenty of options to snag the Loewe look for less.
The timing of Rihanna's Super Bowl Loewe jumpsuit becoming shoppable couldn't be more perfect. Firstly, because we all know that red is the color du jour—cherry, scarlet, mulled wine—try any hue in the rosy color's family, and you'll be on trend. Secondly, the memorable outfit makes for a fantastic 2023 Halloween costume. You can head to TikTok to learn her Superbowl choreography to make it a full-on Halloween performance.
But beyond a killer costume, we love a utilitarian boiler suit because it gives "fashion forward" and "always agile" at the same time. The one-and-done versatile piece is not only fashionable but also practical and comfortable. Rihanna famously wore it for the performance of a lifetime, but you can wear it at a creative workplace, to fun events, or just to run errands on a Saturday. Pair a jumpsuit with everyday accessories and shoes like UGG boots or Nikes or dress it up with a matching red corset à la RiRi for night events.
Shop Rihanna's Super Bowl Jumpsuit
Celebrity news, beauty, fashion advice, and fascinating features, delivered straight to your inbox!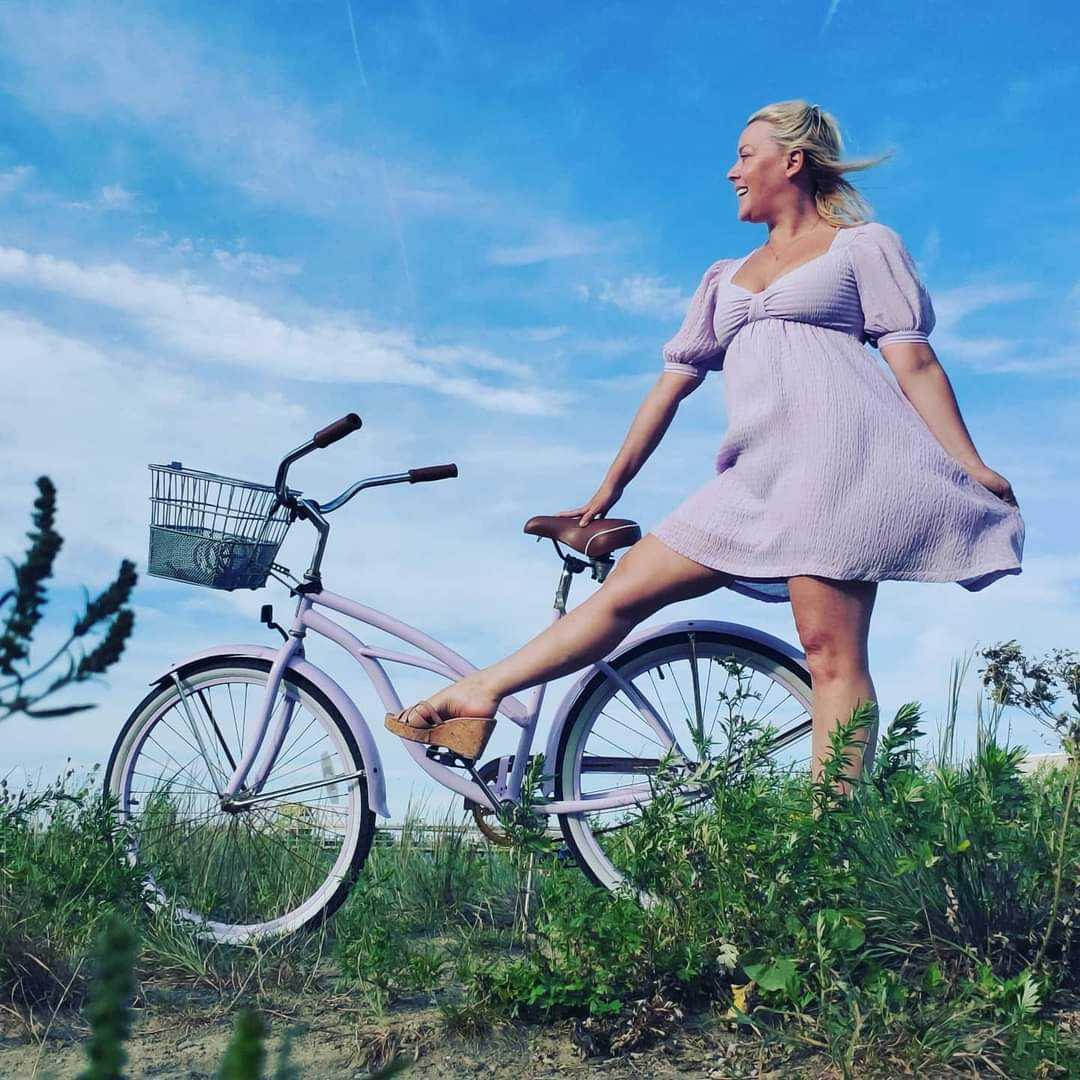 Fashion and Beauty Writer
Jewel Elizabeth is a New York-based writer and the blogger behind the sustainable fashion site, RentedThriftedReal.com. She writes about style steals, beauty deals and home decor finds. Jewel regularly writes for Marie Claire, Time, BuzzFeed and Reductress and almost every day on Instagram at @rentedthriftedreal.