This Season's Surprisingly Cheap Weekend Vacations You Should Book Now
Your bank account will thank you.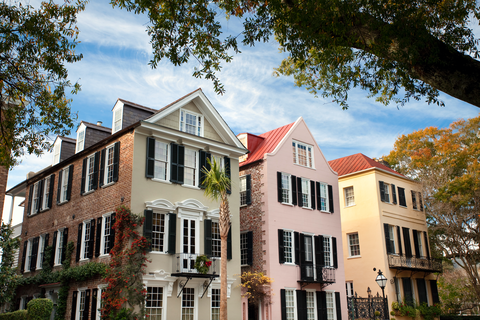 Charleston, South Carolina
STAY: Nestled in the heart of the city's Historic District, Andrew Pinckney Inn dates all the way back to the 1860s. Its West Indies style décor is a coastal living dream at a reasonable price. Take advantage of the outdoor rooftop to enjoy breakfast or a sunset cocktail sipping.
BOOK IT: Andrew Pinckney Inn
DO: For great deals on coveted antiques, head to King Street, where you'll be transported back in time with cobblestone roads and horse-drawn carriages or stroll through Charleston's Farmer's Market at Marion Square Park on a Saturday or Sunday, filled with seasonal vendors, local artisans, music, and even pony rides.
EAT: For lunch or dinner, head to Husk led by James Beard Award-winning Chef, Sean Brock. Chef Brock puts new spins on southern staples, like country ham and biscuits and slow smoked ribs. The generous portions mean you can split for half the price.
For more Charleston recs, head here.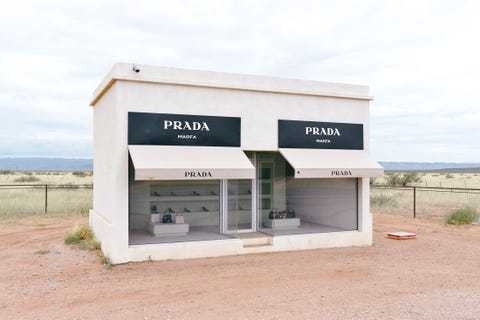 Marfa, Texas
STAY: The end of the year is one of Marfa's quieter times, meaning you can truly enjoy the artist colony and ranching community nestled in west Texas (and snag a great deal). Stay at the mid-century modern Thunderbird Hotel. Minimalist décor and Malin + Goetz bath products ramp up the hip factor, while their hotel bar located across the street makes for a quirky twist.
BOOK IT: Thunderbird Hotel
DO: Located on 340 acres of land, no trip to Marfa is complete without a visit to the Chinati Foundation ($25 for a guided tour), a contemporary museum based on the ideas of one of the most celebrated artists of the 20th century, Donald Judd. Larger than life outdoor sculptures and a light installation by famed artist Dan Flavin make this a do-not-miss cultural experience.
EAT: With interiors and design overseen by Hollywood set designer Sean Dally, you'll feel like you're walking into a movie at Chef Rocky Barnette's new restaurant, The Capri. The menu offers unusual fare like tempura fried yucca blossoms, prickly pear wine, and if you're feeling bold, Oaxacan-style toasted grasshoppers. With the restaurant only steps away from the Thunderbird Hotel, the money you save on a cab can be spent on another round of mezcal.
London, England
STAY: For once, a trip across the pond won't run you dry. With flight deals as low as $99, a trans-Atlantic weekend away is a no-brainer. In the ultra-posh Covent Gardens neighborhood, One Aldwych is a 5-star steal, offering 4 nights for the price of 3.
BOOK IT: One Aldwych
DO: One of the top cities for free museums, London's Tate Modern International Modern and Contemporary Art Museum is a one-stop shop for all the greats like Matisse and Rothko. Visit any day of the week for free admission, with the exception of the museum's rotating special exhibits.
EAT: Borough Market, London's oldest and most renowned food and drink bazaar is a budget eats dream. You could get by on free samples alone, but trying a little bit of everything won't set you back much either. Visit Wednesday through Saturday for peak vendor days.
PRO TIP: While a London taxi ride must be experienced at least once, buy a pay-as-you go travel pass for the Tube which is a cheaper way to ride and it usually adds up to less than the Day Travelcard.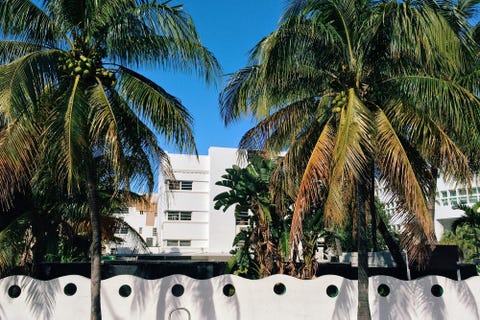 Miami, Florida
STAY: The perfect girlfriend getaway, Washington Park Hotel is a shining example of Miami's Art Deco architecture. While winter months are Miami's peak season, nightly rates are still super affordable with a bike rental included in every guest's stay.
BOOK IT: Washington Park Hotel
DO: Keeping a budget doesn't mean you should sacrifice fun. Visit one of Miami's free beaches, or spend the day exploring Wynwood Walls, a community celebrating graffiti and street artists with life size murals and a curated collection of rotating art exhibits.
EAT: Miami is known for their acclaimed cuisine, and while a great meal might break the bank, book a lunch reservation instead for a fine meal at a friendlier price. La Mar by Gastón Acurio overlooks the Biscayne Bay in Brickell, about 20 minutes outside of South Beach, and has a Sunday brunch menu that will keep you satisfied all day long.
For more Miami recs, head here.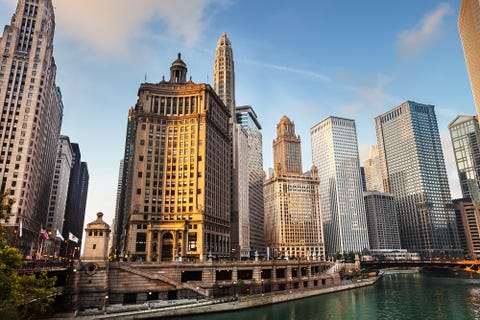 Chicago, Illinois
STAY: Take it from Ferris Bueller, a day off in the Windy City might be exactly what you need and the newly opened Ace Hotel has you covered. The property, located in the trendy West Loop area, has a major cool factor-located in a once working, Italian-American cheesemaking factory. Waydown, the hotel's rooftop bar and lounge offers a full calendar of free art, film, and music events open to the public. Plus, their "tinseltown" promo gets you deals on a room.
BOOK IT: Ace Hotel
DO: There's no loss for free fun in the city, with attractions like Millennium Park (a bean selfie is a must) and window shopping on the Magnificent Mile. If the weather holds, book an Architectural Cruise on the Chicago River ($23 per person) for a look at the city's most beautiful buildings.
EAT: Visit Portillos, originally named the "Dog House" for an iconic Chicago-style hot dog. A frank plus all the fixings and a side of crinkle fries will only run you $5.15.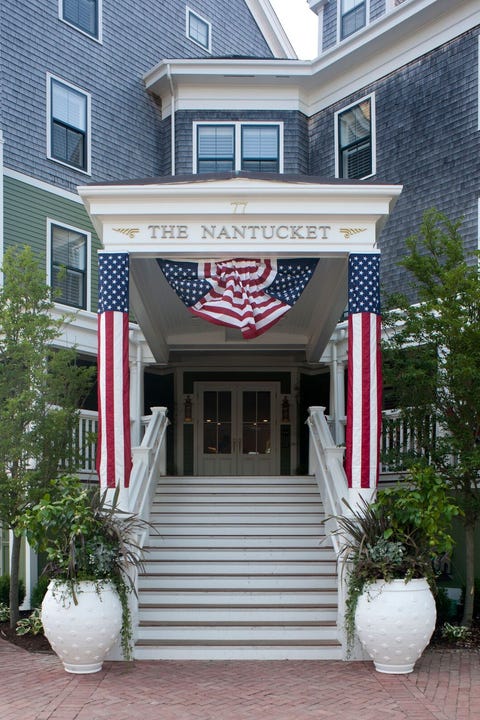 Nantucket, Massachusetts
STAY: While Nantucket summers are a playground for New Englanders, the fall is the island's best kept secret, with an auburn landscape and a quiet disposition. Originally built in 1981, The colonial spirit of the Nantucket Hotel is the best of old-meets-new and is the only resort open year-round. While a stay at the hotel in the summer comes with a price tag of $625 a night, come fall rates drop to a cool $125. The classy establishment also comes with a complimentary tea time and vintage shuttles to get around town.
BOOK IT: Nantucket Hotel
DO: Learn about how the remote island of Nantucket came to be with a walking tour of the Old Historic District ( $6 per person) or take a free walk around one of the beautiful beaches and stay for the picturesque sunset.
EAT: One of the great parts of traveling in the off-season? No reservations needed. Head over to the popular Station 21 restaurant, offering a three-course prix fixe menu for $25, Tuesdays through Thursdays. Homemade pizzas, fresh pastas, and mouthwatering cocktails are truly a steal. For local brews, live music, and some food truck action, head to Cisco Brewers and imbibe with their seasonal Pumple Dumkin Spiced Ale or one of the other highly-rated ciders.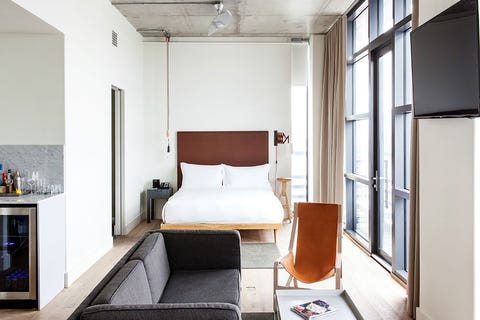 Long Island City, New York
STAY: Only a stone's throw away from pricey Manhattan, Long Island City's Boro Hotel is one of the first design-minded hotels in the Dutch Kills neighborhood with a minimalist aesthetic and panoramic views of the city. A room comes at the super affordable price tag of less than $200 per night.
BOOK IT: Boro New York
DO: Hopping on public transport will have you to New York City in minutes, but don't discount the long list of things to do in Queens. If museums are your thing, visit contemporary art museum MoMA PS1- the sister of Manhattan's renowned Museum of Modern Art. Suggested fees are $5 for children and $10 for adults. To get in a killer workout, visit The Cliffs at LIC, an indoor rock climbing arena for beginners and experts alike. Take an intro climbing class or climb freely with an all-day pass.
EAT: Long Island City has a booming food scene with restaurants that rival Manhattan's in both taste and price. For an eclectic take on the traditional steak house, visit M.Wells located in a converted auto-body shop. For a night cap, head over to craft cocktail bar, Dutch Kills. Their in-house sandwich shop, Hendu's, is open seven days a week from 5PM-1AM for late night munchies that won't break the bank.
For more New York recs, head here.
This content is created and maintained by a third party, and imported onto this page to help users provide their email addresses. You may be able to find more information about this and similar content at piano.io