These 9 Places in America Will Pay You to Move There
If you prefer the countryside, you'll love this news.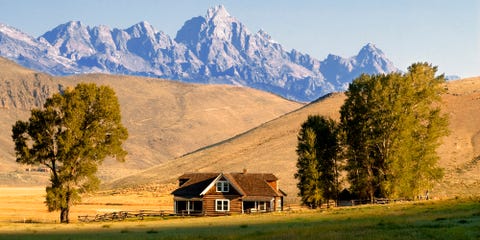 As more Americans move to cities, rural towns—and even entire states—are looking for new ways to incentivize people to move to the countryside.
While 54% of Americans lived in rural places in 1910, that number fell to 19 percent by 2010, Zillow reported. To revive their communities, these places are hoping that everything from cash grants to paying off student loans and giving away free land will help draw a younger generation to them. But it's not just small towns that hope to draw more people to them with these programs. Some cities like Baltimore and even entire states like Alaska will pay you to be their newest resident.
This content is created and maintained by a third party, and imported onto this page to help users provide their email addresses. You may be able to find more information about this and similar content at piano.io