I Traveled to Colombia to Help Rescue a Puppy for the 2020 Puppy Bowl
A behind-the-scenes look into my journey with Cartagena Paws.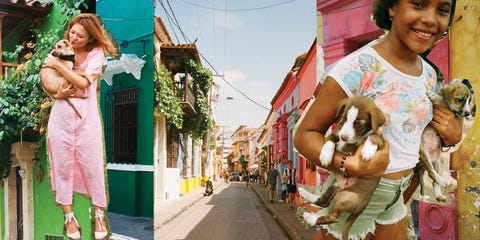 Who needs the Super Bowl when you have the Puppy Bowl? On Sunday, February 2, Animal Planet will host the 16th annual Puppy Bowl where 96 adoptable puppies from 61 animal shelters and rescue organizations will play against each other in the puppy version of a football game (you can see this year's roster here). The end goal? For all of the puppies to find loving homes.
Elementary school teacher Maureen Cattieu, who founded Cartagena Paws—a non-profit organization based in Colombia dedicated to rescuing abandoned animals—helped bring puppies over to the United States for the annual event. Because the puppies need flight companions, Cartagena Paws relies on volunteers to bring them back safely to the U.S. That's where I come in.
Get a behind-the-scenes look at my journey with Cartagena Paws before the 2020 Puppy Bowl, ahead.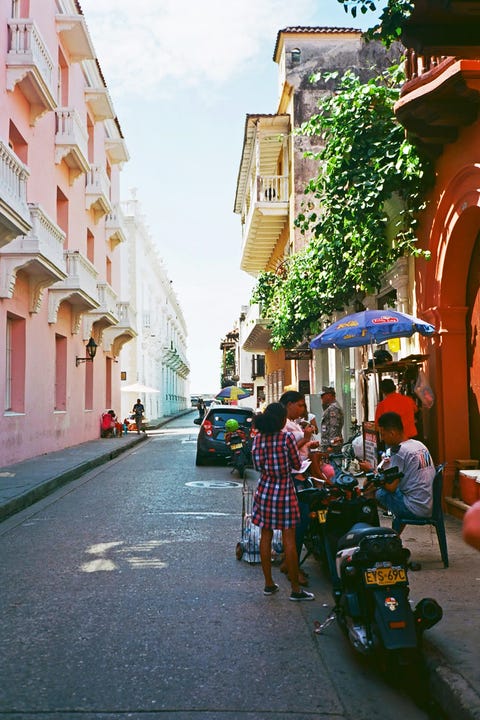 Day 1
Arriving in Cartagena, Colombia. It was a sweltering 91 degrees and beautiful.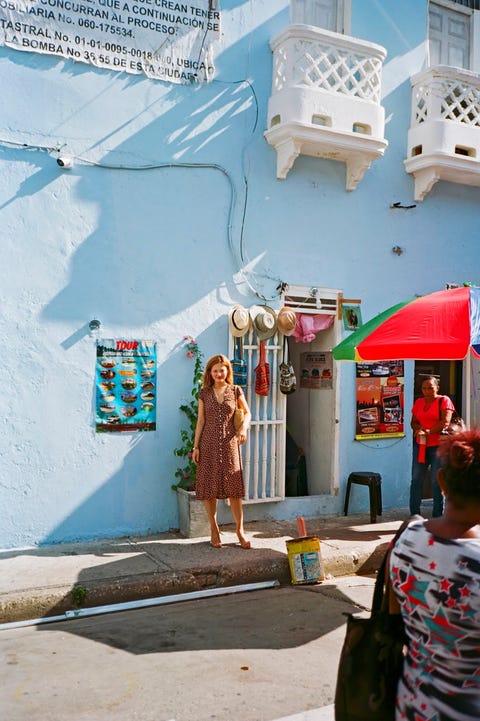 Day 1
We immediately took a walk around the eclectic city, which was infused with color and buzzing with energy.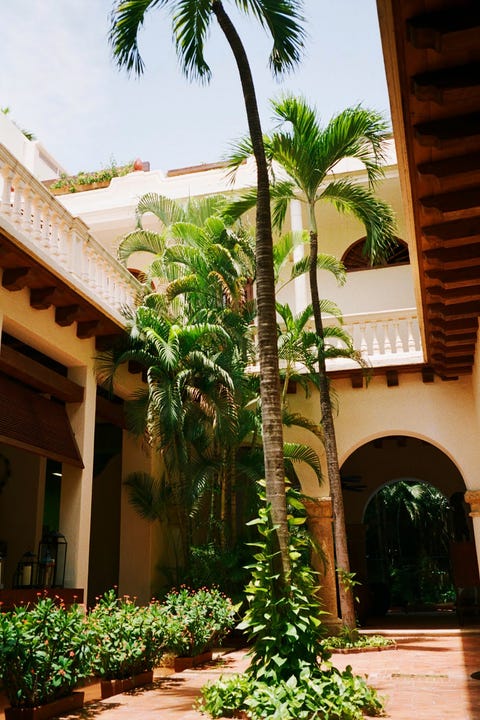 Day 1
The outside of our hotel.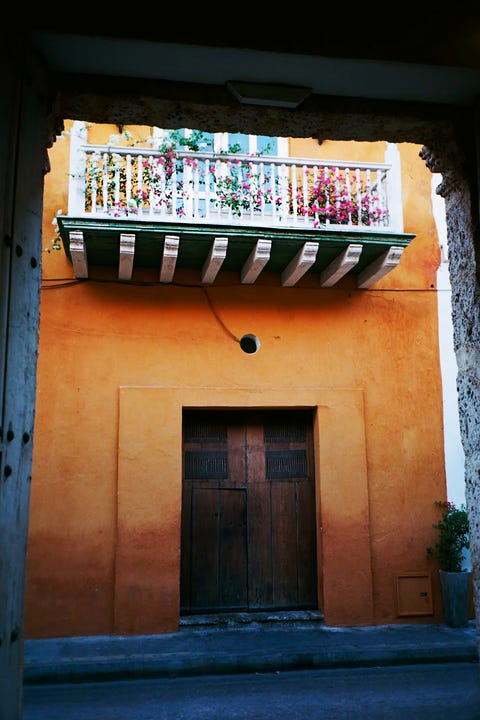 Day 1
Every corner is gorgeous.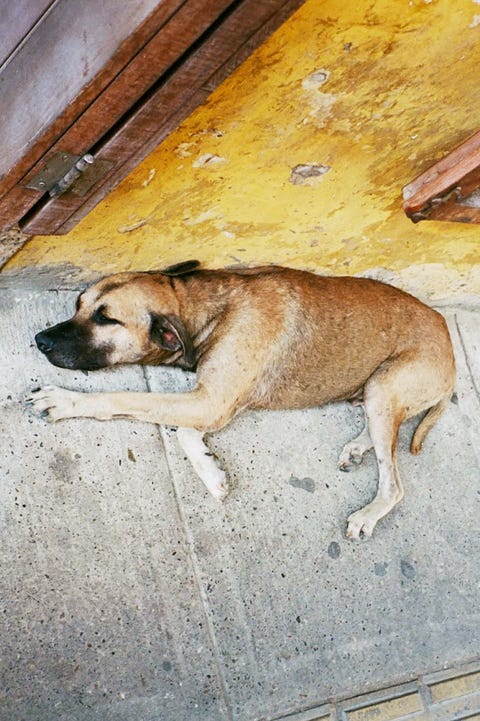 Day 1
We came upon a homeless dog in the street. They were all so gentle.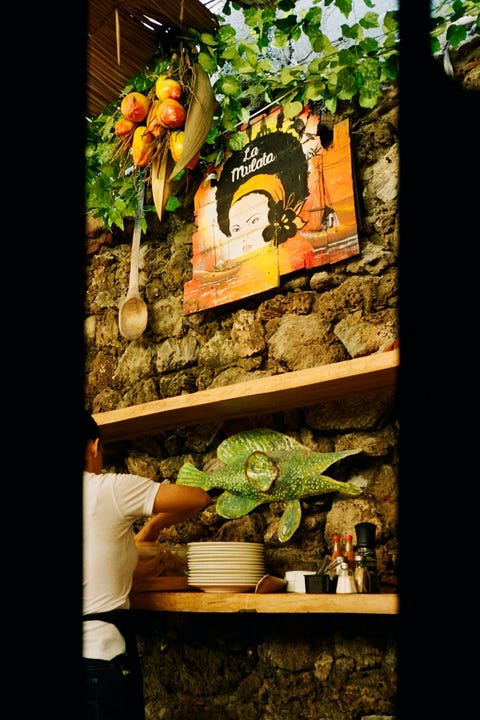 Day 1
Our first meal was at a local restaurant called La Mulata that had a menu solely in Spanish, where we shared ceviche and avocado salads with rice pyramids. YUM.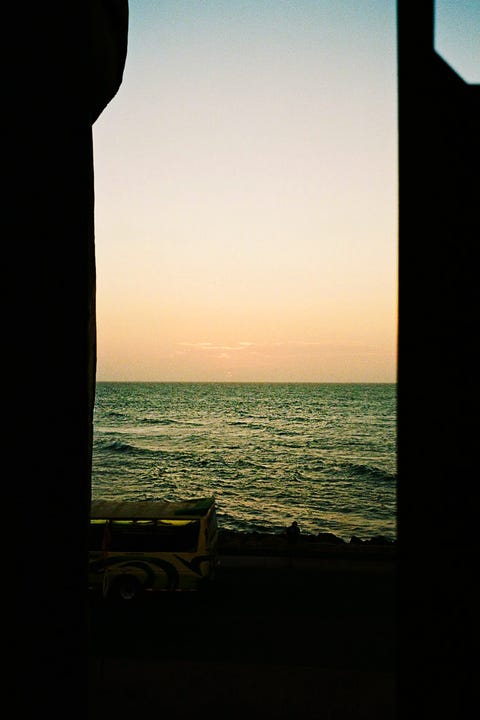 Day 1
First sunset! I mean, not bad, eh?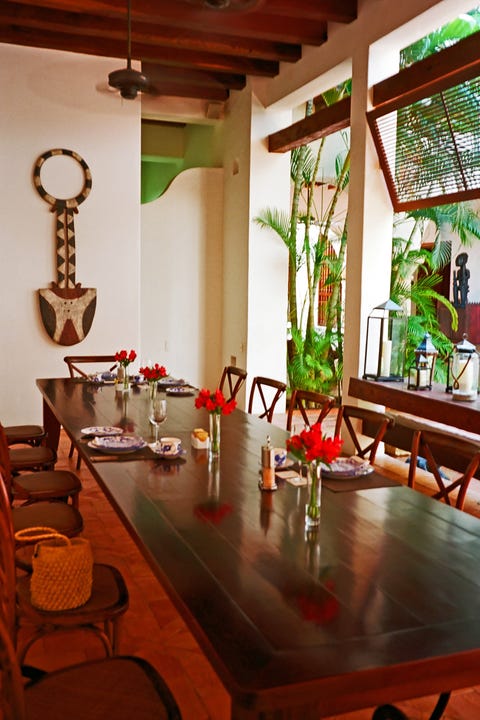 Day 2
Breakfast at the hotel. The colors here are just so lush.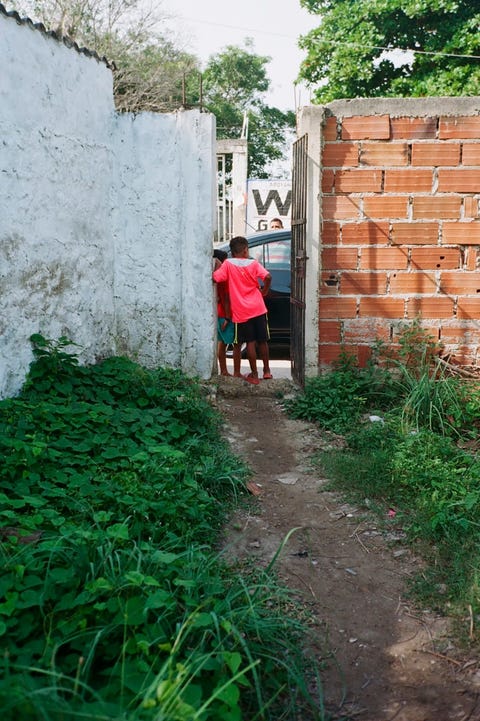 Day 2
We entered La Boquilla Via, an impoverished community in Cartagena, where the rescue provides education programs for the children and people who live there.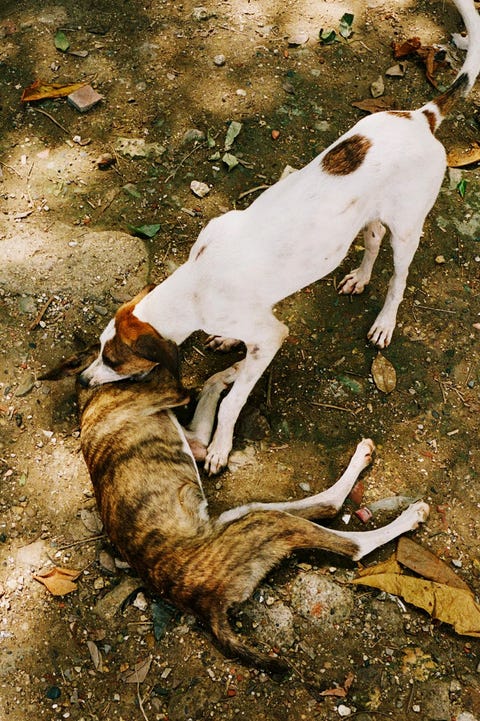 Day 2
Two sweet dogs from the villa playing together.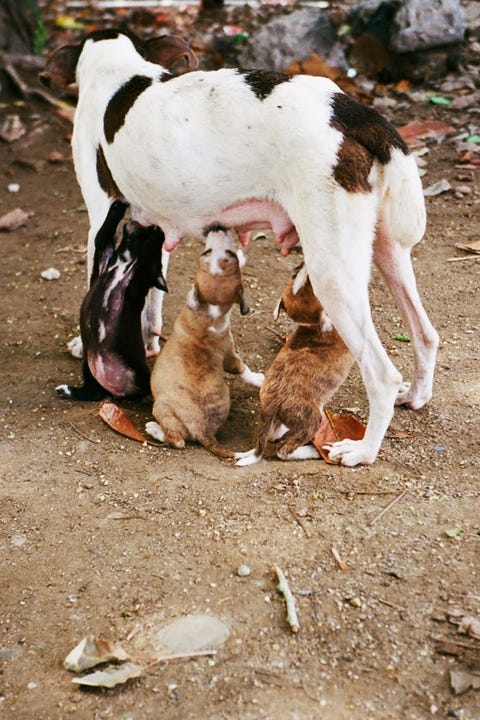 Day 2
Here she is nursing her pups!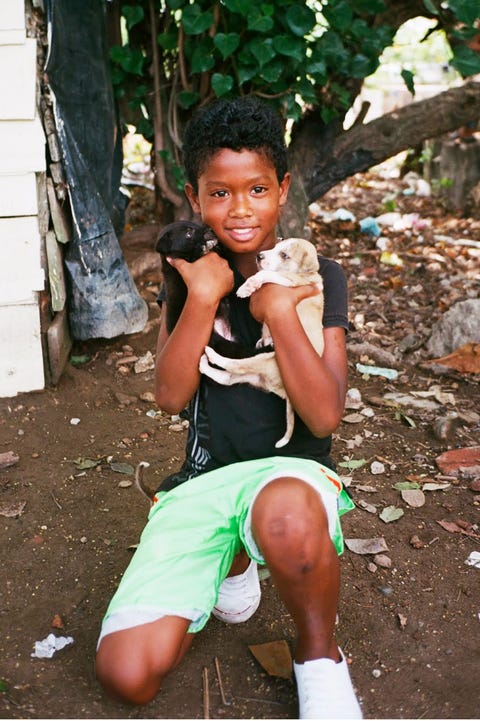 Day 2
This little boy was so excited to show off the puppies. I couldn't decide who's cutest.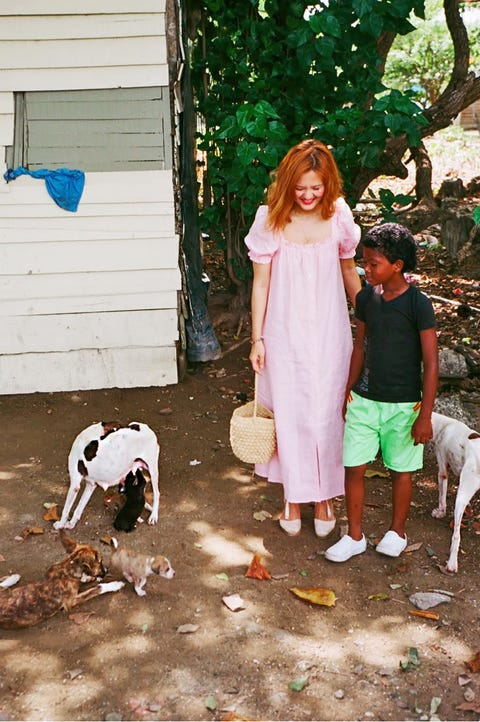 Day 2
Feeling humbled and blessed to be with the animals and children.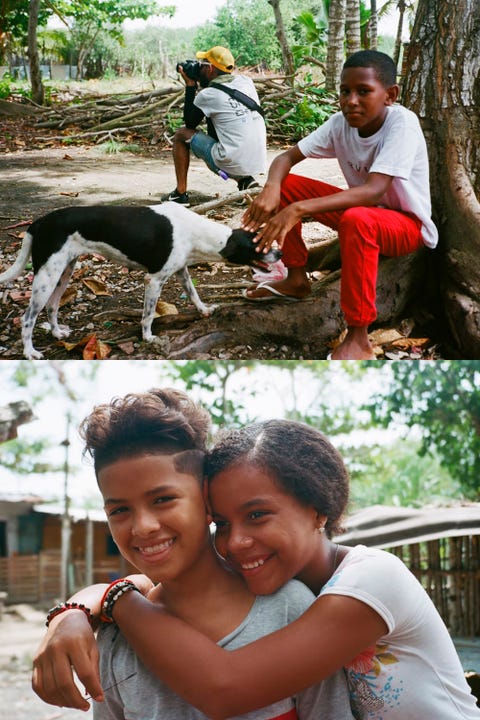 Day 2
The kids have never seen a Chinese person before, but we found a common language: The Karate Kid. They told me they loved the most recent rendition of that movie. Thanks, Jackie Chan!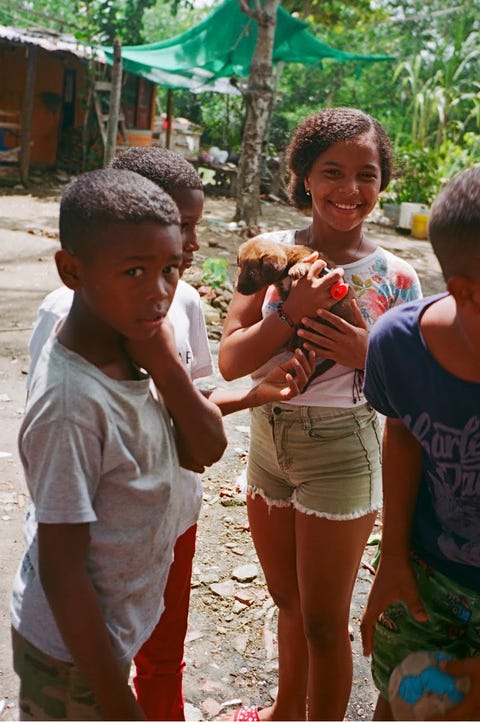 Day 2
They were all so eager to show us the puppies.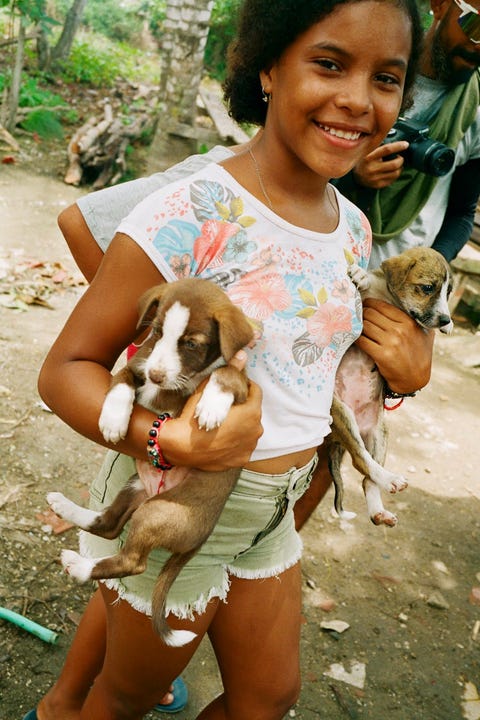 Day 2
The children had a way with the animals that made them feel safe.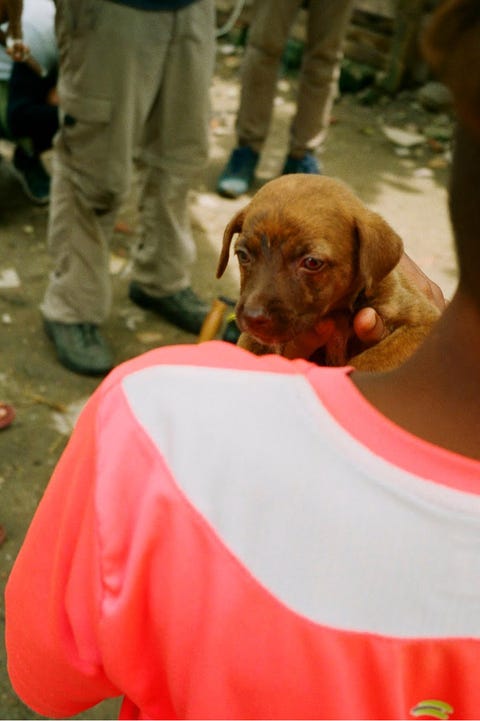 Day 2
Sick of looking at pictures of puppies? No? Okay.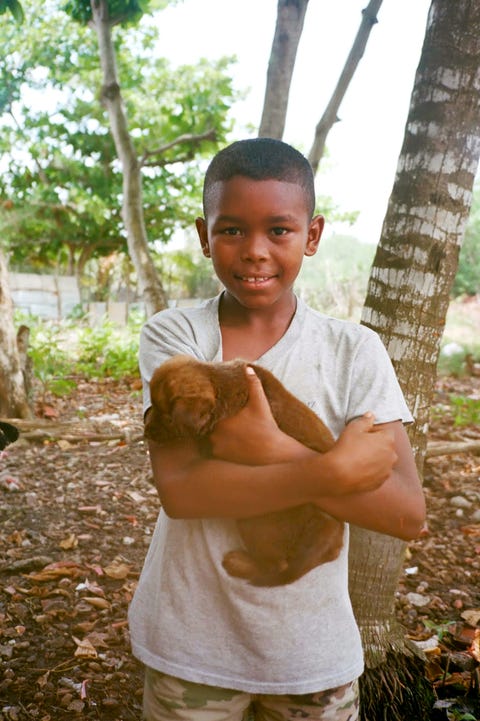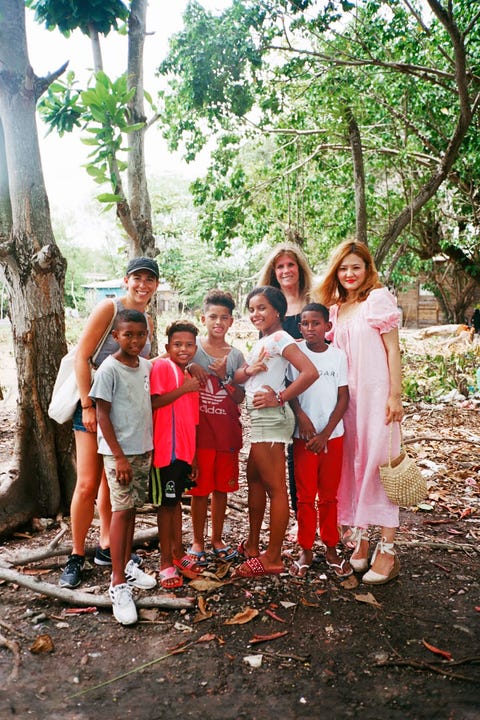 Day 2
Group pic! The adults from left to right are Nicole Vanderploeg from Animal Planet, award-winning animal advocate Jill Rappaport, and me, dog lover.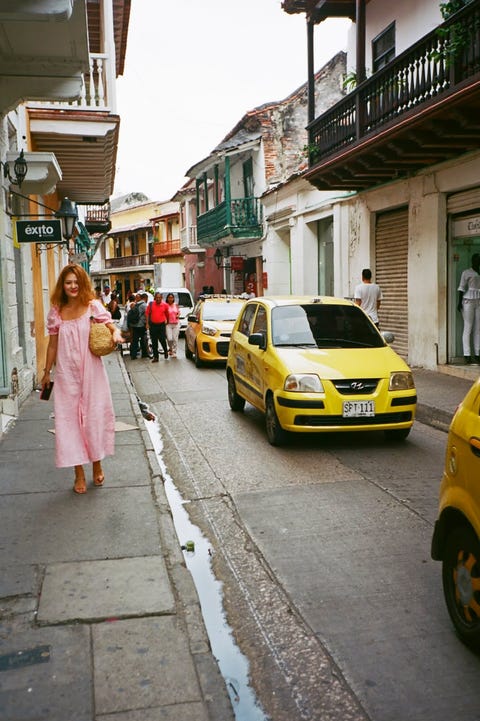 Day 2
Me, per usual, running around in search of food.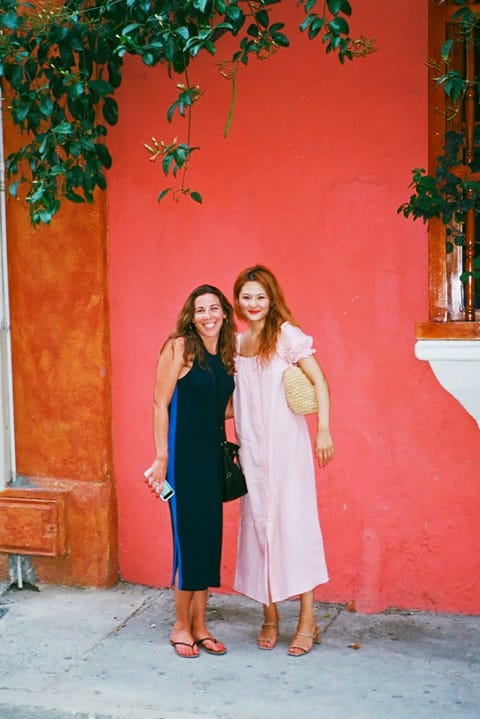 Day 2
Nicole and I, right before we found the food...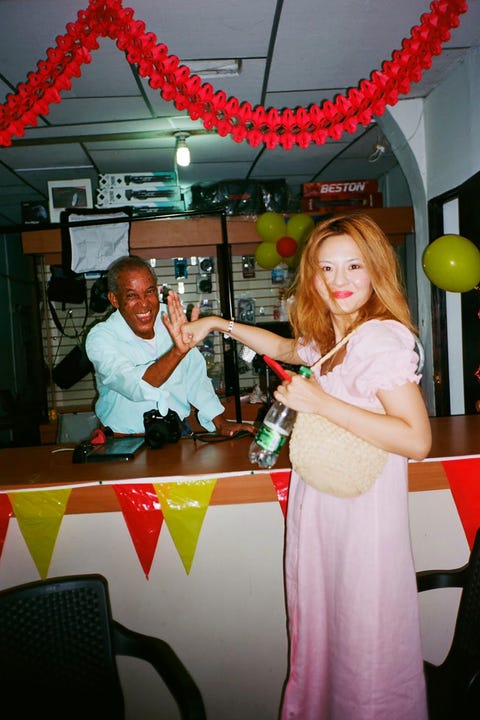 Day 2
...But not before we ran out of film! We went on a mad hunt to find it, and when we finally did, we cheered when we walked into the photo shop.
The shopkeeper insisted we fist-bump. Well, in this case, it was a fist palm-bump. Doesn't have the same ring to it, but it works.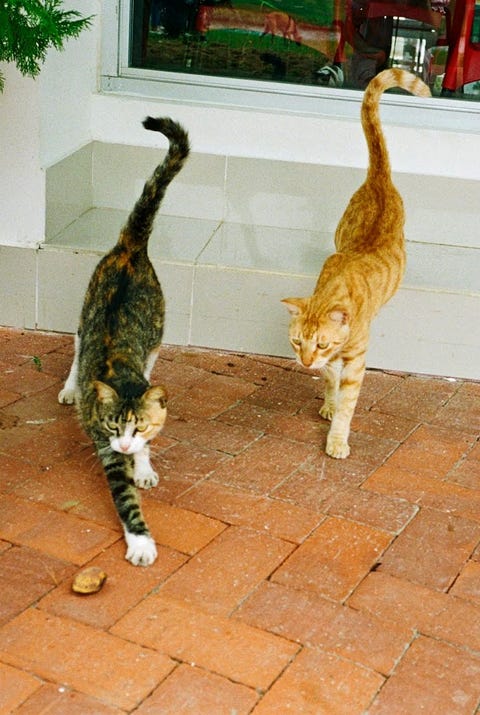 Day 2
On our way to pick up the rescue pup, we saw cats outside of the animal shelter. There are so many stray animals everywhere and we wanted to take them all!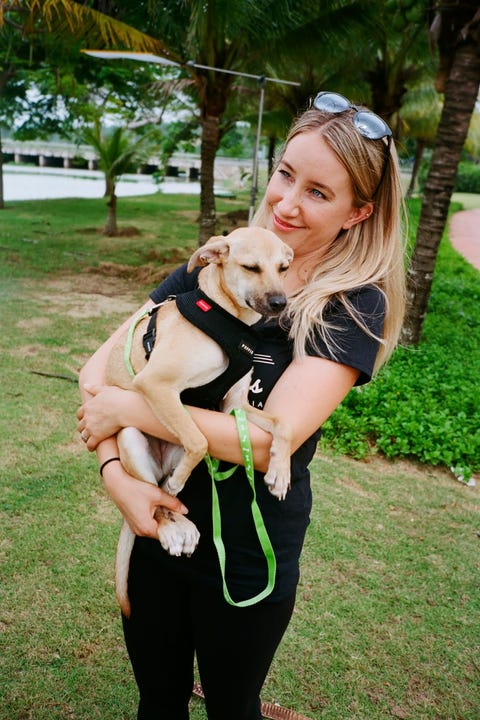 Day 2
HERE SHE IS! Sol means "sun." She's being held by Rose Kenney, co-director of Cartagena Paws.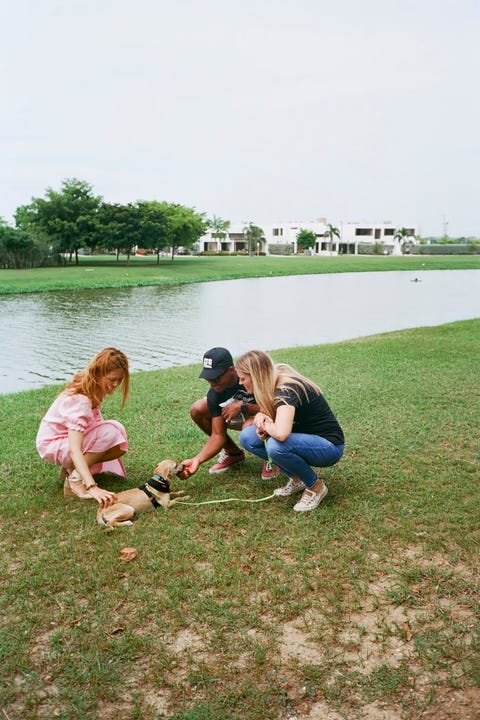 Day 2
Sol was a well-behaved angel since day one. After a few months of care and vet appointments, she's been adopted by a family in Key West, Florida.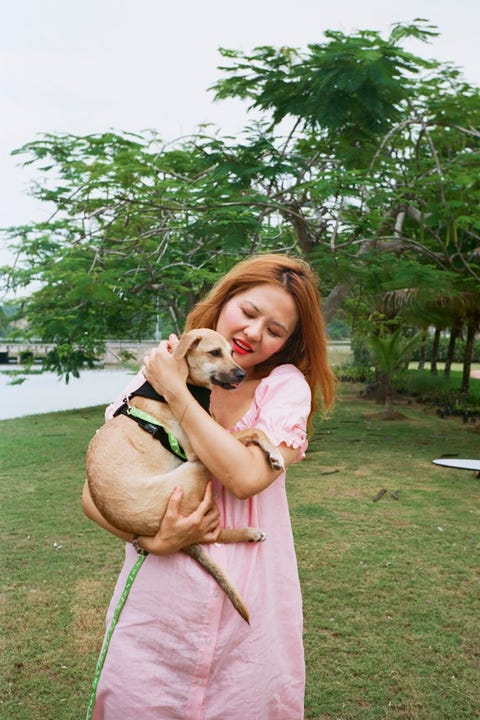 Day 2
Me, looking straight into the "sun."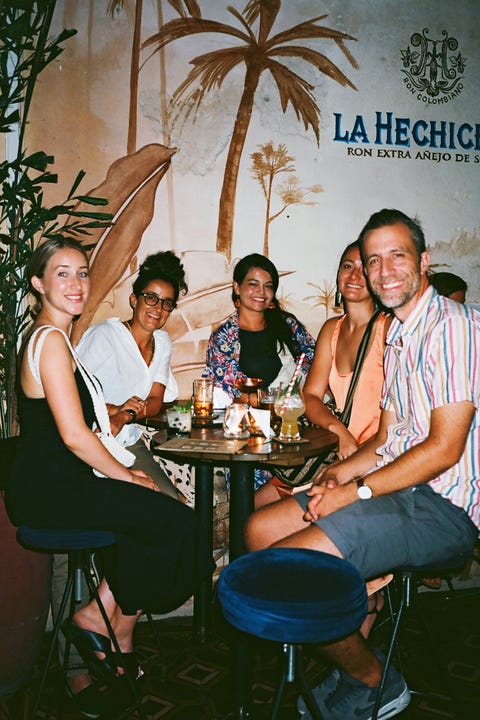 Day 2
The team of volunteers at dinner! Left to right: Rose Kenney, co-director; Camila Mejia, fixer for shoot; Angelica Torres, rescue & rehab, Cartagena Paws; Jazmin Perez, Cartagena Paws; Simon, producer.
We should all be wearing "Must Love Dogs" shirts, TBH.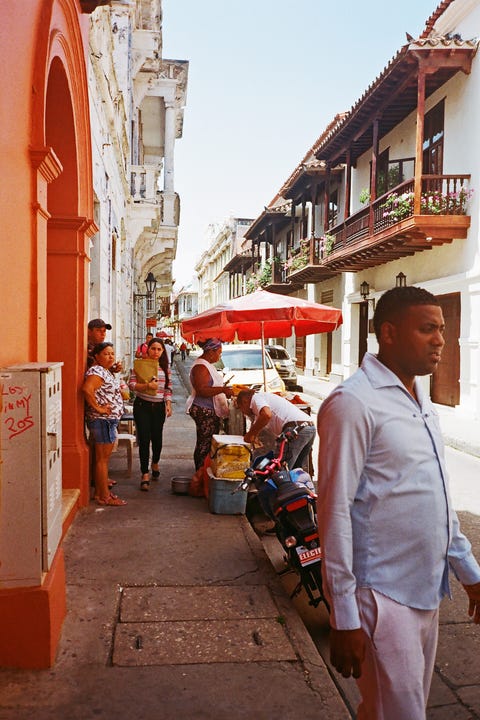 Day 3
Saying goodbye to Cartagena!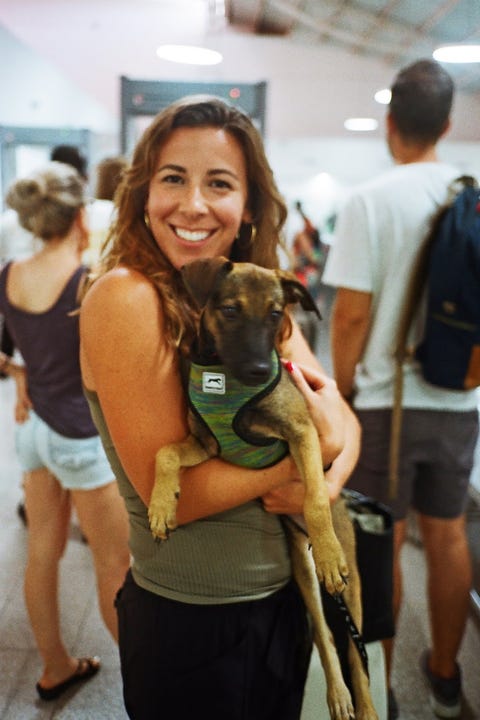 Day 3
At the airport, we meet Star, the other puppy that we brought back with us to the U.S. Here she is with Nicole.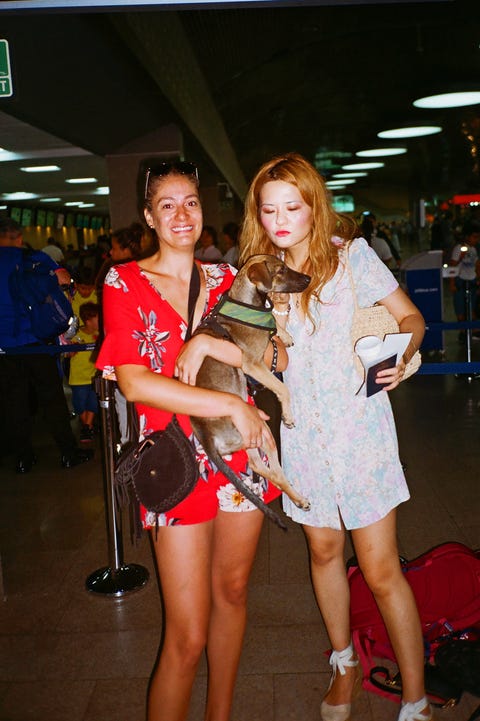 Day 3
Jazmin had to say goodbye to Star and I think the pup knew!
This content is created and maintained by a third party, and imported onto this page to help users provide their email addresses. You may be able to find more information about this and similar content at piano.io