5 Worst Case Vacation Scenarios—and How to Fix Them
Check out these must-know survival tips for overcoming your worst-case vacation pitfall.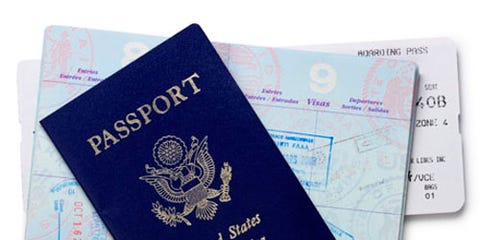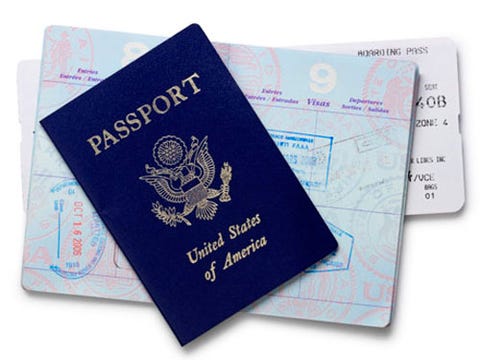 Worst Case Scenario: You lost your passport.
Before you go: Color copy your Passport and a secondary government-issued photo ID, like your driver's license. Write the phone number of the US embassy in the country you're visiting on the back, and pack the copies in a separate place from the originals—so if one gets lost or stolen, you'll have backup ID. The fix: Call the US embassy right away and report your passport stolen; it may be a few days before you can pick up a new one, but having copies can expedite the process.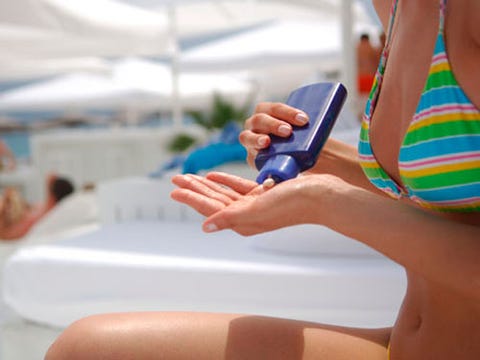 Worst Case Scenario: You got sunburned—bad.
Before you go: Pack sunscreen of at least SPF 30, plus a floppy sun hat (think JLo). We like La Roche Posay Anthelios sunblock—it stays on, won't make you break out or irritate sensitive skin, and protects from UVA and UVB rays. Also bring Advil and aloe. The fix: Get out of the sun. Take a cool shower or apply cool compresses to the burned areas. Pop an Advil to reduce pain and swelling, then slather yourself in non-menthol, all-natural aloe vera gel. If you're sensitive to the touch, try Solarcaine—cooling aerosol aloe vera with numbing lidocaine. Don't pick or peel! Drinks lots of cold water, and keep blisters clean so they don't get infected.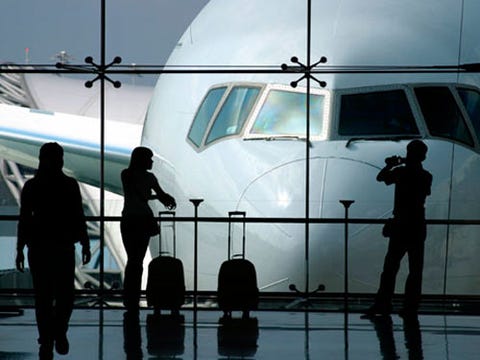 Worst Case Scenario: Your airline went bankrupt.
Before you go: Consider whether you really want to book with a small, independent carrier versus a larger one less vulnerable to an abrupt work stoppage. If you choose the indie airline, invest in travel insurance. Be sure to print out e-tickets or other proofs of purchase. The fix: Call the airline immediately for instructions. You'll want a refund, but also another method of transportation to your destination. Find out if the airline has made alternate arrangements for stranded passengers with another airline. If not, try to book standby on another airline. You may have to pony up for a new ticket.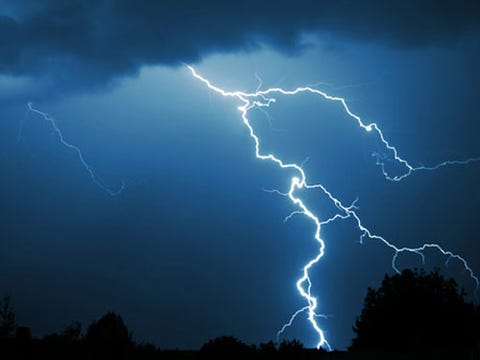 Worst case scenario: Your tropical paradise getaway is ruined by torrential downpours.
Before you go: Pack a deck of cards, and load your video iPod with a new movie or two. The fix: Head to the hotel's bar or restaurant and bust out the cards and iPod. Odds are you're not the only traveler ruing the lousy weather. Pretty soon, you'll be the life of the party.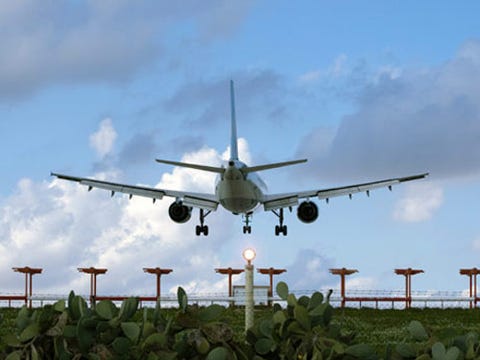 Worst case scenario: You missed your flight—which connects to a cruise ready to sail.
Before you go: Avoid scheduling lunchtime or afternoon flights—those tend to run late. The earliest flights out, the better. The fix: Call the airline, tell them you're running late, and ask if you can switch to another flight, even one with a connection if it gets you to your destination to catch your next connection. Offer to fly out of another airport if you're in an area with several. Then call the cruise line immediately for guidance.
This content is created and maintained by a third party, and imported onto this page to help users provide their email addresses. You may be able to find more information about this and similar content at piano.io