The Most Over-the-Top Experiences Money Can Buy
Dollar dollar bills = seriously spectacular opportunities.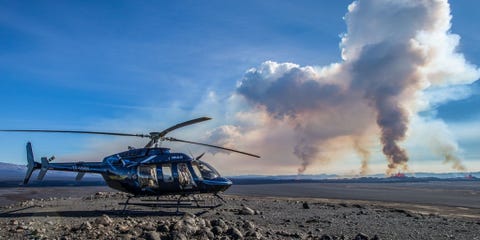 If we've learned anything over the past few years—in this wild world of tiny homes and nomadic lifestyles—it's that people are more likely to spend money on experiences rather than things. Which is why so many companies and brands are tailoring some that will honestly blow your mind—for the right price. Here, a look at some of the most over-the-top, absolutely incredible experiences money can buy. *Checks bank account, cries*
1
A Helicopter Ride in Iceland to Have Dinner in a Volcano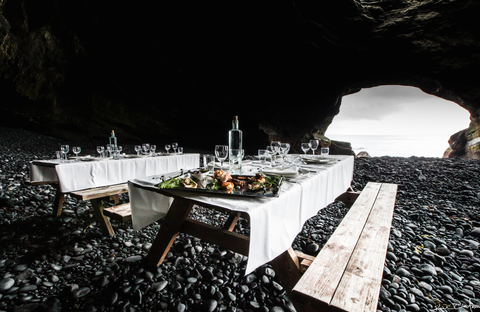 Yes, truly. Jacada Travel, the luxury tour operator, offers extremely customizable helicopter tours through Iceland that lets you eat in the Thrihnukagigur volcano's magma chamber. (Don't worry, the volcano is dormant.) You can also have dinner atop a glacier, if hot magma ain't your thing. FWIW, they also offer other crazy experiences, like seeing an opera performance in a volcano and dining under the statue of David in Florence. Casual.
Prices start at $14,280 (including hotel stays), jacadatravel.com
4
An $80,000-a-Night Luxury Suite in Geneva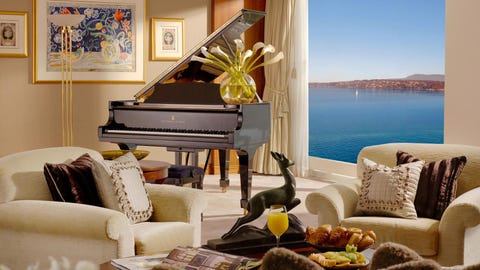 The Royal Penthouse Suite at the Hotel President Wilson is a 12-bedroom and 12-bathroom suite with views of the Alps, a grand piano, a fitness room, a private guard room, bulletproof windows, a wraparound terrace, and a private elevator. It's also the most expensive hotel room in the *entire* world. The suite also comes with a private staff of a butler, chef, and personal assistant. You know, in case you don't already have those.
Starting at $80k, hotelpresidentwilson.com
This content is created and maintained by a third party, and imported onto this page to help users provide their email addresses. You may be able to find more information about this and similar content at piano.io