10 Little-Known Summer Travel Destinations to Visit Before Everyone Else Does
*Books ticket, gets all the Instagram likes*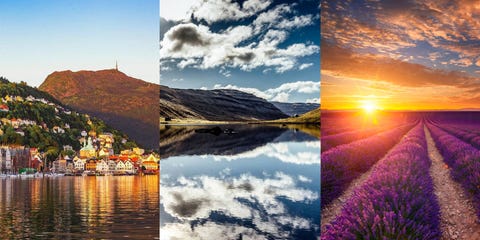 Design by American Artist
Tired of the tourist traps? Yeah, same. (Half the fun of traveling is *discovering* something, you know?) Here, 10 new "It" destinations to start exploring ASAP, before everyone else does.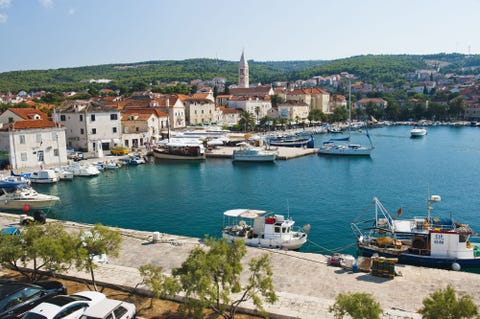 Croatia has become a popular tourist destination as of late (we'll blame Game of Thrones for that one) but since it's rather large, most people visit Split, Hvar, and Dubrovnik and end up stopping there. If you're headed that way, make sure to add Brac Island to your list of must-sees.
An easy ferry ride from Split, Brac Island is actually home to the country's most famous beach, Zlatni Rat. Plus, since it is a boat trip away from the mainland, hotel stays tend to be cheaper and beaches along the island have fewer crowds–an instant plus in the midst of summer. While you're there, make sure to explore Skrip, the oldest settlement on the island, where you can see castle remains and ancient city walls. You can also swing through the Museum of Olive Oil (Brac is famous for their olives) and the Native Museum.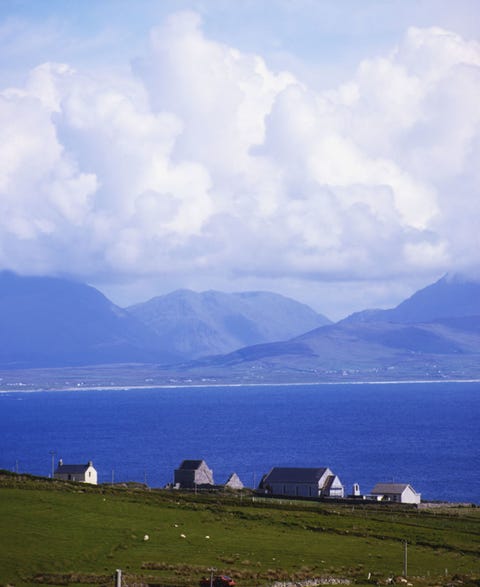 Considering the fact that Ireland's weather is often unpredictable, it doesn't really have an off-season, making summer as good a time as any to visit. The west coast's breathtaking terrain is perfect for those who are adventurous enough to rent a car and explore—expect to discover sandy beaches, rolling green hills, and friendly Irish folk at every turn.
The easiest starting point is Galway (accessible from Dublin), where you can then head to towns like Cong and Murrisk for more sightseeing. Make sure to stop by the Ashford Castle (which has since been turned into a luxury hotel) as well as Doolough Valley, a landmark from the Great Famine. There will be plenty of gorgeous views (and horse sightings!) along the way, so build in time to your travel itinerary for stops as you'll be pulling your car over the entire way.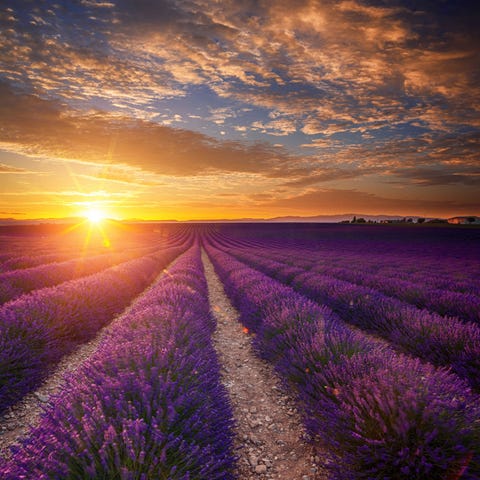 While many of us have Paris or Cannes on our bucket list when it comes to France, the southeastern region of Provence is a must for a quaint, picturesque retreat. Filled with lavender fields and olive trees for miles on end, the region is well-known for their friendly people, fabulous food and drink, and quiet towns.

Not surprisingly, much of the countryside has inspired artists like Paul Cézanne (who was a native of the area) and Picasso, and the towns are a mecca for gothic-style architecture buffs and antiquing addicts. While there, pay a visit to the lavender fields for the once-in-a-lifetime views, and stroll through an olive oil farm for a tasting. You of course won't go hungry here, as almost all ingredients are fresh from neighboring farms and utterly delectable.
8
Punta del Este, Uruguay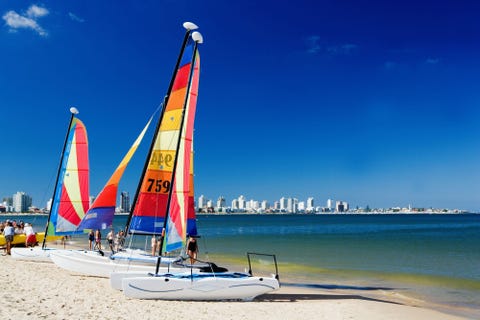 If you'd rather live it up Miami-style, head over to Punta del Este in Uruguay, known for its sprawling beaches and roaring nightlife. Brazilians have been vacationing in this spot for years, but it's just now starting to become a destination for Europeans and Americans alike.
Make sure to check out La Barra (it's hard to miss) as it's the trendiest neighborhood and you'll be able to choose from your stretch of beach populated by surfers or sun-tanners. If you need a break from the beach, browse the local shops selling handmade baskets, textiles and jewelry before heading to Casa Pueblo, a museum (in a castle!) that showcases the work of Uruguayan artist (known as their own Picasso) Carlos Páez Vilaró.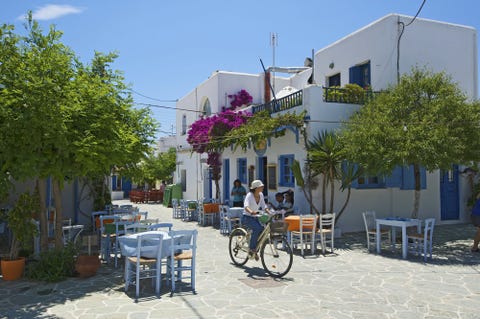 Instead of booking the always-crowded Mykonos or Santorini for your trip, take the road less traveled and head to Folegandros, for a more authentic look at Greek life. Full of traditional Greek architecture and breathtaking views, the island is packed with quiet beaches and authentic cafes.
Make sure to visit Agali and Ambeli, two of the best beaches on the island, as well as the town of Kastro, which is the oldest community on the island and has a mix of traditional whitewashed buildings and medieval ruins. For fabulous views of the island (and minutes from Chora, the largest town) stay at Hotel Kallisti, and dine at Zefiros nearby to try the local cuisine.
This content is created and maintained by a third party, and imported onto this page to help users provide their email addresses. You may be able to find more information about this and similar content at piano.io