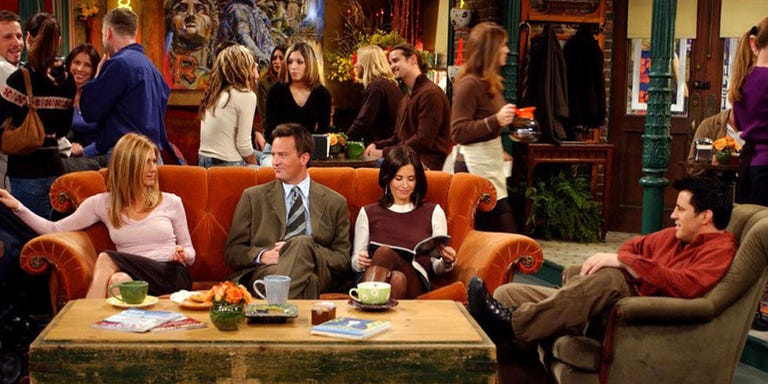 There are people who drink coffee for the Instagram, and then there are people who drink coffee because it is as essential as food, water, shelter, oxygen, and WiFi, and without it, they would cease to function. Here, get to know seven fictional characters whose love for the stuff couldn't *get* any more lifelike.
1
Penny from 'The Big Bang Theory'
There are two kinds of coffee drinkers in the world, and both of them are portrayed in this video. #TeamSheldon
2
Everybody from 'Friends'
Scientific American worked out how much coffee Joey, Chandler, Ross, Phoebe, Rachel, and Monica ingested over the show's 10 seasons, and let's just say the final calculation is...unreal.
3
Selina Meyer from 'Veep'
If you'll remember, this is the fictional White House exec who once gave coffee the highest compliment it can ever hope to achieve. (Let's just say it was very high praise.)
4
Miranda Priestley from 'The Devil Wears Prada'
Say the next line with me: "Has she died or something?"
5
Kathleen and Joe from 'You've Got Mail'
TBH, like 70 percent of this movie takes place in establishments that specialize in hot roasted-berry water.
6
Lorelai from 'Gilmore Girls'
"Oh, I can't stop drinking the coffee. I stop drinking the coffee, I stop doing the standing and walking and the words putting into sentence doing." Same.
7
Dale (mostly) from 'Twin Peaks'
Coffee. Pie. In the Twin Peaks world, they go together like PB & J.