Eco-Chic: Organic, Vegan, Fragrance and Gluten-Free Gets A Makeover
Best of all, each fragrance-free delight, like all Dessert Essence goodies, is 100 percent biodegradable, cruelty and wheat/gluten free. Seriously, this company is great. Not only do they support the efforts of organic farming (a big plus in my book)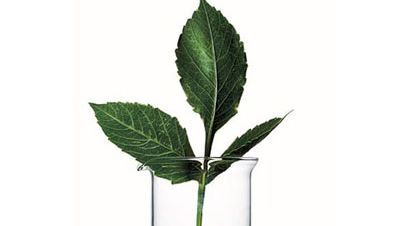 (Image credit: Svend Lindbaek)
In an age where body sprays promise to turn teenage boys into babe magnets and Celine Dion is the number one perfumer in the world it's sometimes tough to breathe. For those of us with a sensitive snout (or lungs) it's painful, sometimes even debilitating to deal with all these (mostly artificial) scents. If you'd rather douse yourself in toilet water than wear some odorous concoction, consider Dessert Essence's latest line of fragrance free indulgences (opens in new tab).
Though rich and lathery, these body washes, lotions, shampoos and conditioners are completely odorless—believe me I did a sniff test. In addition to being absolutely stink-free, the line contains no parabens, phosphates, sodium lauryl/laureth sulfates, phthalates, artificial fragrances or colors. Hmmm, I wonder how many of those are in Eau de Celine?
Best of all, each fragrance-free delight, like all Dessert Essence goodies, is 100 percent biodegradable, cruelty and wheat/gluten free. Seriously, this company is great. Not only do they support the efforts of organic farming (a big plus in my book), but DE manufactures all products utilizing wind power--very cool, indeed. Pick your stink-free saturants at any Whole Foods or health store nationwide.


Olivia Zaleski (opens in new tab) is a green living expert.