Editors handpick every product that we feature. We may earn commission from the links on this page.
This Beauty Vlogger's Trick for Hiding Zits Is Honestly Freaking Genius
I *guarantee* you haven't tried this hack before.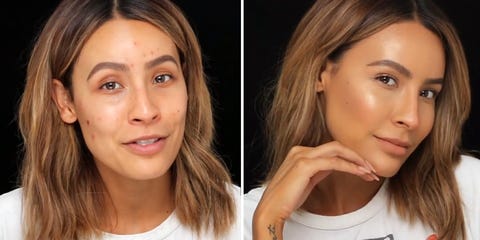 At this point in my career, I feel comfortable saying I've watched at least 300 beauty tutorials on YouTube—and honestly, that's probably a conservative number. Which means that by now, pretty much nothing surprises me in the ways of applying makeup. But that was before I saw an acne-masking tutorial from makeup artist Desi Perkins, where I was legitimately shocked by not only her transformation, but also the final trick she used for hiding her zits.
Because please look at that before-and-after image above. Nothing out of the ordinary, right? Just some intense glow, a few freckles, and airbrushed-looking skin. Oh, but surprise! Those freckles are actually fake—just some zits disguised as beauty marks, thanks to some strategically placed eyeshadow dots. And because I think this is the most realistic-looking pimple cover I've ever seen, I broke the steps down for you in gif form, so you, too, can live your best freckled life, breakouts and all.
1
Start the Transformation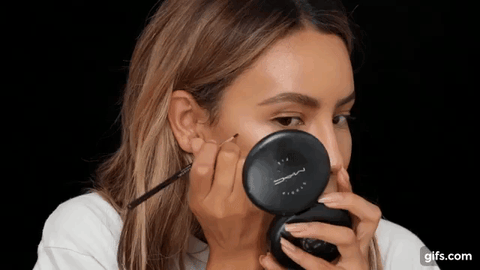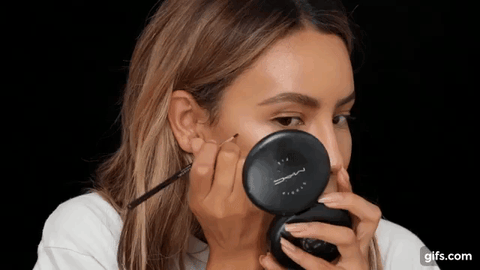 After blending on your concealer, foundation, another layer of concealer, and setting the whole thing with powder, Perkins grabbed a super-skinny liner brush, dipped it lightly into deep-brown powder eyeshadow (specifically Melt Cosmetics Eyeshadow in Rott , then gently tapped the shadow over the "highest point of the breakout," she says.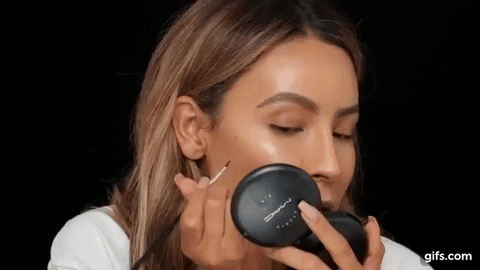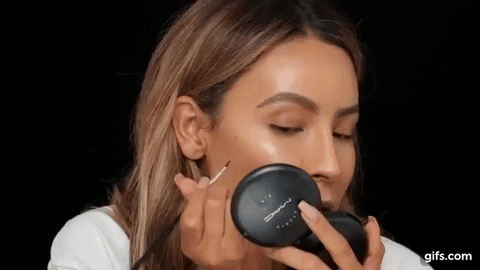 Perkins continued her beauty marking, lightly tapping the shadow over an acne scab, too, adding, "so when I turn my face, what looked like a bump is now a little beauty mark."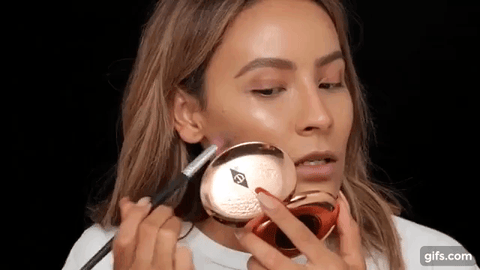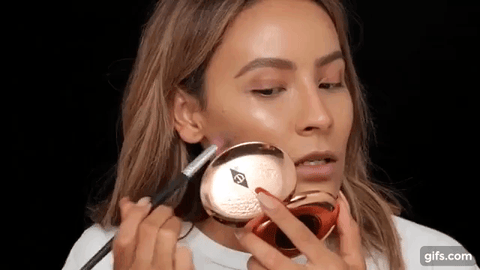 Then, taking her Charlotte Tilbury Airbrush Flawless Finish Powder and a fluffy powder brush, Perkins softly pressed and dab powder over her fake freckles. "It's going to make them look more natural," she says. "Since the rest of your face has powder over it, it'll look more fake if it's just a dot with no makeup over it."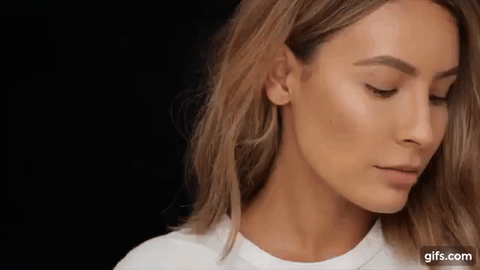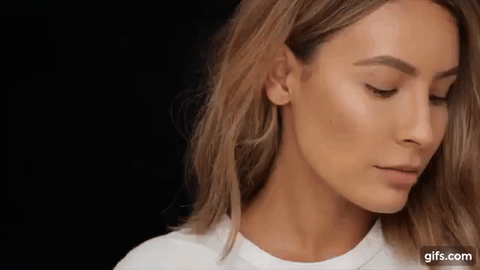 Because you just successfully covered some big-ass zits, and gave yourself some Instagrammable beauty marks, too.
This content is created and maintained by a third party, and imported onto this page to help users provide their email addresses. You may be able to find more information about this and similar content at piano.io