You Need to Try These 5 Ridiculously Pretty Thick-Hair Tutorials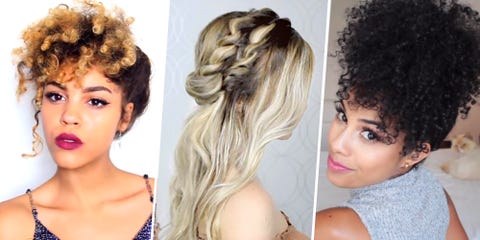 Having thick hair is both a blessing and curse—sure, it looks absolutely lustrous and phenomenal on its own, like a sheet of soliloquy-inspiring magic, but, on the other hand, it also increases your odds of being locked away in a tower and being used as a rope ladder by villains. Ugh.
And that's not even mentioning the styling frustrations, which, if you've got thick hair, you already know about: sore scalps, slipping ponytails, too-puffy buns, and chain-like braids, all of which can leave you swearing off updos and hairstyles all together. Until today. Because below are five ridiculously pretty thick-hair tutorials that are super-simple to follow, no matter your skill level or damsel status.
This content is created and maintained by a third party, and imported onto this page to help users provide their email addresses. You may be able to find more information about this and similar content at piano.io