Beat Your Breakouts Forever
The best new breakthrough treatments.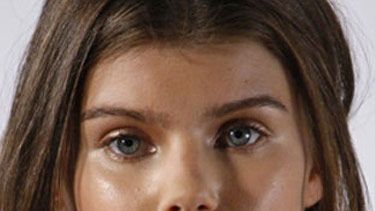 (Image credit: Dan Lecca)
The bad news is: Zits aren't just a teenage affair — they can flare up again in adulthood. The good news is: You can treat acne and aging at the same time. Here are the best new breakthrough treatments.
When you consider that major acne triggers, like hormone imbalance, airplane travel, and stress (and the meds often used to cope with it), abound during adulthood, it's no wonder breakouts plague 17 million Americans well after adolescence. It's a double whammy, of course, when the same skin shows signs of aging. "I see hundreds of patients in their 20s and 30s still dealing with pimples while also worrying about wrinkles," says Washington, DC-based dermatologist Dr. Elizabeth Tanzi. And since your skin is less elastic than it was when you were a teenager, it needs a less drying, though equally effective, plan of attack to prevent and counter flare-ups. Here, crossover methods that target acne and aging simultaneously.
FIGHTING YOUR UMPTEENTH ZIT AND YOUR FIRST WRINKLES?
GO TO THE NEXT PAGE FOR TOOLS TO ZAP BOTH FAST AND EFFECTIVELY.

Exfoliation
Skip the granular exfoliants (generally too harsh for sensitive skin) in favor of peels. "Acids like lactic and glycolic — typically in at-home peels — stimulate collagen production, plump up skin with moisture, and smooth its surface," says NYC dermatologist Dr. Virgil Hatcher. "You want to slough off the dead skin cells that trap pimple-producing oil." A series of in-office peels, stronger than the at-home versions, deliver antiaging and antiacne power in one punch. Prescription retinoids (Retin-A, Tazorac, Differin, and Renova) are another more aggressive option.
DIY: L'Oréal Paris AcneResponse Intensive Adult Acne Peel Kit has it all: a gentle cleanser that preps skin for a 2 percent salicylic acid peel and a neutralizing moisturizer with soothing botanicals to deter redness.
Hydration
Not only is it a myth that oily skin doesn't wrinkle, some women find that certain products meant to control greasiness accelerate the aging process. "The last thing aging skin needs is drying anti-acne creams," says NYC dermatologist Dr. Patricia Wexler. And while teenagers can tolerate liberal amounts of benzoyl peroxide, such strong dry-out formulas can cause older skin to produce more oil to compensate — resulting in even more breakouts. Oil-free hydrators with antioxidants are key. Luminous, not shiny, equals youthful.
DIY: Neutrogena Oil-Free Acne Stress Control 3-in-1 Hydrating Acne Treatment combines 2 percent salicylic acid and aloe. Wexler Anti-Aging Acne Serum has salicylic acid and soy, a brightener.
Inflammation
"Anti-inflammatory" is skincare's new buzzword: dual-acting ingredients that reduce redness associated with acne and slow down enzyme production responsible for collagen breakdown. Restoring an even tone to skin also makes you look younger, says Wexler. It's no coincidence that the sun is both the number-one cause of aging and the source of most inflammation. Everything from wrinkles to rosacea to skin cancer can be traced to an excess of UVA/UVB exposure. Don't leave home without a powerful, daily SPF (like La Roche-Posay Hydraphase UV SPF 30, which has hydrating glycerin and antioxidants).
DIY: MD Skincare Hydra-Pure Redness Soothing Serum is lightweight but packed with high concentrations of chamomile, cucumber, and licorice root. B. Kamins Bio-Maple Booster Blue Corrective Concealer contains green tea and vitamin B to curb redness.
Pigmentation
Because older skin doesn't heal as quickly, you're more susceptible to acne scarring, says NYC dermatologist Dr. Dennis Gross. While over-the-counter brighteners improve irregularities, consult your derm if you have severe pigmentation issues — particularly if you're on birth control, which can exacerbate the situation. Laser treatments, like Fraxel, reduce spots and scars, but there's downtime. A new approach called Portrait Plasma (approximately $3000 for three treatments) uses plasma energy (which painlessly deep-heats the skin's tissue) to treat scars and promote new collagen growth.
DIY: Make sure your spot treatment also soothes the surrounding area. Peter Thomas Roth Acne Spot and Area Treatment is rich in sulfur and has 20 percent aloe. Vichy NormaDerm Night is a night cream that clarifies skin tone and won't clog pores.