Patty Jenkins Says Brett Ratner's Leave Had Nothing to Do with Gal Gadot's Reported 'Wonder Woman 2' Boycott
The producer has stepped down from Warner Bros. over sexual misconduct allegations.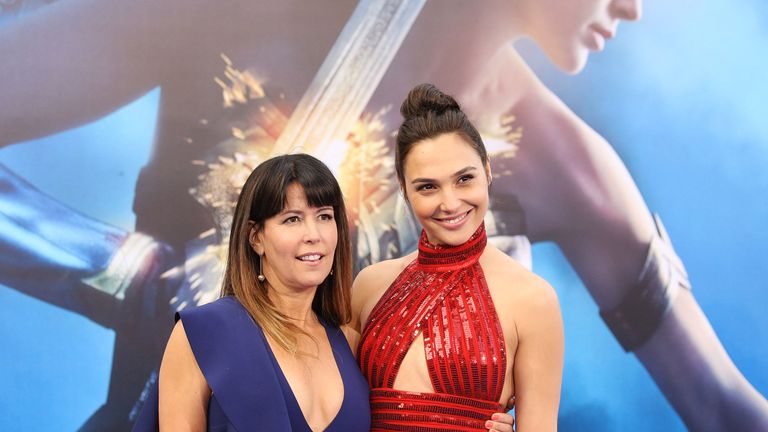 (Image credit: Michael Tran / Contributor)
Wonder Woman 2 director Patty Jenkins and star Gal Gadot are setting the record straight on the embattled producer Brett Ratner's involvement in their movie.
Ratner recently stood down from his high-powered producer role at Warner Bros. Studios, following accusations from Olivia Munn, Natasha Henstridge, and four others of historic sexual harassment and misconduct. He denies all allegations.
It has since been reported that Gal Gadot was planning to boycott Wonder Wonder 2 if the film's studio Warner Bros renewed its separate financing pact with Ratner's RatPac-Dune Entertainment when it expires next year.
That doesn't seem to have ever been the case. At the premiere of Justice League this week, both Patty Jenkins and Gal Gadot told reporters that any decision to remove Ratner from the project had been made without their consultation.
"That whole thing happened weeks ago," Jenkins told Entertainment Tonight. "That actually had nothing to do with Gal. That was a foregone conclusion. I was surprised by that story."
Gadot only nodded when Jenkins' comments were brought up to her on the red carpet, before giving a more general statement on the visibility of sexual harassment in the media.
"There's been a lot written about how I feel, and my views, on this topic," the Justice League star began. "Everyone knows how I feel about it. The truth is that there's so many people involved in making this movie, and they all have echoed the same sentiments."
Wonder Woman 2 will arrive in cinemas November 1, 2019, having been bumped up from its original December 13, 2019 release date by Warner Bros earlier this week.
Justin Harp is Digital Spy's US-based Night News Editor covering all things entertainment on West Coast time.