People Feel So Bad for Becca Kufrin They're Sending Her Wine Money on Venmo
She's already made $6,000.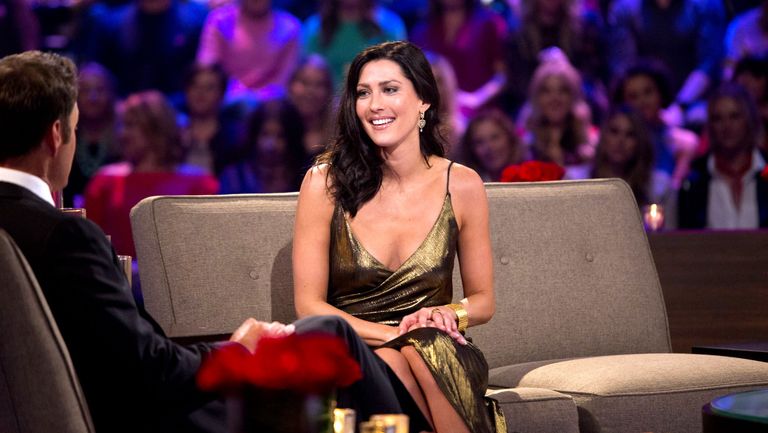 (Image credit: Getty Images)
This season of The Bachelor ended in the worst way ever, with Arie Luyendyk Jr. proposing to Becca Kufrin, only to break up with her and propose to runner up Lauren Burnham. Naturally, everyone is deeply unimpressed with Arie, see?
It has been at most four or five days. #Arie is already "1000% over" Becca. He hasn't shed a single tear. He is happily making out with Lauren. This man must have ice in his veins. #TheBachelorMarch 7, 2018
See more
And fans feel deeply terrible for Becca. So terrible, that random do-gooders found her on Venmo and sent her money to buy herself some wine on them.
Yo people are sending Becca money on Venmo for drinks and I've never been so proud of how petty and arbitrarily supportive girls can be 😂 #TheBachelor pic.twitter.com/f2QCVcfZxPMarch 6, 2018
See more
Update: my friends and I have found Becca K's Venmo and are sending her $ for dranx.March 6, 2018
See more
Jimmy Johns venmo'd Becca I can't believe this pic.twitter.com/i6ZAFNE6Y2March 6, 2018
See more
Becca's received over $6,000 on Venmo, which, she told Chris Harrison, is more wine than she can drink, so she plans to donate the money.
Becca received over $6,000 on Venmo last night after #TheBachelor finale, so she's donating it all to cancer research. pic.twitter.com/p4jYs35dKGMarch 7, 2018
See more
Hopefully she keeps at least a little for its intended purpose:
RELATED STORY